The Need for an Enhanced Customer Experience: Why Is It Important?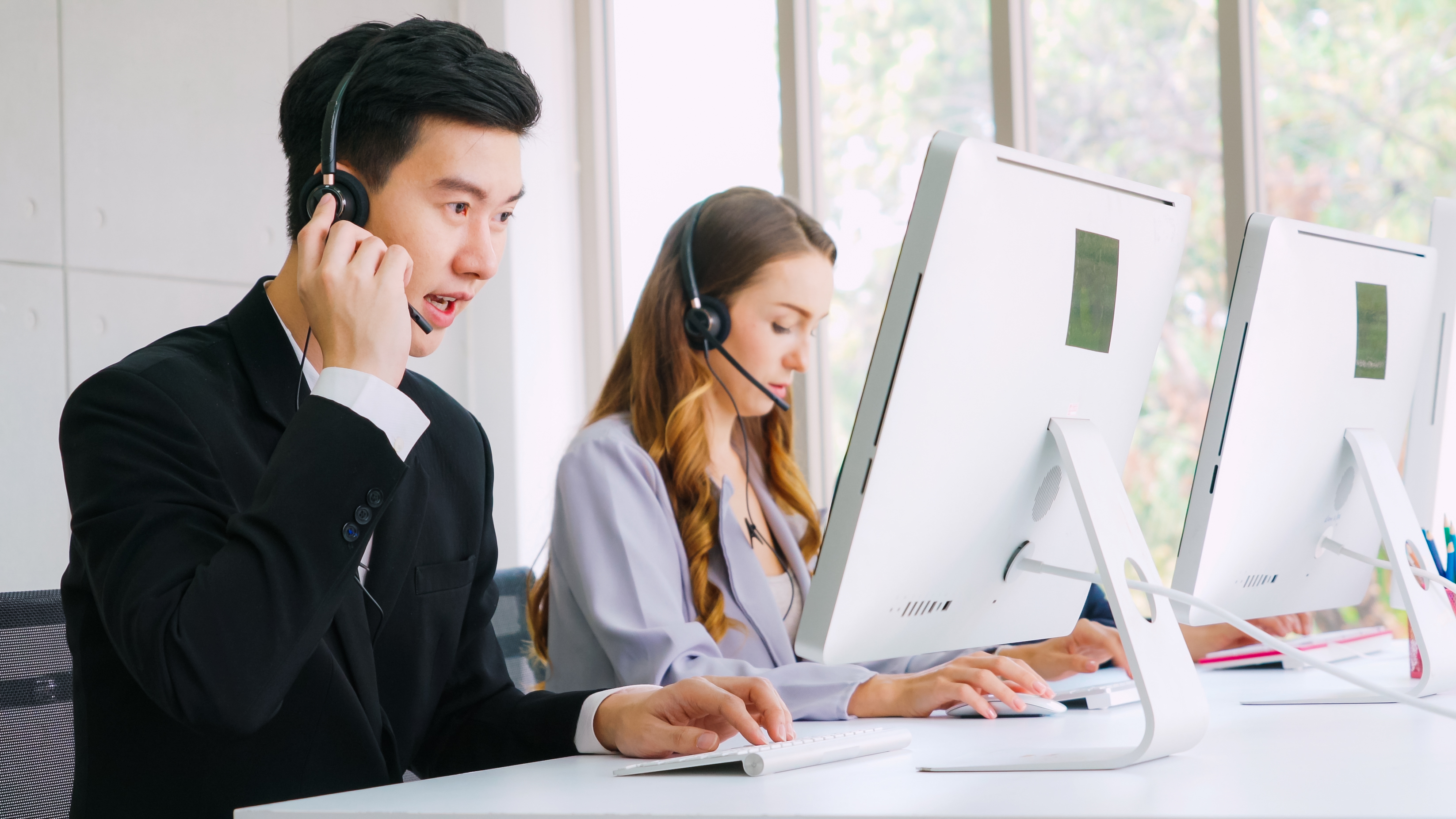 Customer experience (CX) has been the top focus of company operations in 2022, according to Forbes.
Research by American Express showed that 86% of customers they surveyed would be willing to pay more for a better experience.
Similarly, a study from the Temkin Group noted how companies that earn $1 billion annually are expected to earn an additional $700 million within three years of investing in customer experience. That accounts for a 70% increase in revenue, on average, in just 36 months.
In other words, companies that have successfully implemented a customer experience strategy achieve higher customer satisfaction rates and increased revenues.
Companies today are aware of the fact that it's their customers who have the power to make or break their business.
In the aftermath of the COVID-19 pandemic, companies are getting up to speed in measuring whether their digital transformation initiatives are successful and sustainable for the long term. This is why they have increasingly looked towards the customer experience lens to see if their digital platforms have significantly improved their customer, employee, and stakeholder experiences.
What is customer experience, and why do companies need it?
Customer experience (CX) refers to the relationship between a business and its customers, including every interaction, no matter how brief—even if it doesn't result in a purchase.
These are the first-hand experiences that a company's customer has with your business throughout the entire customer journey, beginning from the first contact on the way towards becoming a happy and loyal customer.
CX plays an important role in Customer Relationship Management (CRM) since a customer that had a positive experience with a business is more likely to become a repeat and loyal customer.
Over the past few years, technology has played an important role in CRM.
The pandemic has only accelerated trends in digital transformation, forcing organizations to update their outdated workforce and stakeholder management capabilities.
The recent shifts in consumer behaviors and customer expectations after the pandemic served as a catalyst that changed how organizations connect to their consumers.
A McKinsey & Company article noted that historical evidence distinctly emphasized the value of investing in customer experience during an economic downturn. It showed how during the last economic recession, organizations that have invested and prioritized customer experience had been shown to reap three times the shareholder returns.
Customer Experience is not the same as customer service
According to Zendesk, customer service is only one element of the entire customer journey. On the other hand, customer experience refers to the overall interactions that a customer has with a particular brand.
In today's competitive landscape, customer experience has also changed with the help of technology. Companies are now harnessing the power of technology to connect with their consumers in new and exciting ways.
For example, using CRM software to consolidate purchase history and predict future needs even before a customer realizes they need the product.
While customer service is still essential, today, it's no longer just the sole focus of customer experience.
With competition at an all-time high and increasing global uncertainty, treating customers well is one of the critical differentiators a company can have against its competitors.
As such, customer service solutions and CX strategies need to adapt to the ever-growing needs of the organization and its consumers.
Partnering with a robust customer service solutions provider like RICOH will allow companies to make their customers a priority of the organization. This will help them create tailor-fit solutions for the ever-changing needs of their consumers. As such, leading them to improve customer satisfaction ratings and increase customer loyalty.
The Need to Deliver an Effective Customer Experience: Jumpstart Your CX Transformation
McKinsey & Company noted four ways to help organizations jumpstart their CX transformation initiatives:
TIP 1: Work on changing the mindset of organizational stakeholders.
The transition to creating a robust customer experience strategy will inevitably involve several challenges. As times change, organizations should focus on using data analytics to improve customer experience.
Most organizations today still associate CX with marketing and not technology. This kind of mindset needs to be changed. As more and more companies use data analytics in their customer service solutions, it's up to the organization's leaders to change this perception within the company.
TIP 2: Build cross-functional teams that break down silos.
CX transformations often fall down the rabbit hole of getting trapped in their own silos. To begin the transition, companies need to integrate a robust CX strategy across the entire organization. While the customer service team may be at the forefront of this endeavor, management across the entire organization should ensure buy-in and excitement among affected organizational stakeholders.
TIP 3: Target legacy systems that offer quick value.
CX transformations provide a unique opportunity to show tangible business value to the organization. Make sure that in the early days, companies should target legacy systems and processes that can deliver and create immediate returns. To start, companies can review significant pain points and procedures across existing customer journeys and develop new solutions or enhance existing ones that may directly impact loyalty and the cost to serve, cross-sell and up-sell consumer behaviors.
Benefits of a Robust CX Strategy
BENEFIT 1: Happier customers
Investments in CX will help create happy and satisfied consumers. Customers who receive personalized treatment and exceptional service will be more willing to buy or try other products or services you are offering. It can also increase your profitability as those with a loyal and happier set of customers can charge a premium over the competition for high-quality products since these are consumers who value the overall experience, not just the price of the goods they bought.
BENEFIT 2: Empowered employees
A robust suite of RICOH's customer service solutions will empower employees with the right tools to provide better customer experiences to consumers. From Process Automation to Document Management, RICOH can help organizations free their employees from transactional tasks so they can focus more on resolving complex customer engagements.
BENEFIT 3: Value-centric roadmap for the company
A robust CX strategy requires organizations to streamline and optimize business-as-usual activities with the help of RICOH's digital transformation services. In line with this, organizations also need to build a culture that focuses on creating agile, digital-first structures that will help make winning customer experiences for the organization.
Steps to Deliver a Better Customer Experience
STEP 1: Migrate seamlessly to the cloud
Take advantage of cloud technology and its benefits for modernizing the organization's file structures and processes without having to replace existing infrastructure or applications. Use solutions such as RICOH's digital transformation services to seamlessly transform processes and leverage automation with minimum disruption.
STEP 2: Leverage modern development tools such as workflow automation
RICOH's workflow automation is one of the most cost-effective approaches to creating more significant and efficient organizational processes. With its world-class digital workflow automation, RICOH can provide tailored-fit services based on the actual necessities of the organization, which will help boost productivity and gain extra space for the rest of your operations.
STEP 3: Deliver high performance through modern technologies
Companies should capitalize on modern technology to help deliver more value to consumers. Organizations genuinely committed to CX transformation must invest in developing cutting-edge omnichannel platforms and technology that reimagine the customer journey and find better ways to help the company deliver its brand promise.
RICOH's suite of digital transformation services (DTS) will help businesses create an effective and robust customer experience strategy.
RICOH's Document Management System (DMS) has a robust system that seamlessly fits the existing IT ecosystem of an organization with zero compromises on features, capabilities, and user experience. It helps organizations by digitizing paper and organizing digital information in a central, secure repository. A DMS captures, stores, manages and tracks documents within an organization.
Not all digital workflows are efficient. The manual digital process can still be prone to human errors because of various "moving parts" and alternative touchpoints. RICOH helps businesses and organizations reduce the burden of manual data entry and manual file routing. With its cloud workflow solutions, organizations can accomplish optimal productivity with intelligent, repeatable, and reliable automation solutions.
System gaps may occur during data entry, workflow disconnects, and third-party applications, and as a result, manual tasks are required to keep data moving. RICOH's integrated process automation solutions resolve this by connecting your systems, capturing data, and streamlining processes.
Organizations today that have staff working remotely will significantly benefit from getting fast and easy digitally signed approvals as a result of user-defined approval to better manage workloads. RICOH's Digital Process Automation converts all of the organization's task and process-related forms into editable e-forms. It also automates workflow approval, manages and secures form information, incorporates forms into your enterprise content management (ECM), and more. ·
One of the topmost needs of an organization is a safe and secure home for critical business documents to protect them against litigation, leaks, and loss. RICOH offers digital archiving solutions that enable organizations to prepare for disasters and unforeseen catastrophes. Its secure digital platform facilitates paperless initiatives like organized filing, searching, and sharing various file types with colleagues and business partners to empower better collaboration.
Customer service solutions
RICOH will help an organization's customer service better. It will provide robust software designed and tailored to the needs of the organization to help facilitate communication, reduce friction, and improve the relationship between companies and their customers.
Enhancing an organization's customer experience is imperative in today's highly competitive landscape.
The right DTS will future-proof any organization to ensure that they become the top-of-mind brand when it comes to exceptional customer service.
Today, a DTS is slowly becoming a necessary investment for the long-term survival of companies.
Ultimately, you will also need a trustworthy DTS provider like RICOH Philippines, which has the proven expertise to modernize and transform a company's digital processes.
Click here to learn more.