Logistics
Digitize and automate your back-office tasks today! Accelerate your internal processes, reduce tome & costs for administration and minimize mistakes from manual entry.
Increase competitive edge with faster invoice issuance and easier administration
In business, "Time is Money" and with the constant efficiency war in the logistics and freight industry, we cannot waste time and resources with slow, outdated procedures to get on the road.
Here at Ricoh Philippines, we can help you providing new cost and time saving processes at the heart of your business and extend this to your customers through:
Better productivity and Collaboration
Digitization of paper records (waybills, freight, manifests, etc.)
Integration of document management capabilities with other business softwares
Improved ability to monitor and track supply chains (local and international)
Improved Security and Compliance
Restricted viewing of confidential documents
Compliance with diverse trade regulations (Domestic and Multinational)
Protection from cyber-threats
IT and Future Readiness
Offers flexible and user-friendly solutions (Invoice processing, Employee Management, Sales & Marketing, GDPR compliance) to your departments without added work to your IT Team
Increase savings on hardware and IT budget
Offers a fail-safe disaster recover plan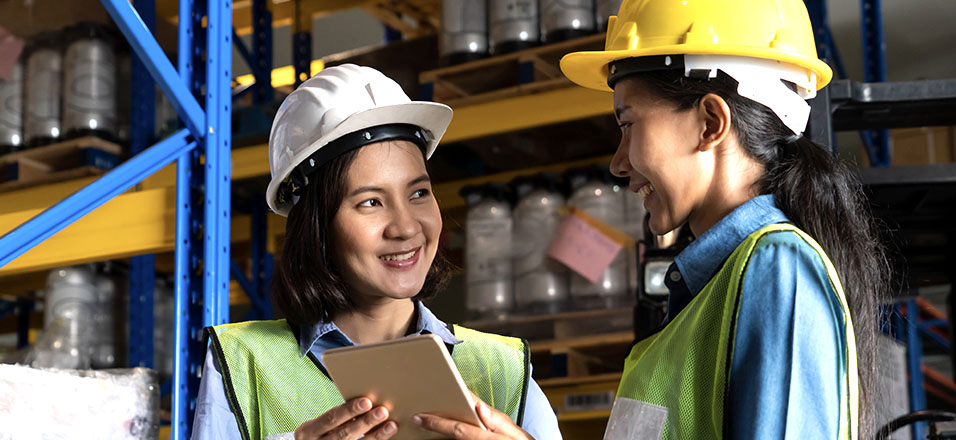 Our solutions can be integrated with your existing IT systems to help manage the growing volume of data and provide better access, control and collaboration. Also, with the implementation of these digital solutions can provide: reduced costly overheads, improved legislative compliance, and standardized procedures to drive customer and employee satisfaction.
Features and Benefits
Ricoh's Logistics services help you reduce costs and improve cash flow through digitization and centralization of all relevant business and logistics documents.
Reduction of business costs


No need for manual searching, matching and processing of Delivery, Proof of Delivery and Proof of Collection documents.

Get instant access via an accurately indexed, centrally managed electronic repository which reduces administration costs and eliminates the need for expensive physical storage.

Improves accuracy


Centralised document management enables accurate indexing and audit trails.

Check-in/ check-out version control is maintained.

More efficient document matching means helpdesks can handle enquiries faster.

Enhances cash flow
Fast and systematic search and retrieval of key documentation hastens invoice generation and improves cash flow.
Speeds up processes


Boost business efficiency with real-time access to all documents

Accelerate processing with fast, easy scanning and indexing of documents using a multifunctional device.
Let Ricoh help you prepare for a dynamic logistics industry
Mobile

Available on IOS and Android. Upload freight documentation and damage reports on-the-go.

User-Friendly

Gives employees a fast start in their new digital process and long-term satisfaction using a product they can rely on.

Easy Integration

Links to shipping software, ERP, CRM, or financial accounting, you can access the documents associated with your current.

Scalable

We can cater from small to large enterprises as our solutions adapt to flex for business growth and changing needs.
How do we work with Transport, Logistics and Warehousing?
Our services and solutions assists in streamlining manual processes to keep your business operations on the go. Gain better access and control of your documents and content to improve collaboration and increased compliance.
How do we implement solutions?
We rapidly deploy solutions to save disruption to your workplace. Our data capture, workflow automation and document management services integrate with your existing systems for a smooth transition so you won't need to hold up the depot for an IT change.