Digital Signature: A Key Part in the Philippines' Digital Transformation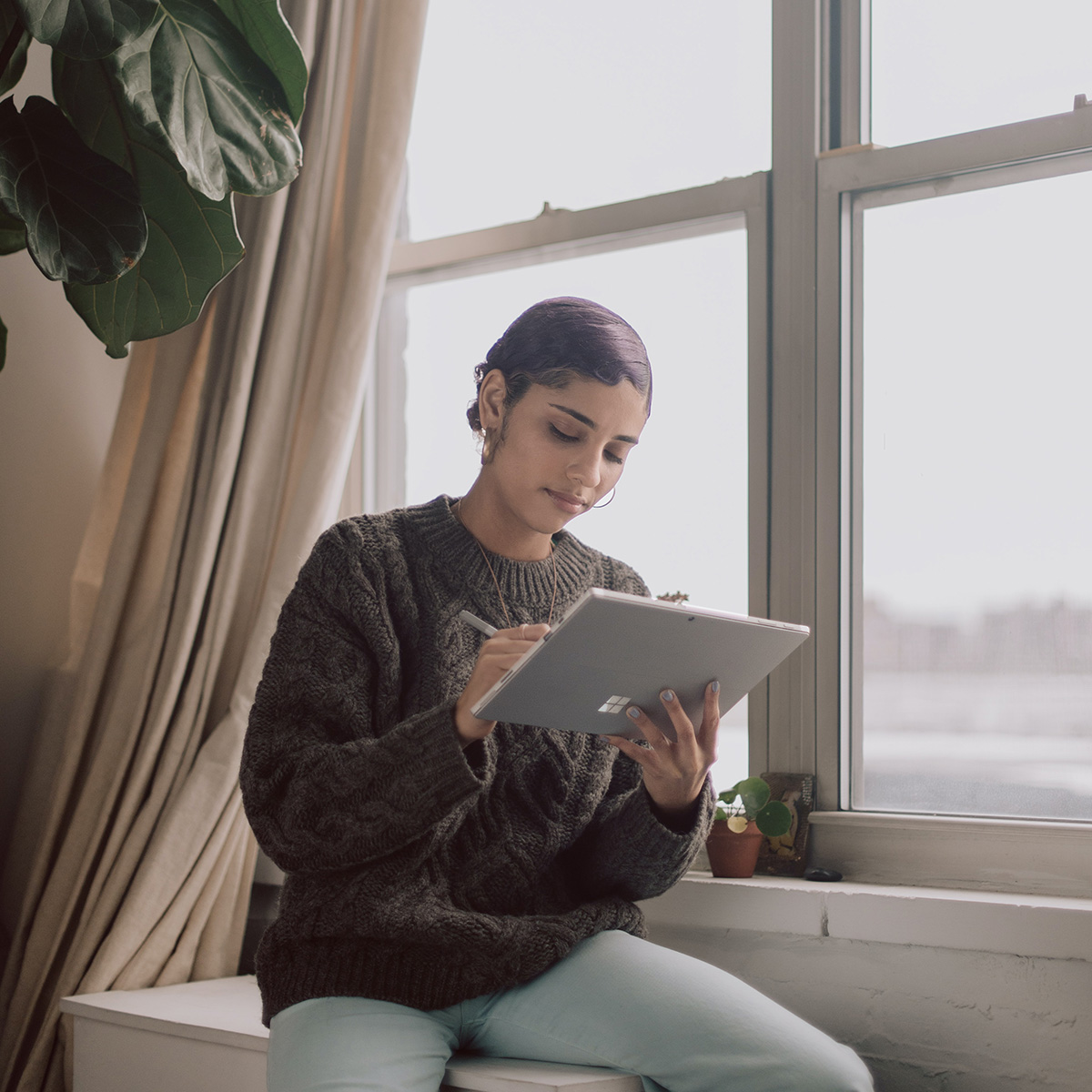 Photo by @Surface
In the aftermath of the global pandemic, we have seen how industries and companies (regardless of their size) have moved toward the digital age. With the acceleration of digital transformation over the past two years, an organization's business processes are now becoming more digitally enabled.
This paradigm shift in business operations has demanded more online accessibility to gain a competitive advantage. Sustaining an organization's digital transformation is becoming even more critical today.
Companies understand that to gain the momentum for business recovery, a sustained effort in digital transformation is needed to maximize sales, efficiency, and productivity.
Transforming Organizations with Digital Signatures
The global pandemic has truly accelerated the digital transformation plans of businesses as organizations have seen the value of veering away from labor-intensive administrative and paper processes.
Not only are these prone to human errors, but it also takes so much time to accomplish compared to their digital counterparts. Reinventing an organization's core business processes drives a sustainable digital transformation.
As the paper era slowly gets pushed aside to enable a more robust and sustained digital transformation, businesses from startups to enterprises now see the value of digitizing business processes to maximize sales, efficiency, and productivity.
McKinsey & Company noted in an interview that "Every sector, whether it's retail, financial services, shipping, manufacturing, and even agriculture, now takes inputs and uses technology to drive much of what it does."
Digital signatures are one of the best methods to accelerate an organization's digital transformation. Digital solutions such as RICOH's Online Approval Solutions with eSignatures or Digital Signatures can optimize and dramatically speed up business processes to reduce approval turnaround times. As a result of this optimized process, organizations will experience a faster time to revenue, improve service, and gain a better competitive advantage.
2022 Digital Transformation Trends and Predictions
TREND 1: Organizations will be more committed to implementing a hybrid digital experience.
As a response to the global pandemic, businesses have started implementing various social distancing measures in public spaces to limit exposure. Consumer preferences for these will continue in 2022. As a result, consumers will ultimately seek a more hybrid experience that can conveniently switch between digital and human-mediated experiences. Organizations must be prepared to recreate face-to-face interactions with digital technologies such as electronic signatures, video conferencing, and collaboration technologies.
TREND 2: Global industry regulations will recognize digital signatures for more types of business agreements.
In the aftermath of the global pandemic, many governments and institutions have expanded the flexibility of authorizing electronic signatures to transactions that previously required a physical signature. Over the past two years, there has been an accelerated digital transformation across every sector. Hopefully, this will act as a catalyst that will create permanent recognition of digital signatures in any legally binding agreement.
TREND 3: There will be more robust security assessments for remote digital signatures in the Philippine market.
In 2022, organizations and various institutions in the Philippines will further pursue a sustained digital transformation by reinforcing their remote and digital processes and transactions with stronger authentication and verification checks. Agreements such as contract signing, bank account opening, and notarization were usually done and performed in person. However, remote and hybrid work arrangements made it harder to do so. To prevent the risk of identity theft and fraud, digital signatures that offer a wide range of verification and authentication functionality are needed to protect agreements, reduce risks, and ensure compliance.
TREND 4: Traditional approval processes for local and international transactions will shift to more intelligent online experiences.
Cumbersome PDF files and long web forms for businesses are considered a thing of the past in today's modern world. Form automation such as RICOH's Online Approval Solutions with digital signatures will play a key part in minimizing friction that will contribute to a better customer experience for organizations. Even local businesses in the Philippines are starting to invest in smart digital forms that turn complex PDFs into mobile-ready forms with step-by-step instructions and intuitive guidelines that make it easier to complete forms on a personal computer, tablet, or smartphone.
TREND 5: eForms management will sustain an organization's digital transformation in the Philippines.
Most digital transformation initiatives in the Philippines, including the use of digital signatures, started to fulfill an organization's need to streamline business processes. Opening a bank account, remote lending and loan financing, or online insurance applications are just some of the most common uses of digital signatures. As organizations begin to scale their digital transformation initiatives in the Philippines, the adoption of digital signatures will also increase.Some organizations in the Philippines have yet to make a full-time investment in digitizing their paper-based transactions, while others that are more digitally mature are starting to invest in ways to streamline and sustain their digital transformation. Regardless of the company's digital readiness, RICOH's Online Approval Solutions can take form management to the next level by going paperless and optimizing digital processes.
Benefits of Using Digital Signatures in the Philippines
BENEFIT 1: Delivers tangible ROI to an organization's digital transformation initiative.
The ever-changing economic market in the Philippines is providing new ways to organize, operate, and innovate businesses. This can be attributed to a natural course of digital disruption that showed how paper-based processes have a higher transaction cost over the years. Paper documents that are copied and printed every year, including the time spent in pursuit of signatures, all have a quantifiable cost. When these processes are digitized, the cost to implement and adopt digital signatures is minimal in comparison.
BENEFIT 2: Minimize errors and accelerates business solutions and processes.
Human error is one of the biggest downsides of manual processes. Creating an environment to process digital transactions reduces the risk of errors for every transaction, which results in operational excellence—having the ability to sign documents without the added hurdles of downloading, printing, and scanning them will ultimately result in compliant and risk-free documentation. A digital signature provides a more systematic workflow to ensure that all business documents are handed over to the right employee with the right data and signatures.
BENEFIT 3: Seamlessly connects business operationsCompanies in the Philippines are now making a conscious effort to convert manual business processes to digital ones.
The fact is, digital signatures, document storage, and payment processing are used across several business processes and workflow. Implementing digital signatures through RICOH's Online Approval Solutions will make any business process more useful, organized, and accessible regardless of the location and workflow.
BENEFIT 4: Improves overall customer experienceAn organization that streamlines its business processes hopes to make tangible improvements in its customer experience.
Eliminating operational inefficiencies is possible with digitalization. Moreover, a sustained digital transformation can be achieved by institutionalizing digital signatures in the organization. Not only will it speed up internal processes, but it also brings ease of use and access to customers. With RICOH's Online Approval Solutions, organizations can replace forms-based manual processes with digital automated processing and workflows.
FAQs on Digital Signatures
FAQ 1: Is it legal to use digital signatures in the Philippines?
Electronic signatures are legally recognized in the Philippines. They are provided for in Republic Act No. 8792 and the Electronic Commerce Act of 2000 (the "E-Commerce Act") and its implementing rules and regulations.The E-Commerce Act defines an Electronic Signature as "any distinctive mark, characteristic and/or sound in electronic form, representing the identity of a person and attached to or logically associated with the electronic data message or electronic document or any methodology or procedures employed or adopted by a person and executed or adopted by such person with the intention of authenticating or approving an electronic data message or electronic document."
FAQ 2: What's the difference between a digital signature and an eSignature?
The broad category of electronic signatures, or what is commonly called eSignatures, covers various types of electronic signatures. Under one of these categories are digital signatures, which refers to a specific technology implementation of electronic signatures.Both digital signatures and other forms of eSignatures allow users to sign documents and authenticate the signer. However, there are differences in purpose, technical implementation, and geographical use, including the legality and cultural acceptance of digital signatures compared to other types of eSignatures.
FAQ 3: How do I use a digital signature?
Digital signature providers such as RICOH's Online Approval Solutions offer services using digital signature technology, which makes it easier to sign and approve forms and documents digitally. These solutions providers will often provide a user interface for sending and signing documents online and work with the right Certificate Authorities to provide trusted digital certificates.
FAQ 4: What is a digital certificate?
A digital certificate is a file issued by a Certificate Authority containing the user's personal information, just like an ordinary ID. Only, in this case, it is digital.
RICOH will enable a sustained digital transformation for your organization with its cutting-edge online approval solutions.
With its easy and convenient online forms approval, organizations that have staff working remotely will significantly benefit from getting fast and easy digitally signed approvals as a result of user-defined approval to better manage workloads.Say goodbye to manual forms and reduce costs with RICOH's effective eForms management. Contact us to learn more.