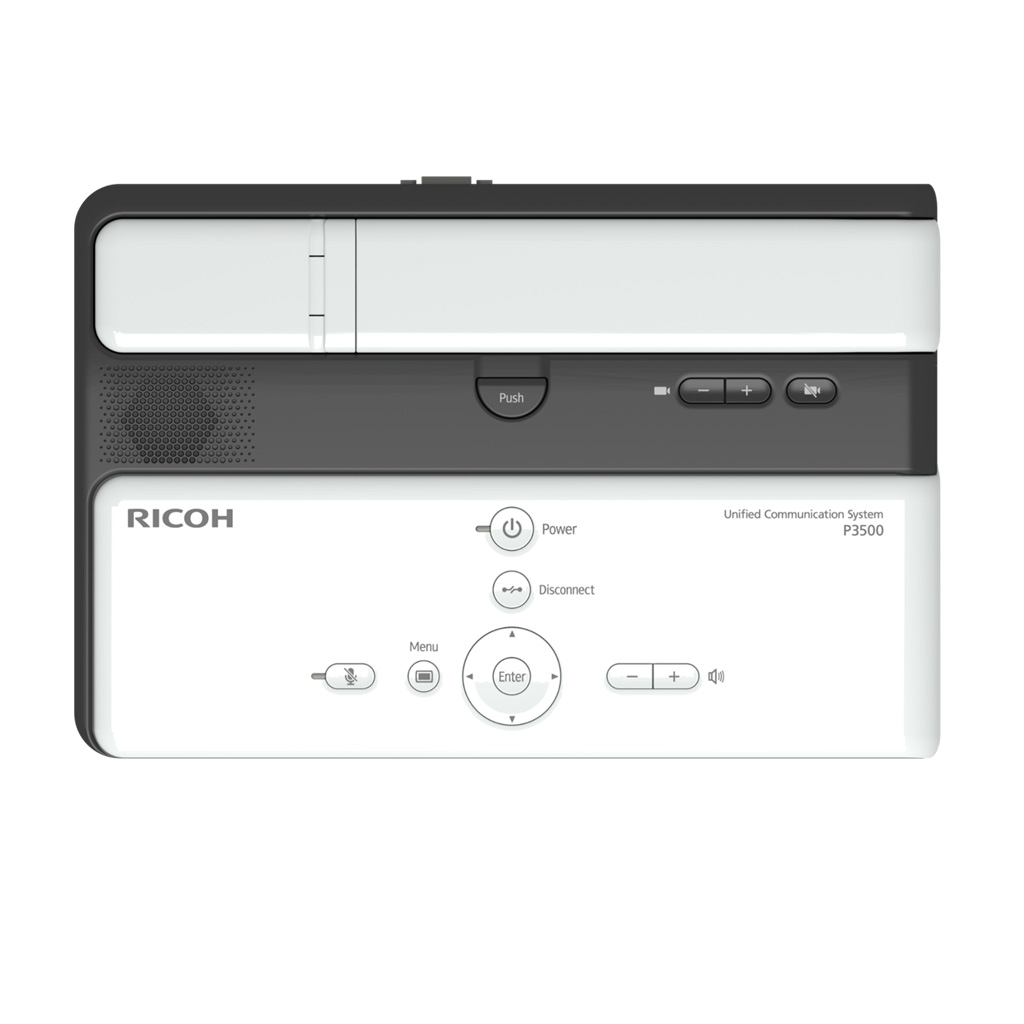 Back
UCS P3500
Portable video conferencing system
60-second start-up time
1,280 x 720 pixels/30 fps video
1.6 kg
Easily accessible for unlimited remote locations
Stay connected
Enjoy more face to face time with colleagues across continents with Ricoh's Unified Communication System.
Collaborate across locations and with large audiences, with go‑anywhere video conferencing
So small it will fit in your bag, but big enough to present to a large audience. The P3500 delivers brilliant video conferencing with easy set up.
Create virtual huddle rooms
Transform any space into a virtual collaboration place
Built-in productivity
Enjoy the High definition camera, as well as built-in microphone and speaker
Easy to connect
Start collaborating instantly with no software. Connect devices with WiFi, HDMI or more
Get ready for your close up
Powerful zoom function lets you get up close
Innovation, A4 sized
Deliver video conferences with no fuss, just start your meeting by raising the camera and pressing a button. The wide camera angle lets you capture everyone in the room. Everything you need is included with the built in microphone and speaker. High resolution video quality keeps your message clear, and will adjust to accommodate bandwidth. Work in conjunction with Ricoh's interactive whiteboards and projectors to extend the collaboration between locations even further. Connect up to 20 sites across 9 simultaneous displays to reach everyone you need.