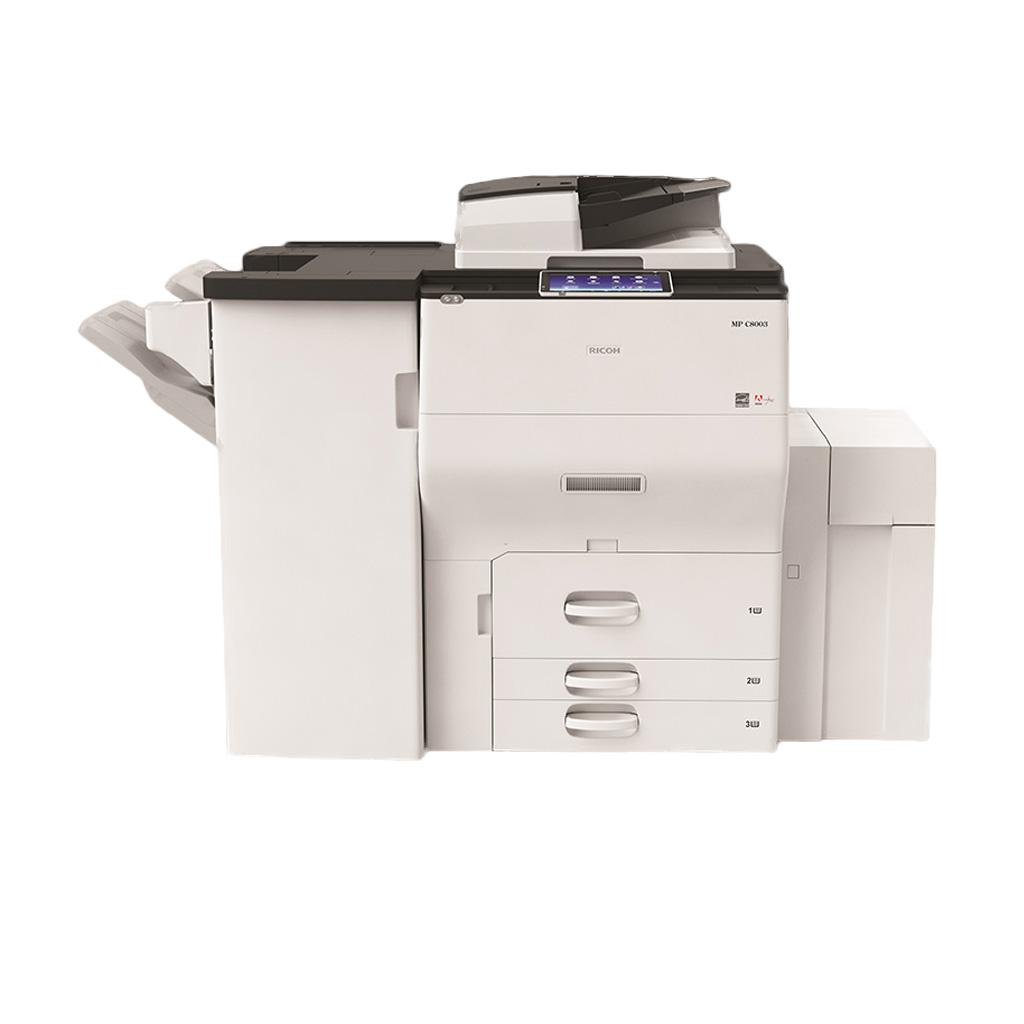 Back
MP C8003SP
A3 colour MFP
Copy, print, scan, optional fax
Prints up to 80 ppm
1,200 x 4,800 dpi
8,100-sheet max input
First to finish
Combine fast printing with inline finishing options to produce attention-grabbing reports, brochures, flyers and more.
Impressive printing in vibrant colour, at production pace. The MP C8003SP is the one-stop shop to affordably print more, without sacrificing quality.
Outstanding quality
Ultra fine toner produces vibrant prints.
Powerful under the hood
Ricoh's super fast internal processor and controller manages workflow and accounts for usage.
Fast functionality
The Smart Operation Panel includes easy to use copy, scan, fax and print apps.
Fully finished options
High-speed duplex feeder combines with fold, staple, hole punch and booklet making.
The high volume, one-stop shop
A low total cost of ownership comes in a reliable device. Add colour to customer communications for added impact and improved response rates. Motion sensors respond to touch, but shut down when not in use. Print images that pop with an ultra fine toner. Give it the night shift and schedule large jobs to run overnight or on the weekend.
Think less, do more
Using the Smart Operation Panel it's easy to set complicated print, scan or fax jobs. You can produce documents such as booklet printing from a USB/SD card for added convenience. All this is backed by Ricoh's GWNX controller and a fast 1.91 GHz Intel processor, powering through big jobs without fuss.
Download PDF brochure