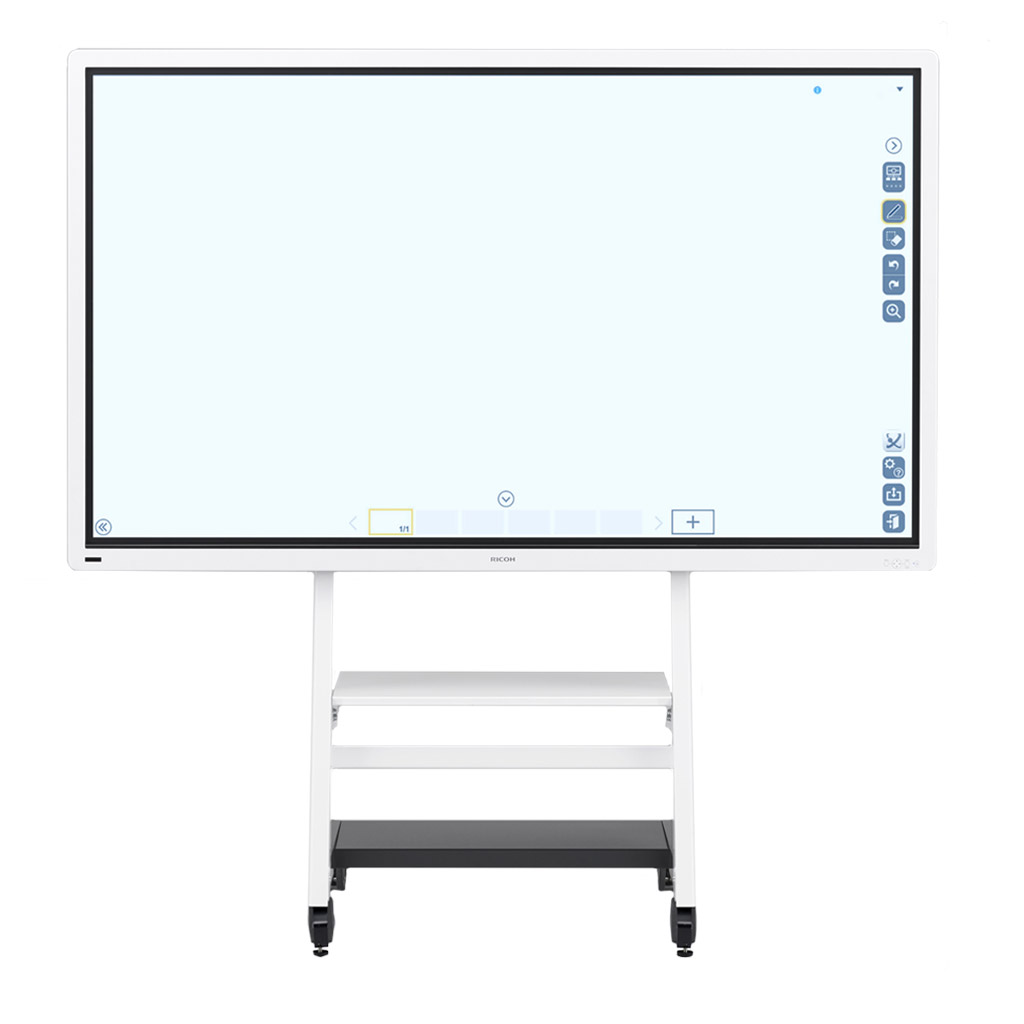 Back
IWB D8600
Interactive whiteboard
86-inch touchscreen
3,840 x 2,160 pixels
410 cd/m2 brightness
Second generation touch sensor
When you needed it yesterday
Busy offices need to keep up with high demand. Fast printers that can keep everyone moving boosts productivity.
Works out of the box
Begin collaborating without IT support. The D8600 is an out-of-the-box solution that doesn't need input from a dedicated computer or proprietary software. Pair it with a Ricoh digital projector to share interactive presentations with larger audiences.
Collaborate to elaborate
Use the D8600 to share information from almost any source without connecting to a PC. Download your favourite business apps to display documents, images and more even files from a corporate network or ERP system. Set up an ad hoc meeting in use Skype® for Business for face-to-face feedback or choose other Windows® 10-compatible videoconferencing software to reach your audience.
Real time collaboration
Edit and mark documents directly on the whiteboard. Multiple devices can connect for support across locations.
Innovative handwriting recognition
Write, scribble or draw with the electronic pen, using the whiteboard's OCR recognition.
No tired eyes
Blue light mode and anti-glare screen reduces eye strain.
Share results easily
Whiteboard visuals can be printed or send PDFs by email, to USB or directly to your office folders, on the cloud or network.