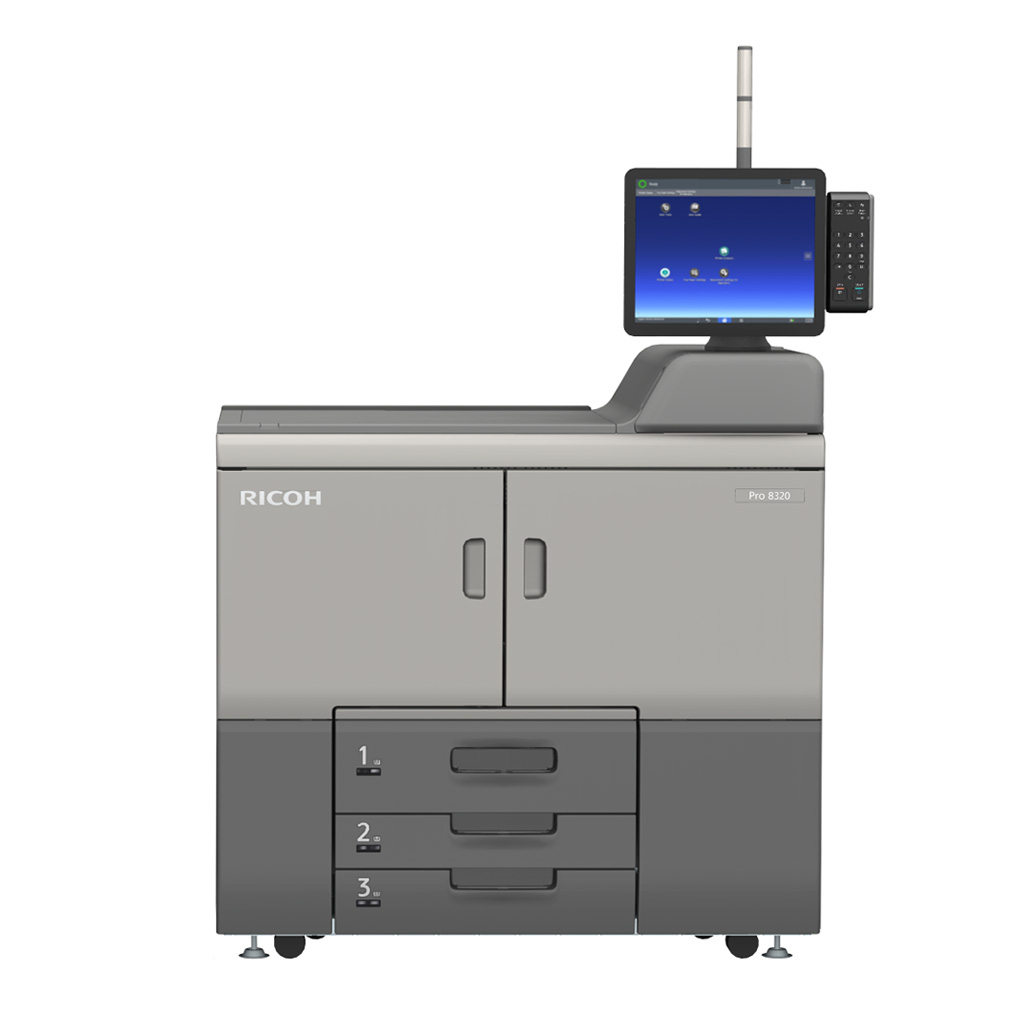 Back
Pro 8310
Black and white production printer
Prints up to 111 ppm
Up to 350 g/m2
12,600-sheet max input
200,000-sheet APV
When you needed it yesterday
Busy offices need to keep up with high demand. Fast printers that can keep everyone moving boosts productivity.
Impressive printing, added flexibility
With the Pro 8310, both quality and quantity are delivered without sacrifice. Print on lightweight to heavyweight stock, as well as NCR, synthetic media and oversized sheets. Produce crisp documents with near-offset print quality. More time is saved with straight-forward operations, including pre-set print configurations for common print tasks and a paper library.
Continuous productivity
Designed for continuous production, even when replenishing toner or paper
Do it yourself
Handle maintenance issues in house with Trained Customer Replaceable Units (TCRUs)
Mix black and white with colour
Easily incorporate pre-printed colour work into long run black and white print jobs
Security features
Protect sensitive information with User Authentication to restrict access to specific jobs
Scan and send
Scan colour jobs and share them straight from the device for fast review and approval