Ricoh Collaborates with LINKS to Extend Support to Improve Literacy in Local Schools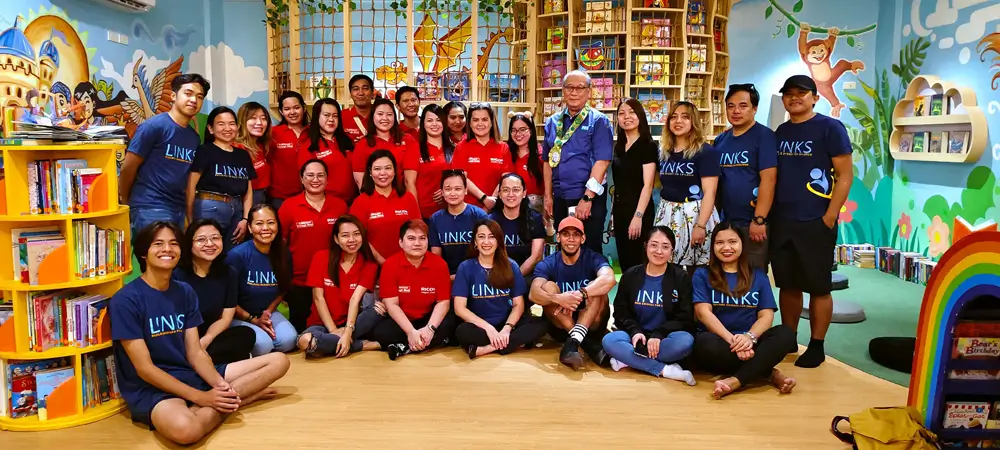 In a commendable display of corporate social responsibility, Ricoh Philippines' employees have joined forces with LINKS (Linking Individuals to Nurture Kid's Success) Building Bridges to contribute to the 15th Hooked on Books [HOB] Library and Reading Program to enhance literacy among students in public schools.
The event, which took place from October 13 to 15, 2023, was hosted at the Ricardo P. Cruz Sr. Elementary School in Taguig City. Ricoh, in alignment with its Sustainable Development Goals programs, mobilized a group of volunteers to participate in various activities to bolster the program's objectives.
"Volunteering is an incredible experience, knowing that we can help uplift the education of children by simply encouraging them to love and read books," said Ricoh.
The primary focus of the program was to encourage students to develop a passion for reading, ultimately contributing to their overall academic growth. Volunteers from Ricoh actively participated in organizing books and repainting the shelves and walls to create an inviting environment that would nurture students' curiosity and interest in books.
"It has brought me to a memory of my childhood when I experienced the scarcity of good books and good places to read. Building a conducive reading place with books of different sorts will entice the students to enhance their interest and knowledge and somehow limit their screentime on gadgets," Bernadette E. Pulanco, HRAD Manager and one of Ricoh's volunteers, mentioned.
The initiative also emphasized the importance of community collaboration, with LINKS playing a pivotal role in organizing the event and partnering with other institutions to ensure that underprivileged children will gain access to literacy.
Ricoh's participation in the 15th HOB Library and Reading Program underscores the company's dedication to creating a positive impact in the communities it serves. By actively engaging in initiatives that promote education and literacy, Ricoh Philippines sets an example for corporate entities to prioritize the well-being and development of future generations.
"I have participated in many volunteer programs of RPH, but with all honesty and sincerity, painting the walls for Ricardo P. Cruz Sr. Elementary School Library moved me. This endeavor of good-hearted people behind LINKS should prosper globally. I hope to participate again in the future," Pulanco added.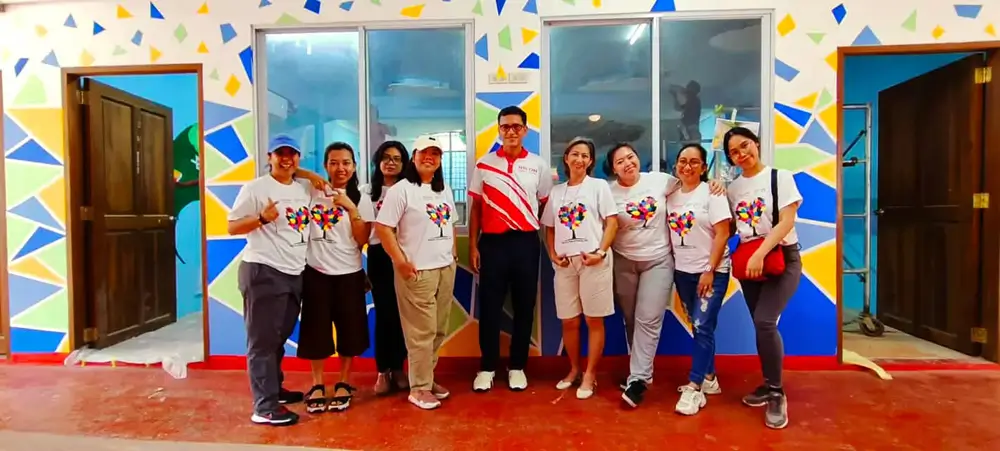 Ricoh Philippines employees, first day of Volunteer work
About LINKS
LINKS is a non-government organization that acts as a bridge between individuals, children and other institutions, all with the shared objective of ensuring underprivileged children gain access to literacy. Visit the following links to get to know more about their program https://www.facebook.com/linksbuildingbridges or https://www.linksforchildren.org/