Ricoh is joining Print Philippines 2023
Ricoh (Philippines), Inc. is joining Print Philippines 2023 exhibit in partnership with Ferros Systemas Corp.
The printing industry continues to evolve. It is not just printing anymore but also more about communication and how it can help businesses communicate their messages effectively.
Many companies are looking for innovative ways to adapt and thrive to keep up with the changes in market conditions and client/customer demands. There is a need for more innovation, high-quality outputs, and productivity.
Ricoh's new commercial printers meet the market's ever-changing needs and open new business possibilities.
See it live in action, come and visit our booth!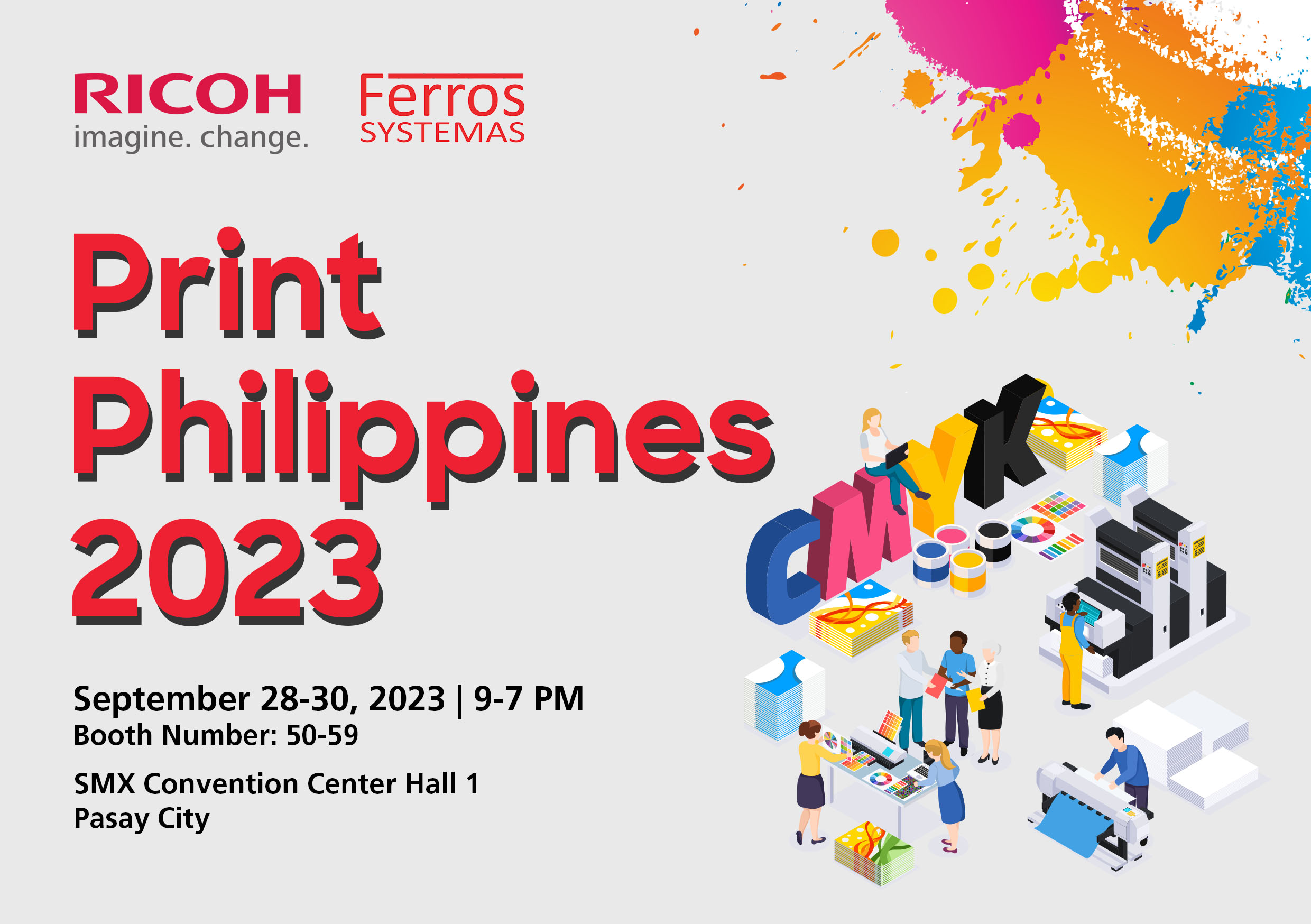 What: Print Philippines 2023
When: September 28-30, 2023 at 9:00 AM- 10:00 PM
Booth No.: 50-59
Where: Hall 1, SMX Convention Center, Pasay City