How to Manage Business Documents During A Lockdown
Fast track it! Now you can get up and running with cloud document storage and boost teamwork in just DAYS
Day in and day out, your staff carries out key processes with business documents that power your company's engine. These documents may be stored in scattered silos, like filing cabinets, computer folders and in email. There is a better way to centralize this storage and use online document sharing. But how do you do this fast and securely, especially with distributed workforces? The answer: DocuWare's Smart Document Control solution.
With Smart Document Control, you get a ready-to-use cloud document management system to securely store all your documents and boost teamwork from any location. Prebuilt file cabinets, document storage and sharing settings and more are all waiting for you. Start storing documents the minute it's up and running.
Check out DocuWare even if you're already using a different records management solution. Picture this:
Securely and automatically store your documents in one centralized cloud repository
Retrieve documents instantly from anywhere with any authorized device
Work together productively as you can share documents, manage versions and more
Keep work moving forward with action dates and task lists
Remove documents automatically or for review with predefined document retention periods
And more!
DATE : June 3, 2021
TIME : 10:00 - 10:30 AM (PH)
DURATION : 30 Mins.
SPEAKER :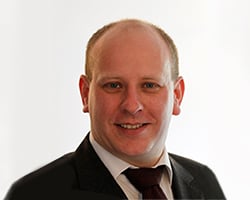 David Wenzel
Director of Sales Asia-Pacific
DocuWare
More than 20 years in DMS industry
9 years with DocuWare
Direct/major and indirect sales
International Experience: Netherlands, Greece, Spain, France, Austria, Switzerland, UK, Norway and Denmark