RICOH Always Current Technology
Update your Ricoh Multi-Function Devices by downloading the latest features to help you optimise your document management workflows.
Fax settings V2.0 update
1  Error terminology improvements for FAX reports

The reason of errors in Fax reports are more detailed and easier to understand. You can easily find out the cause of the fax error without contacting the call center.


2  The file format of the transmission result report in FAX

Now you can choose the file format for the transmission result report not only from TIFF but also from PDF and PDF/A.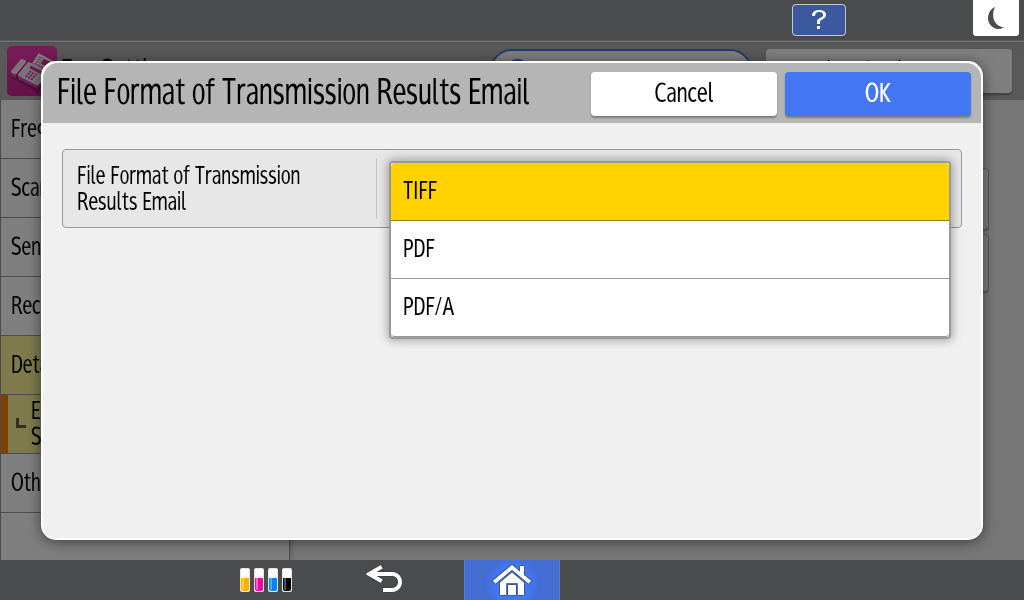 Fax settings V1.2 update
1  Fax communication records

User can change the frequency when you receive an e-mail with the fax logs. You can receive this email after 50, 200 or 1000 faxes.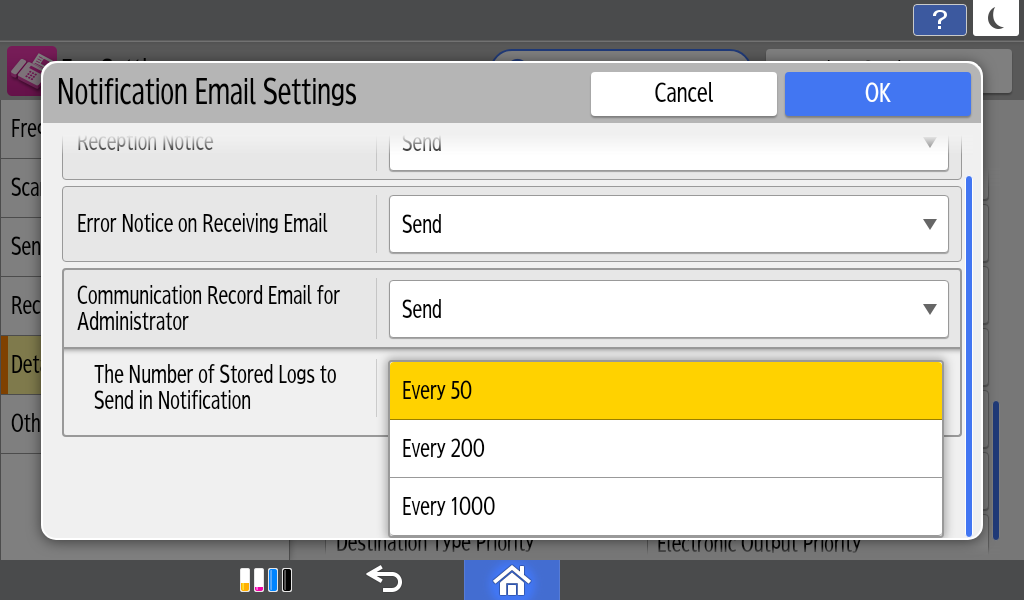 2  Prevent unwanted faxes

Unwanted senders can now be blocked by selecting fax numbers directly from fax reception history, instead of manually entering numbers.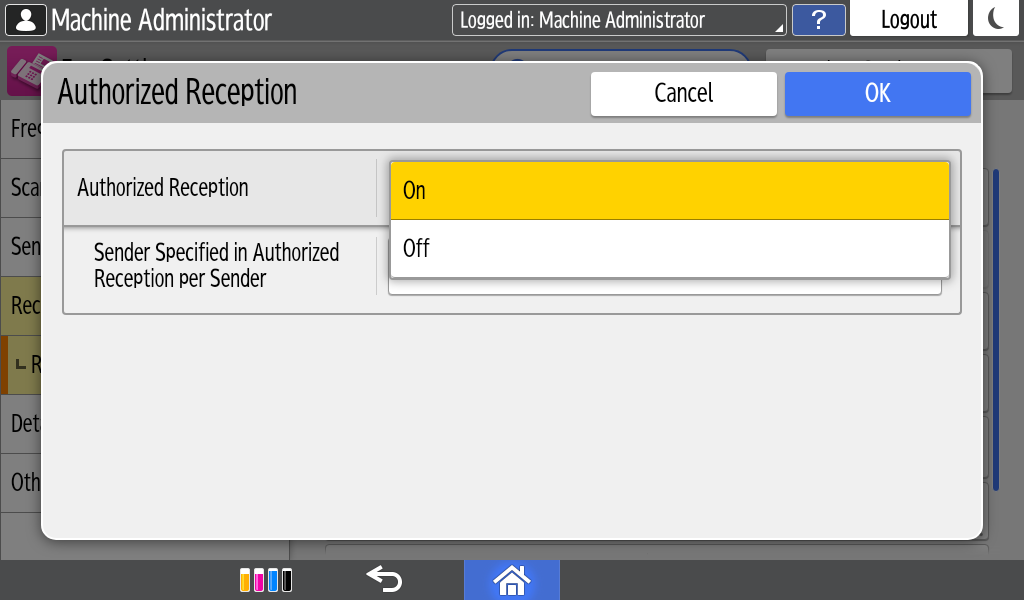 Fax settings V1.1 update
1  File type in the setting of Fax Memory Transfer

- Enable a file type in the setting of Fax Memory Transfer
- Available file types: TIFF, PDF, PDF/A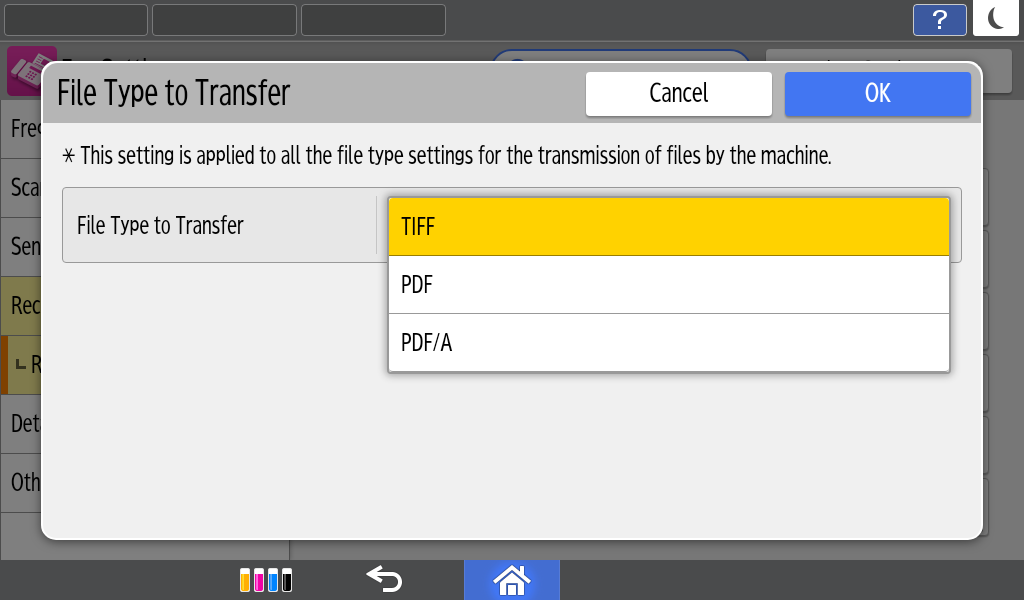 2  Fax Reception File Storage Location

- The "Reception File Storage Location" function is added to Fax Settings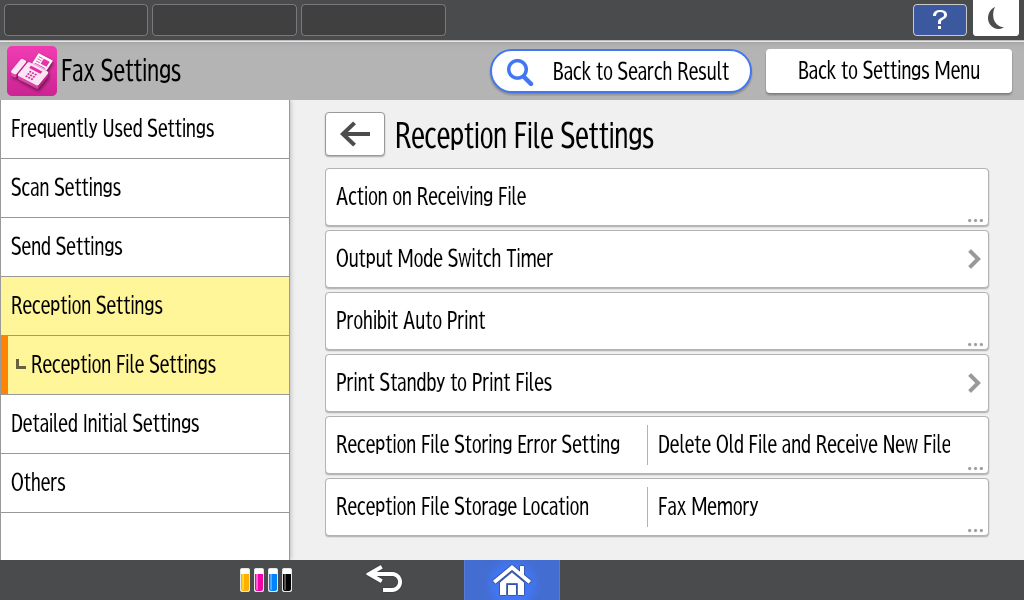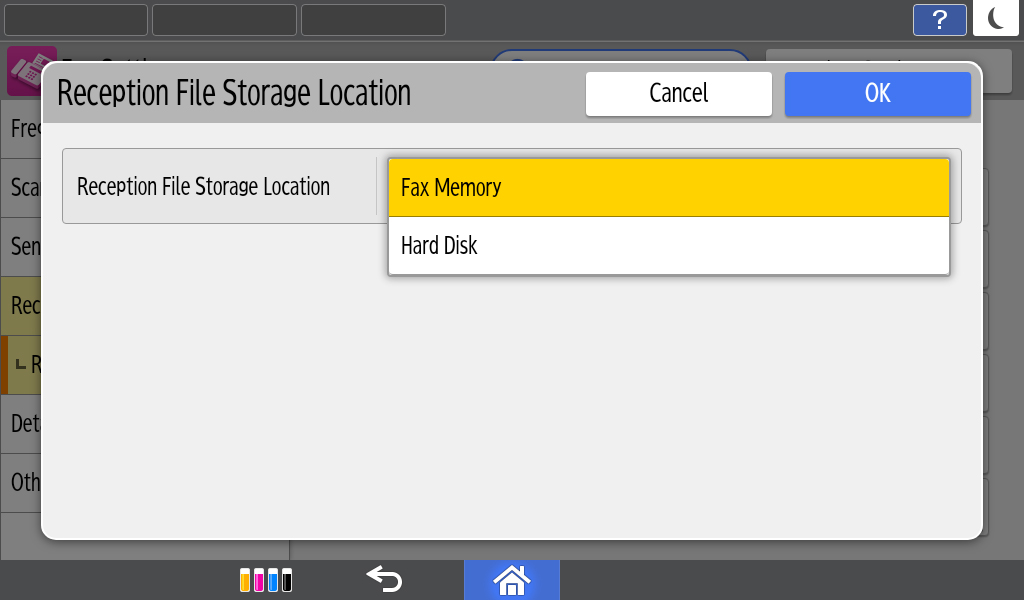 RICOH Always Current Technology features availability are subjected to different regions and countries.
Please contact your local representatives for more information.