Unlocking the key to an effective work-from-home setup with digital technologies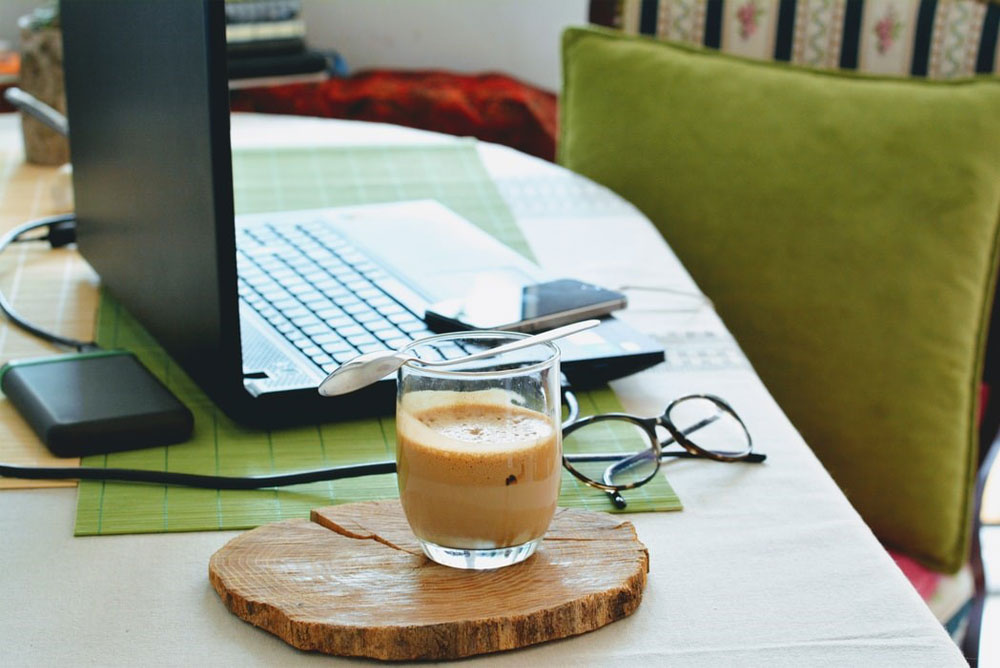 Featured photo by Djurdjica Boskovic on Unsplash.
It is undeniable that amid the global pandemic, organizations have found solace in digital technologies.
Companies today are relying heavily on digital technology to maintain a semblance of business continuity as most of their staff transition to remote work over the past few months. From our laptops to our mobile phones, these devices are an integral part of interconnected systems that helps businesses with their day-to-day operations.
The COVID-19 upheaval has only proven that digital technology, in all forms, shapes, and sizes, is reshaping every industry and changing the way people do their jobs for the better.
At this point, any forward-thinking organization understands that digital technologies have already made a dramatic impact on office culture and working itself. It's more than just a passing trend, and it's definitely here to stay.
Remote work during the digital age
The workplace, as we know it, is constantly evolving. Nowadays, people do not have to stay confined to their office cubicles to get things done.
Digital technology has increased the organization's ability to communicate virtually. As such, global organizations have opened new ways to acquire, develop, and manage talent.
It is also changing the overall perception of the company's work culture. Supporting an organization with digital technologies adds a layer of flexibility and adaptability that most traditional organizations often lack.
With the global health pandemic, we have seen how an agile organization that is equipped with digital technology can help companies thrive in times of crisis. Facilitating employees with digital tools will help make remote work easier and provide the necessary flexibility for both employees and management.
Thus, companies need to be proactive enough to create new systems and policies and restructure their corporate culture around digitally-enabled remote work. Otherwise, they will risk losing clients, employee productivity, or their entire business altogether.
Remote work collaboration
An organization's remote staff needs to have the right equipment to complete their tasks in a conducive environment that works best for them. Organizations that succeed in today's challenging remote work environment need to be open to adopting digital technologies that will optimize their employee's digital experience and create conducive work from home setup.
Companies need to understand that remote work should be focused on collaboration rather than just making it reliant on digital technology. Remote work collaboration is essential to help improve the efficiency and productivity of the workforce. This will allow them a greater level of work-life balance in the digital age.
This kind of work routine, coupled with the right team collaboration software, can help improve work collaboration and help reduce stress and feelings of isolation in a remote work environment.
HR Technologist described several essential work collaboration tools for a work from home setup:
VPN Gateways

VPN (virtual private network) gateways create a secure connection between the company's system and the employee's remote computer. NordVPN Teams and Encrypt.Me Business VPN are one of the most popular providers of VPN solutions for businesses and corporate users.

Pros

All the digital security measures in place at the office can be extended into a VPN gateway
Communication between the company's network and the remote computer is protected
Access to server-based applications and network file shares are maintained.

Cons

Once a remote computer has been compromised, it can still transmit infected data to your network.
VPN gateways should only be used with company-owned computers that are maintained by IT professionals.
Employees' personal home computers will be too risky.

Online Team Portals

Online team portals give the employees access to the company's data and applications through a website or virtual dashboard that they can access using their web browser. RICOH's Open Bee™ solutions enable organizations to file, search, and share all types of files with all of your colleagues and partners.

Pros

All applications and data are stored on the company portal.
Data cannot be saved to an employees' home computer without permission.
Portals are easy to access from any computer.

Cons

Employees' personal computers are not as secure as company-owned computers.
Employees should not be allowed to access other areas of the Internet while the portal is open.

Remote Computer Access Services

With the help of a third-party software, an employee can see and remotely control their office computer from home. RICOH's @Remote Enterprise Pro provides an automated and scalable device management software. It has centralized monitoring and device management for your entire network of multifunction products, computers, and laser printers.

Pros

Applications and data remain within the company network.
Office cybersecurity measures are kept in place.
All transmitted information is encrypted.

Cons

Employees' personal computers are not as secure as company-owned computers.
Direct access to an office computer is high risk if not properly configured by an IT professional.
Trello, a Kanban-style collaboration software, noted several steps to help organizations create a productive remote work team:
STEP 1: Build the team's remote home base.
Similar to designated conference rooms for meetings, organizations need to create shared spaces for remote teams to work together. They need an avenue to access team resources and even indulge with friendly non-work-related conversations.
Here are several essential elements of a remote office that companies need to hit the ground running:
Synchronous Team Communication
A chat tool like Slack or Microsoft Teams will enable the team to have constant and real-time communication.
Digital Workspace Platform
A shared workspace like Trello can give full access to project updates and team deadlines.
Video Meeting Space
An integrated video conference tool like Zoom or Skype is needed to give the team some face-to-face interactions.
Open Document Storage
Collaborating with a remote workforce means that companies need to avoid storing files on a computer. They should instead use a cloud-based document storage solution such as RICOH's Integrated Cloud Environment. It provides a simple and cloud-based option to scan and send documents from various devices.
Team Calendar
A shared calendar for the team that shows holidays, vacations, important launches, deadlines, and meeting schedules is needed so that the remote team will know everyone's availability.
Setting up these platforms is just the beginning of the journey. The company needs to have a protocol on how the remote workforce will use these collaboration tools. These established protocols can become the team's "communication charter" and can be considered as an ongoing set of remote work collaboration guidelines for employees.
STEP 2: Set up recurring team meetings.
Conducting weekly meetings is considered as the minimum level of face-to-face communication that remote work employees need to have with the rest of the team. Set up a recurring half-hour weekly meeting on everybody's calendars. If necessary, the management can reserve 1-hour team meetings per month for more extended discussions.
Companies should also encourage video calls during these meetings. It can help build a relationship with the team and help managers check in with their employees' personal and emotional issues.
STEP 3: Set a company-wide WFH standard process to protect teams from distractions.
Whether they work remotely or not, the key to a productive team is a management that can adequately protect and prioritize the work that the team needs to accomplish. When job orders start piling up to a colleague's direct messages, these unfiltered requests may cause stress to the employee. As such, these signs can be easily missed by the remote manager.
The remote team needs to create a space where all job orders can come in. It can be prioritized and assigned to the right employee. Managers can then track their employee's progress and streamline the workflow so that no job request will be missed.
STEP 4: Find the time for remote teams to have fun.
Just like when employees get a cup of coffee on the pantry or go out for team-building activities, all these things can also be replicated in a digital space. It's important to get the team comfortable about socializing virtually.
Remote teams can form a social committee and let people add or vote on different ideas to gauge their interest and get a sense of participation. It will help them interact with each other easily on social calls or group chats, and it will also be easier to share ideas for games and activities.
STEP 5: Create a cadence for performance and team health reviews.
A company's current performance reviews KPIs need to be adjusted to adapt to the remote work environment. Time cards and Bundy clocks may be useful in a physical office, but that wouldn't work so well in a remote work setup. As such, performance reviews need to be more output-based.
Reviewing team health is also essential. Workplace collaboration may collapse when work piles up, and people forget that there are human employees on the other side of the screen. Companies need to start a quarterly team health monitoring to assess how everyone is adjusting about the new work process and job orders.
Let us help you set up your own remote workforce.
The advancement of digital technologies is making it easier for companies to collaborate with their remote workforce. With the increased use of the digital workplace collaboration software, every organization, whether intentional or not, are all slowly seeing the benefits of a digitally-equipped remote workforce in the industry.
Ricoh Philippines has a proven track record of creating IT infrastructure services that will protect your organization's data from internal and external threats by creating a robust data protection strategy.