Maximize Productivity and Efficiency with a Digital Production Printer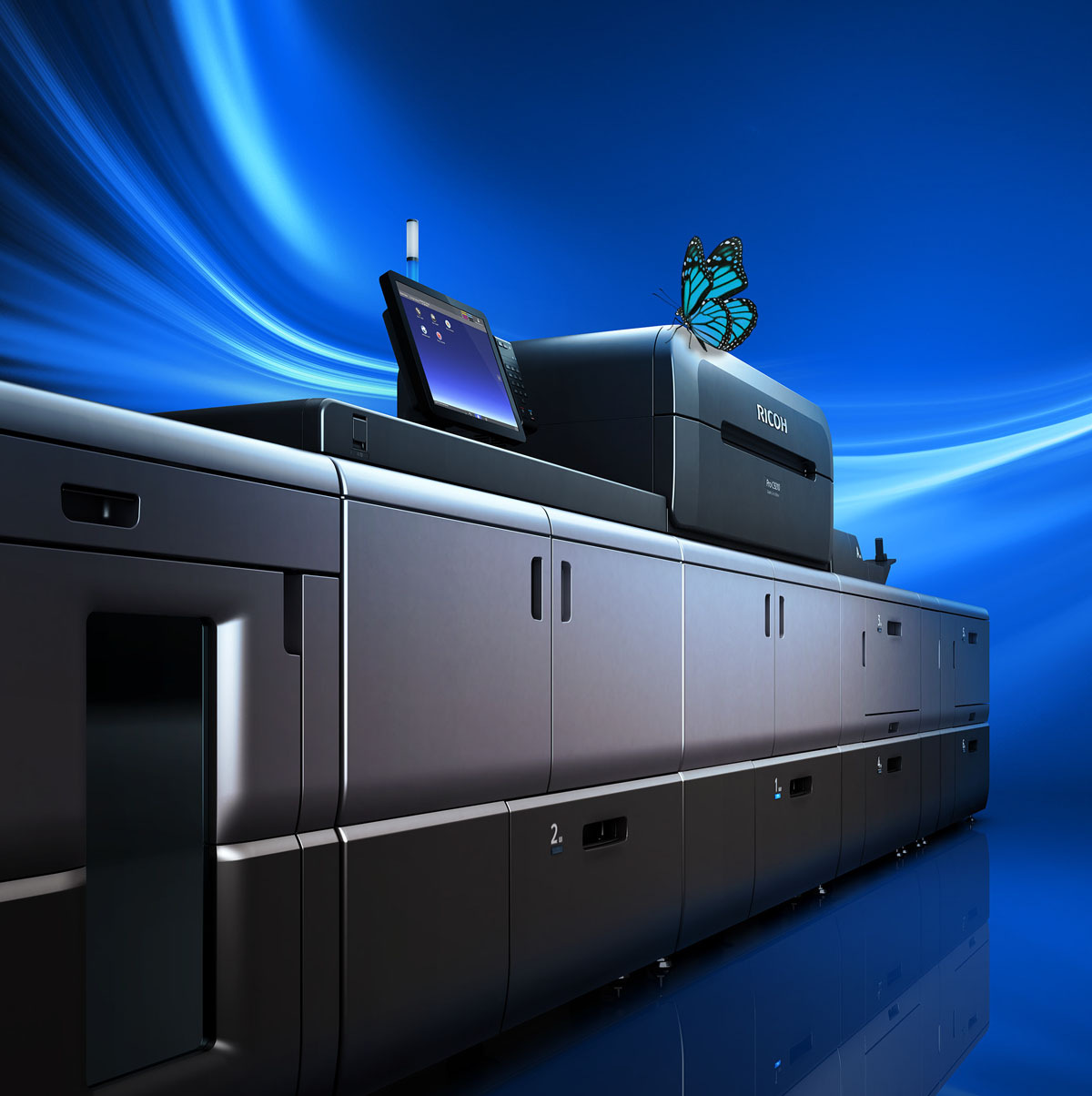 Business owners understand that technology is the lifeblood of an efficient and successful operation. But in today's ever-evolving market, it can be difficult to keep up with the latest tools and trends.
Production printing – or digital production printing – is one area where incorporating new technology into your operations can pay off big time.With its ability to deliver high-quality prints quickly while requiring minimal staff intervention, production printers offer tremendous value to businesses of all sizes.
From increased accuracy and precision to cost savings on materials and labor costs, there's no denying the many benefits of adding a production printer to your business operations!
Why Production Printing is Still as Relevant as Ever in a Digital Age
In a world where everything seems to be going digital, it's easy to assume that print is no longer essential.
However, production printing is still very much relevant in today's society. Why? Well, for starters, print materials offer a tangible aspect that digital content can't replicate.
Whether it's a brochure or a business card, physical materials have a certain appeal that encourages people to engage with them. Not only that, but production printing also allows for mass production — something that digital media can struggle with.
Ultimately, production printing still plays a vital role in many industries today and offers unique benefits that digital media simply can't compete with
Considerations When Selecting the Right Production Printer for Your Business
When it comes to choosing the right production printer for your business, there are several factors to consider.
CONSIDERATION 1: What are my printing needs?
Selecting the right production printer for your business is a critical decision that can have a significant impact on your operations. When making this decision, one of the most critical considerations is the volume of printing you require on a daily or weekly basis and the type of documents you need to print.
For instance, if your business requires high-volume printing, you should consider a printer that can handle the load without compromising quality. Additionally, you'll want to look for a printer that can accommodate multiple paper sizes and types, including envelopes and cardstock, and ensure that it is easy to operate and maintain.
CONSIDERATION 2: Am I working with confidential data?
It is important to consider whether you will be working with confidential data. If you are, then you need a production printer that can manage that data and provide you with much-needed control over protecting that information.
Even if you aren't handling confidential information now, it's always best to plan ahead. You never know when the need may arise, and it's better to be prepared than caught unaware.
A reliable and efficient production printer can be your ally in ensuring the security of your business's data. So make sure to consider this aspect when selecting the right printer for your business.
CONSIDERATION 3: What does the cost of maintenance look like for this printer?
When considering purchasing a printer, it's crucial to think beyond the immediate costs and take into account the long-term expenses associated with maintaining and repairing the device.
Durability and reliability should weigh heavily in the decision-making process. A printer that continuously breaks down and requires constant repairs not only costs money in the short term but also has a significant long-term cost for users.
Investing in a high-quality printer upfront can save you time, money, and frustration in the long run. With the right research and informed decision-making, a reliable printer can be a valuable asset for a range of businesses and individuals.
Ultimately, by taking these key considerations into account, you can ensure that you select a production printer that is ideally suited to your unique business requirements.
Benefits of Using RICOH's Production Printers for Your Business
BENEFIT 1: Media & Substrate Versatility
Incorporating a production printer into your workflow can provide numerous benefits for your business. One such advantage is the printer's versatility in handling various printing materials.
A production printer provides the flexibility and efficiency required to keep pace with partners and meet the diverse needs of your organization. By utilizing RICOH's latest printing technology, your business can stay ahead of the competition, streamline operations, and boost productivity.
Whether you need to print on linen, card stock, mixed media, or other unique substrates, RICOH's Pro C9200 and C9210 production printers can handle the job. It also has a matte fusing unit option that creates a high-end matte finish for an offset-like effect.
With the ability to print on various media with several finishes, this versatility ensures that your business can meet most of your printing demands.
Production printing remains a vital part of many businesses, even in the digital age. In addition to providing tangible materials for marketing and promotional purposes, production printing is also essential for product packaging and labeling. Physical labels are often required by law or industry standards when shipping products, making production printing an indispensable process.
Additionally, production printing can also be used to create documents in large quantities. With RICOH's production printers, businesses can efficiently manage their print needs and ensure that their documents are printed accurately and with the highest quality standards.
BENEFIT 2: Productivity
Production printers can print a large volume of documents in a shorter time frame compared to traditional printers. These printers are designed to work at high speeds without sacrificing quality, making them a reliable and cost-effective option for businesses with high printing demands.
With RICOH's Pro C9200 and C9210 colour production printer, your business can increase efficiency and save time, allowing you to focus on other essential tasks. These printers can support media up to 479 gsm, operate 24/7, and even produce monthly volumes of up to 1 million pages with an average print volume of 200,000 prints..
You can trust that your printed materials will be of high quality, even with a high volume of documents to process simultaneously.
By using an advanced production printer such as RICOH's Pro C9200 and C9210, your business can maximize its efficiency and benefit from a wide range of features and capabilities. With this level of quality, productivity, accuracy, and reliability, you can be sure that your business will stay ahead of the competition and remain on top.
BENEFIT 3: User-Friendliness
With greater control over the printer comes the ability to manage the content you print and establish increased levels of security.
Unlike some other printing options, RICOH's Pro C9200 and C9210 production printers allow for easy and precise registration, leading to more efficient printed products. With heavy-duty CMYK, RICOH's production printers also have an option for Auto Color Diagnostic System for color consistency and output monitoring.
However, for some businesses, the upfront cost of a production printer may hinder their ability to invest. Nonetheless, those who choose to make the investment will likely see a valuable return on their efforts.
BENEFIT 4: Quality
Not only does RICOH's Pro C9200 and C9210 Graphic Arts Edition colour production printer increase productivity and save time, but it also allows for more creativity and delivers higher quality output.
RICOH's production printers can handle a variety of media types and sizes, from envelopes and boxes to posters. They're designed to handle high-volume print jobs without compromising on quality.
With a production printer, you can print on demand, reducing waste and inventory costs. A well-placed production printer can revolutionize your digital workflow, offering a streamlined way to produce professional-quality prints quickly and efficiently.
BENEFIT 5: Workflow Automation
Incorporating a production printer into your business workflow can bring a variety of benefits, including the ability to deliver high-quality results with automation.
By automating your printing processes, you can ensure that each job is consistent and accurate, from the first page to the last. This is particularly important for businesses that rely on color accuracy for branding, such as those in retail, higher education, and Fortune 500.
RICOH's Pro C9200 and C9210 Graphic Arts Edition colour production printer is equipped with a highly powered digital front end server that automates jobs with ease. This powerful server helps streamline workflow, increase productivity, and deliver high-quality results.
The automated job handling of RICOH printers also gives businesses the flexibility to produce large volumes of documents quickly and easily. With RICOH's production printer, businesses can stay ahead of the competition, streamline operations, and boost productivity.
With features like Fiery Impose, Compose, and Jobmaster from RICOH's Graphic Arts Edition colour production printers, you can easily monitor, track, and manipulate files inside the system for faster productivity. These printers are also compatible to connect a seamless integration in the current offset printing via JDF (Job Definition Format) workflow.
Plus, with auto registration, you can produce high-end work with precision. By investing in a production printer, you can streamline your workflow, improve your output quality, and enter new markets with ease.
The Future of Digital Production Printing and What It Means for Your Business
As businesses continue to expand and evolve, so does the world of production printing. With the rise of digital technology, printing has become more efficient and cost-effective than ever before.
Ultimately, digital production printing is a powerful tool for businesses of all sizes. By utilizing RICOH's high-performance solutions and innovative printing technologies, you can ensure that your business stays competitive in today's market. With the right investment in digital production printing, your business can run more efficiently and remain profitable for years to come.
This opens up a world of possibilities for businesses looking to streamline their output processes and maximize their productivity. From printed marketing materials to personalized customer mailings, production printing is an essential element of any modern business.
And with technology advancing at an incredible pace, we can only expect this trend to continue.The future of production printing is exciting and full of potential – and it's up to businesses to take advantage of it.
Whether you're running a small startup or a large corporation, there's never been a better time to embrace the power of digital production printing.
Maximize your printer's costs and usage for your business with Ricoh's production printers.Providing high-quality color printing, Ricoh provides industry-leading printers for growing businesses. Check out RICOH's Pro C9200 and C9210 Graphic Arts Edition colour production printer to learn more.