Is the Philippines ready for 5G technology?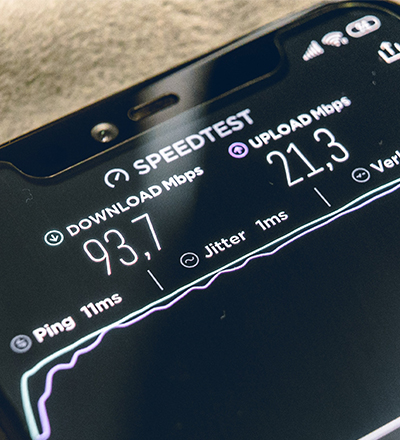 Photo by Mika Baumeister on Unsplash
Mobile connectivity is a major concern in the Philippines, especially with the number of subscribers with the ability to receive text messages rising to 110 million.
The Philippines has been called the "text" capital of the world due to the large volume of Short Messaging System (SMS) in the country. Even the Philippine Congress has enacted some policies attempting to regulate business and private entities in their use of mobile-related services.
Gone are the days when we can only access the Internet through dialups. Instead, we can gain access to almost anything with a simple tap on our smartphones. With the ongoing answers to the consistent demand for connectivity, mobile service providers are always on the lookout for the most efficient technological developments.
5G Technology: The super-fast mobile Internet technology
A little more than a decade ago, wireless mobile data became one of the main reasons why "smartphones" were the next big thing in tech.
The world got its first glimpse of wireless data way back in 2007 when Apple's first iPhone was launched with the EDGE data network. A year later, the iPhone 3G came out – running on a 3G data network that was seven times faster than its predecessors. In early 2011, the first 4G network was launched, a wireless technology that runs ten times faster than 3G.
Since the launch of the 4G wireless data network, progress in mobile data seemed to have slowed down. That is until we got a glimpse of the future of wireless mobile with 5G tech.
5G is short for 'fifth-generation' technology. It is set to become the next big mobile revolution of the decade. The European Commission noted that it could pack up to 1,000 times more capacity than its 4G predecessor.
A Time magazine article adeptly described the massive technological advancement represented by 5G and how mobile technology has come a long way. They noted that back in the late 80s, 1G networks powered the massive brick-sized cellular phones.
Then 2G technology came around to power everyone's first "mobile" phone. These were the tiny Nokias that actually fit in people's pockets. A few years later, 3G technology made its debut to make mobile phones "smart," while 4G let people stay connected using mobile data on their tablets, laptops, and other devices.
5G is touted to bring high-speed mobile Internet to everything in your lifestyle from your home, car, hospital, utilities, and all your mobile devices.
There is no doubt that 5G will definitely be faster than 4G. It promises faster data download and upload speeds, wider coverage, and more stable connections. However, speed is not the only reason why telecommunication providers around the world want to take the plunge.
5G tech is expected to expand the potential of wireless data networks to greater heights beyond our imaginations. A Research*eu Focus Magazine article from Time magazine noted that:
The impact of 5G will extend well beyond telecommunications: by connecting people, machines and things on a massive scale, it will facilitate the delivery of personalized healthcare and support an aging society, it will help optimize transports and logistics, it will enhance access to culture and education for all, and it may virtually revolutionize public services.
In its fastest form, 5G mobile networks are expected to be 10 to 20 times faster, making it a necessary technology to support the simultaneous operations of thousands of devices. Thus, it will play a significant role in the development of the Internet of Things (IoT) over the next few years.
The seamless integration of devices from smartphones and tablets to smart home appliances and smart cars is expected to dominate the consumer market over the next few years. Today's 4G networks will not be able to handle the load of the IoT.
5G networks, on the other hand, could connect up to 7 trillion devices. This means that every single living human being can have around 1,000 devices connected before the network gets overloaded. Additionally, 5G could also save up on energy consumption by approximately 90% of the current standard.
5G Tech Global Deployment: Is the Philippines Ready?
On a global scale, 5G services are being targeted to be launched by several providers before 2020. China and South Korea are aiming to launch by 2019.
Regulators from all around the world are also busy auctioning the technology to telecom companies. Meanwhile, the Philippines, together with Singapore, Malaysia, Indonesia, Australia, and New Zealand, are currently investing in a large-scale digital transformation with 5G technology at the helm.
In the Philippines, DICT acting Secretary Eliseo Rio Jr. answered a definite "yes," but still with reservations as they prepare for the onset of 5G technology in the country. The RA 11202 or the Mobile Number Portability Act has implementing rules and regulations (IRR) that are still being drafted. Plans on building more telco towers are being looked into, especially with the entry of a 3rd major telco player early next year.
Meanwhile, two of the major telecom players in the country have already been preparing to roll out 5G services. According to a Yugatech article, a PH-based tech blog, here's what you can expect from the successful deployment of 5G technology:
Faster and easier to deploy

Unlike the usual fiber optics connections, there will be no more digging and laying out of fiber cables as well as problems with the "right of way" for these cables in the Philippines. Setting up a 5G infrastructure in any area in the country will almost instantaneously give everyone in the vicinity a fast wireless network connection.

Fixed wireless with nomadic characteristics

While it's still the best option to have a 5G modem in a fixed location for a guaranteed level of data performance, it's still a possible option to bring around the device wherever you go. However, there's a risk that the signal speed and reception may vary in certain locations once you do this.

Prepaid option

Unlike a fixed wireless broadband that charges you with installation fees and makes you commit to a contract period, telecom providers in the Philippines are expected to make 5G services available in prepaid packages. Consumers can buy a prepaid kit and test out the 5G signal speed and performance in their area without committing to a long-term service agreement.
5G tech is for better communication in an almost borderless world
With the entry of 5G tech in research and development, various sectors cannot help but think of how integrating it into our daily lives would look like. Here at Ricoh, we offer communication services via our unified communication system that enables our clients to facilitate smooth and real-time sharing of information across networks.
If you want to know more about our services and products here in the Philippines, you may visit us here.
References:
Customer Engagement In The Philippines: Texting Capital Of The World. (2019). Medium. Retrieved 5 September 2019, from https://medium.com/@wavecell/customer-engagement-in-the-philippines-texting-capital-of-the-world-ceab271d775a
Olandres, A. (2018). What to expect from the upcoming 5G network in the Philippines - YugaTech | Philippines Tech News & Reviews. YugaTech | Philippines Tech News & Reviews. Retrieved 12 September 2019, from https://www.yugatech.com/feature/what-to-expect-from-the-upcoming-5g-network-in-the-philippines/#sthash.oOWIqmXJ.dpbs#cAQ62jdByEpBthQJ.97
Pullen, J. P. (2015). You Asked: What Is 5G Wireless Data and Why Do I Want It? Time.Com, N.PAG. Retrieved from http://search.ebscohost.com/login.aspx?direct=true&db=heh&AN=101463092&site=ehost-live