HR Automation: Shaping the future for the New Normal
Human Resources (HR) has always been a key player in implementing change within the organization. Like many other workplace processes across a variety of industries, HR functions will eventually change and evolve.
Over the past year, the COVID-19 pandemic has been seen as an agent of change that has disrupted global businesses and economies. And, of course, HR has always been at the heart of these transformations.
With organizations on the verge of recovery from the pandemic, the role of HR is becoming more important than ever. One thing remains certain, the impact of COVID-19 has only highlighted the need to adapt to a more resilient digital-savvy workforce and emphasized the importance of HR management for recovery in the new normal.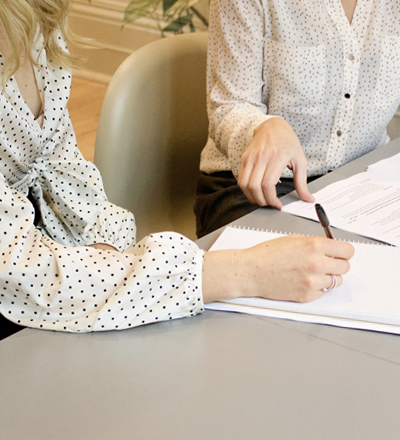 Photo by: Gabrielle Henderson.
The recovery phase of a post-COVID-19 world
COVID-19 has accelerated digital transformation at an unprecedented rate. The world has seen rapid shifts in virtual and remote work with exceptional levels of flexibility and adaptability among employees.
As new realities of a post-COVID-19 era begin to surface, organizations can use this momentum to reconfigure their workforce and balance their evolving business needs. A critical goal that organizations need to achieve is to use their recovery phase to pivot towards a more resilient and agile workforce.
As such, organizations need to find ways to embrace the rhythm of their recovery period by setting a new pace and instilling it at all levels in the workforce. However, it is essential to note that every organization's road to recovery will not be static. It will not occur on a specific date. COVID-19 won't instantly end even if the vaccine has been available. It will take some time for the government and all its stakeholders to mobilize and distribute it equitably to the people.
It might help to think of the recovery process with a spectrum of options that an organization can choose from. Some will hire or expand their workforce. Some organizations may bring back more employees to the workplace, while others may instill a permanent work from home mandate.
Organizations should start to envision their new working landscape in the aftermath of the pandemic. The recovery phase that organizations are preparing for should serve as a "bridge" that will link their COVID-19 response strategies and what the future will look like for the New Normal.
HR Operations at the heart of organizational reboot for the New Normal
Part of the recovery process that will make a lasting change for the New Normal is the realignment of HR functions with the most pressing business and workforce priorities. In fact, the COVID-19 pandemic can be a catalyst to drive fundamental change in the organization.
It creates the perfect opportunity for organizations to rebuild and reposition the company for the future. The HR department is now uniquely positioned to prepare and support its workforce to help position the organization for a new era of resiliency and sustainability. At the heart of it is the HR department working proactively to address these questions:
How can the organization incorporate and leverage digital technologies, automation, and AI?
How can the organization address the benefits and the risks of a more dispersed workforce?
What tools can it use to adopt a sustainable virtual work strategy that will make employees more effective in the future?
A pivot towards a more capable HR department is needed. One that is designed for speed, new ways of working, digital-first, adaptable to organizational strategies, as well as the changing business requirements.
Emerging technologies such as automation and AI have opened the door for a wide variety of applications in the realm of HR. These technologies will help the organizations improve HR operations such as recruitment, onboarding, training, and so much more.
The advantages of HR Automation
The changes to HR have been drastic due to the pandemic, which is perhaps one of the most significant business disruptions of this generation. The workload of HR departments has drastically increased since they need to go beyond the usual "people management."
They need to make employees feel safe while efficiently managing new COVID-19 policies apart from handling their usual HR tasks. This is why automated HR operation makes sense in a post-COVID-19 world. Here are its advantages:
Saves time and helps the team focus on critical issues
It's very cumbersome and time-consuming to still use conventional paper-based HR operations in the era of remote work. From collating new remote employee documents manually to tracking employee paid leaves, even the simplest task can take most of their time. With HR process automation, it will be more convenient to streamline everyday tasks. It cuts the excessive workload of employees and reduces the fatigue of doing mundane administrative tasks.
Accelerates onboarding and offboarding
Hiring during a pandemic is one of the biggest challenges for the HR team since it's not that easy to find the best talent on a regular day and even more so during the pandemic. As such, the lengthy onboarding process can now be simplified with HR process automation. Similarly, it can also streamline the offboarding process as well.
Keeps everyone on the same page
Another concern that the HR department has during the COVID-19 pandemic is the absence of streamlined communication. An HR process automation solution can easily play a vital role in addressing this problem since it can serve as a hub that will keep everyone on the same page. All relevant notifications and reminders can be set up to ensure employees' adherence, even if they are working remotely.
Compliance with the changing labor employment laws during the pandemic can be another issue that may complicate the lives of HR professionals. Besides, they also need to align organizational policies to ensure compliance. Automating workflows can help the HR department keep track and update data related to compliance regulations easily.
RICOH's automation solutions will enable all HR documents, including employee information, company policies, etc., to be accurately routed to the right place and the right person to boost productivity and effectiveness for the organization.
Here are some HR automation capabilities that will help improve your organization's workflow:
Employee onboarding
The employee onboarding process requires a lot of paperwork and standardized regulatory procedures. Automation makes it easier for the HR department to collect the information fast, communicate easily with other departments, and make contract signing easier to create a more procedural approach to onboarding.
RICOH's HR automation solution can help drive the organization's productivity with faster onboarding. Its automation portal can simplify the onboarding process. It can send confidentiality agreements, waivers, and other forms to new hires. Once completed, it can be sent back to the corresponding folders within the portal.
Managing employee information
Every employee working for an organization will accumulate personal information during their tenure. HR process automation can effectively store all employee data for easy retrieval. RICOH's automated HR solution provides a secure, centralized repository for every employee's documents. It also has the capability to customize key workflows that will help standardize organizational processes and approval chains. It can also keep confidential information safe with access rights that comply with data privacy laws and other legal requirements.
Document management
Documentation is an essential tool for HR departments. It can come in the form of correspondences, certificates, records, and manuals. As such, the HR department can significantly benefit from digitizing the cumbersome documentation process. It can also help reduce the processing time of specific documents and lower errors in entries. RICOH's HR automation software helps steer HR activities with updated information of all documents and displayed according to their status: pending, processing, approved, etc.
Performance reviews
Traditional organizations usually do a single paper-based performance appraisal at the end of the year or sometimes every quarter. HR departments can streamline this process by adopting an automated performance review with RICOH's automated HR solution. Its automated software can help organizations with performance appraisals. It can help monitor each employee's performance, provide early assessments, and conduct interviews in a structured manner.
Leave requests management
Leave request forms are usually paper-intensive. In the height of remote work during the COVID-19 pandemic, tracking these requests can become a challenge. RICOH's HR automation software can give employees the power to quickly request vacation and medical leaves and track it all from one central location.
RICOH is here to help you transform your HR department for the New Normal.
We have seen how the pandemic has forced the organization to transform and adapt to digital operations. In order to survive and thrive in a post-COVID-19 world, organizations also need an HR department that will evolve and transform to the changing needs of businesses.
Accelerate your HR processes with RICOH's workflow automation. Contact us to learn more about our HR automation solutions.