Distance Learning Essentials for the Education Sector
The COVID-19 pandemic disrupted the Philippine education system in 2020. As a result, both public and private schools had to suspend face-to-face learning with drastic measures to ensure the safety of learners and educators.
To avoid further disruption to the academic year, it became necessary for the Philippine education system to pivot to a distance or blended learning setup.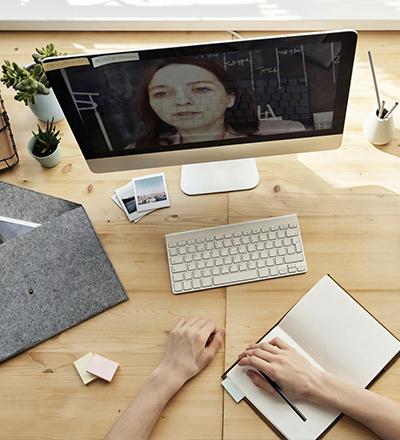 Photo by Julia M Cameron
For the first time, teaching and learning are no longer confined inside the classroom. Instead, the blended learning setup combines different distance learning modalities, which use printed learning modules for students and materials delivered through television, radio, and the Internet.
With the new school year looming over the horizon, the Philippine education sector will once again undergo another school year under distance learning.
Given the detection of the new COVID-19 variant in the country, the continued shift to distance learning serves as a precaution to further limit the transmission of the virus to students and educators.
Distance Learning Technologies: An Overview
Just like any other country, the Philippines have also struggled to find ways for alternative learning for students without the threat of exposure to COVID-19. The adoption of distance learning since last year was the answer.
The education sector needs to work harder to search for ways to improve access to education, and more importantly, keep students' interests in learning at home. Similarly, teachers also need all the help they can get to help them teach more effectively and safely.
As the country embarks on its second year of distance learning, it looks like the education sector is bracing itself again to ensure education continuity in the Philippines. Under the distance learning mandate, students have the option to study online, read and answer printed modules, or listen to lessons on the radio or TV.
Distance learning can be roughly divided into two delivery types. Synchronous learning means that interaction between teacher and student in real-time. For example, using Zoom video meetings, students interact with a live video of their teachers.
On the other hand, asynchronous delivery does not take place simultaneously. Lessons can be delivered through the Internet on video or by answering learning modules, while the feedback could be sent via email or online messaging platforms.
Distance learning technologies can be roughly divided into four categories: print, audio, computer, and video. However, keep in mind that these technologies may overlap into more than just one category.
Print – textbooks, learning modules, study guides, workbooks
Audio – podcasts, Audio files/CDs
Computer – Videoconferences, email, chat
Video – educational materials on broadcast TV, DVD
Here's a summary of the advantages and disadvantages of these distance learning technologies:
 Technology

Advantages

Disadvantages

 Print

Materials Inexpensive

Portable

High comfort level

Readily available

No Interactions

Limited Sensory

Involvement

Requires Reading Skills

Time Delay

 Audio Files (e.g., CD)

Inexpensive Easily

Accessible Easily

Duplicated

No visual cues

No Interaction

 Audioconference

Inexpensive

Easy to set up

No visual cues

Requires hardware

 Email

Flexible

Interactive

Convenient

Requires hardware

Software variations

 Online Chat

Real-time interactions

Instant feedback

Requires similar software

Must be scheduled

Requires hardware

Internet Videoconference

(e.g., Zoom, Microsoft Teams, etc.)

High Realism

May be interactive

Relatively inexpensive

Must be scheduled

Small windows

May be slow

 Broadcast Television

Easy to use

Accessible

Maybe videotaped

Includes audio and visual

High production costs

Requires hardware

No interaction

Must be scheduled
Print as a primary learning material for distance learners
Print remains a significant component for most distance learners in the Philippines, especially since only a number of students have access to high-speed Internet at home.
Printed study guides, learning modules, and workbooks have been identified as a critical resource for distance learning in the Philippines over the past year. Even if other forms of media are used to deliver content in private educational institutions, supplemental print materials are still being disseminated via email or the school's online portal.
Several studies have shown that printed materials instead of online materials can be more beneficial for students. Since printed learning modules are visually less demanding than digital text, they provide the much-needed spatial and tactile cues that allow students to focus and process words on a printed workbook.
Other studies found out that printed learning modules are an essential element for distance learning. A large percentage of students with printers at home responded that they would have a "hard time" without their printers. The survey also revealed that most students would at least print homework and worksheets monthly, if not daily or weekly.
For students that print around 500 sheets of documents per month, it's best to choose a multifunction printer for your home. Ricoh Philippines has a variety of multifunction printers. For distance learners, it's best to choose a compact office-grade printer for your home like Ricoh's MP 2014AD.
The MP 2014AD will not just print your documents, but it can also scan, copy, or save them as files on your computer. These features will come in handy for distance learners who want to save PDFs of their accomplished learning modules for archiving and digital storage or if they want their work to be sent to their teachers for correction and revision.
Advantages of Printed Materials
Printed materials will continue and remain as one of the most important resources for distance learners. Once printed, distance learners can study at any number of locations convenient to them. In addition, print materials do not require batteries or advanced technology to support their use.
Extremely portable: Print materials can be used in any location, making it easier for students to study almost anywhere.
High comfort level: Most students find it easier to use printed materials for learning and retention of academic concepts.
Easily duplicated: Printed materials are more cost-effective since they can be easily created and duplicated with little expense.
Readily Available: Distance learners can easily access learning modules prescribed by the Department of Education in the Philippines to save time and expenses in creating custom-made materials.
Disadvantages of Printed Materials
While portability is an advantage, printed materials are limited in terms of what they can provide to the potential learner. For example, these materials do not provide real-time interactions between the teacher or other students. In addition, only certain content can be delivered via print. Language courses may require audio components as an additional resource.
No interactions: Print materials do not provide built-in interactions. Additional technologies such as email or online messaging platforms should be provided.
Requires reading skills: If learners are non-readers or language skills may be required, print materials may not be as effective.
Time delay: It may take some time for printed materials to be sent between teachers and students.
Guidelines to Implementing Printed Learning Modules
Distribute materials in advance
Although couriers today are generally reliable, issues may arise when print materials are not distributed in advance before the start of the semester.
Ensure a reliable source of printers for the learning modules
At the end of the day, the education sector needs a printing device that serves multiple functions more than just printing learning modules. Both students and teachers need a multifunction printer that will simplify their workload and make distance education more conducive for learning.
All these and a lot more are found in Ricoh's multifunction printers. With Ricoh's multifunction printers, printing documents and learning modules are made simple. As the most suitable choice for distance learning, these multifunction printers pack high productivity and flexibility in one easy-to-use smart integration workflow.
Include clear directions in the learning modules
Students need to know which print materials they are responsible for reading and learning with specific timelines for each learning module.
Design modules that require interaction
Print materials are generally non-interactive. Therefore, teachers need to design learning modules that foster interactions. As such, learning modules can be supplemented with specified timelines for email messages or online workbook submissions.
Specify a timeline for learning activities
Distribute a clear timeline for students to help them organize their learning activities at home
Tips to Implement an Effective Distance Learning
TIP 1: Conduct a needs and resource assessment
The needs and resource assessment phase are composed of the following: 
Course Analysis: Identify learning module content areas that can be enhanced or expanded. Begin by determining the instructional content that is not being met and identify the gaps which distance learning education can fill.
Audience Analysis: Distance learning may not be appropriate for all types of students. In this case, the ability of both teacher and student to work in a self-paced environment is essential. Examine the locations of the students and help instructors identify the type of learning style most appropriate for them.
Instructor Analysis: Distance learning also needs technical support teams. For blended learners with online synchronous classes, technical support is needed to ensure that the teacher's equipment is functioning properly.
Resource Analysis: There are many types of technology that can be used for distance learning. Selecting the most appropriate technology depends on the capabilities of students, their locations, learning styles, and existing equipment at home, including laptops and printers.
TIP 2: Outline instructional goals and objectives
A well-structured distance learning class needs to place instructional objectives clearly and concisely. The technology to be used should be as seamless as possible. It should serve as just another instructional tool that will help students in learning at home.
TIP 3: Produce effective learning modules with the right printer
After the goals and objectives have been set, instructional materials and printed learning modules should be developed. Unfortunately, creating effective instructional materials can be a very time-consuming task.
The education sector needs to make the smart choice and consider investing in multifunction printers by Ricoh Philippines. Providing high-quality printing with a low fuzz smart integration workflow, Ricoh has the IM 2702 printer. This industry-leading multifunction printer can efficiently produce high numbers of learning modules for students. It offers a fast print speed at 27 pages per minute, a larger standard paper tray, as well as a new generation 7" Smart Operation Panel.
TIP 4: Provide proper training for instructors
Many teaching skills in a classroom setting do not translate directly to distance learning. Training programs for teachers are needed to help re-design their teaching strategies. Teachers should learn how to facilitate successful approaches for integrating the right technology in distance education.
TIP 5: Implement the program with ongoing evaluation
Keep in mind that structured activities are needed implementation of the distance learning program. Teachers should provide timelines, deadlines, and feedback to motivate the students to keep learning. They should also provide a framework to help students function in a flexible environment. In addition, the distance learning program should also include:
Ongoing Evaluation: At each step of the program, teachers and administrators should conduct a review and evaluation to assess the approach and make revisions when necessary.
Summative Evaluation: This type of evaluation takes place after the semester has been completed. It provides the necessary data for future planning that will help identify the strengths and weaknesses of the distance learning program.
Ricoh Philippines provides educational institutions with the right tools for implementing an effective distance learning program
With Ricoh, printing documents, workbooks, and learning modules for distance learning are made simple. Consider investing in Ricoh's multifunction printers for all your learning modules, workbooks, and study guides for your students. Maximize your printer's costs and usage with Ricoh's multifunction printers.
Providing high-quality color printing, Ricoh provides industry-leading multifunction printers. For a list of our multifunction printers, check out our website here.