Digital Printing and the Future of Flexible Packaging Solutions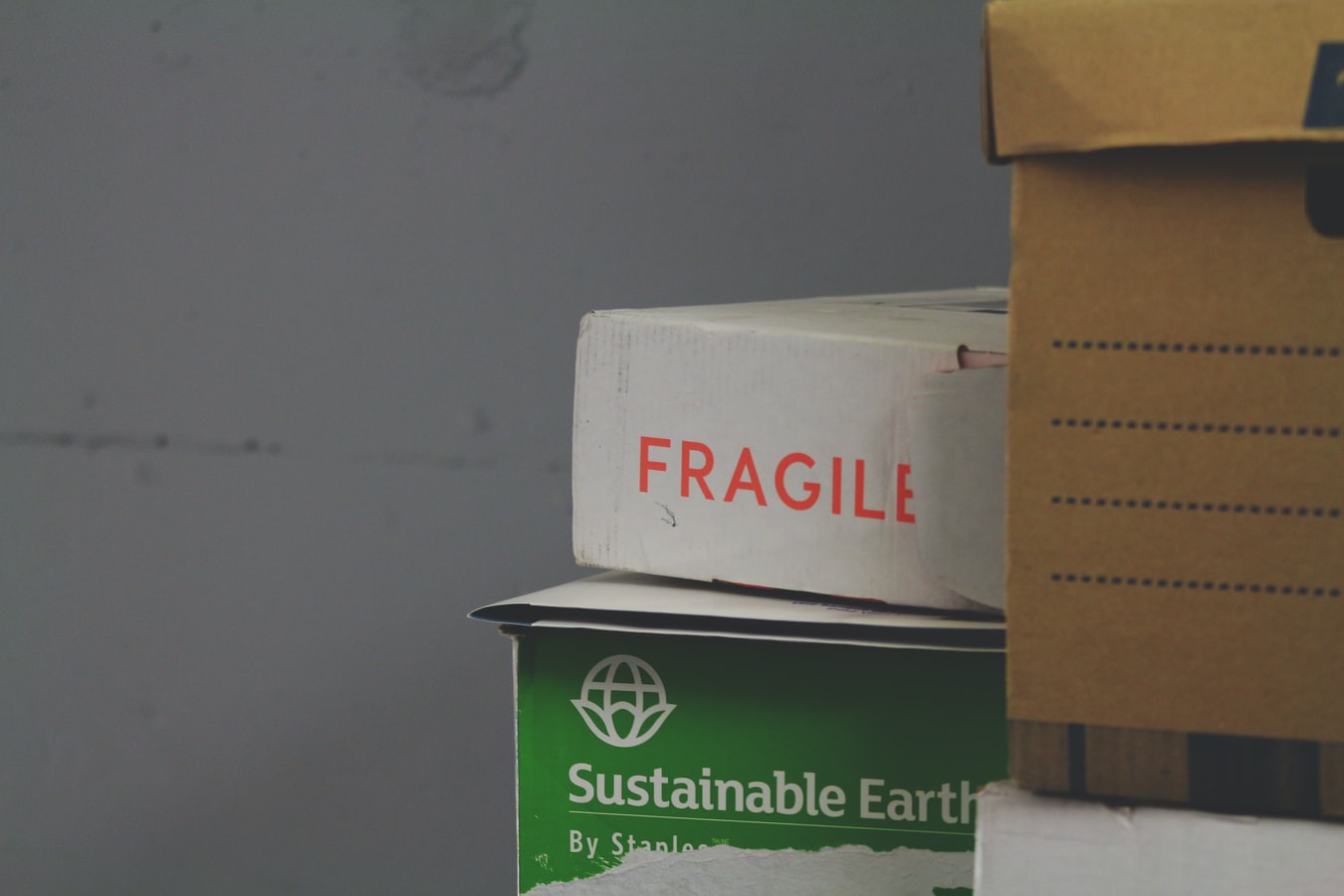 Featured photo by
Juan Lustres
@sigmund
The package printing industry, which includes packaging and labels, comprises about a third of the global printing market. It plays an essential role in the supply chain of various industries such as food and beverage, medical and pharmaceuticals, and consumer goods.
In general, packaging provides goods with protection against breakage, contaminating odors and flavors, and acts as a barrier that protects the product against humidity and light as it gets transported along the supply chain.
From a corporate perspective, packaging provides the much-needed brand identity that will establish the product to the consumer market.
Establishing a brand identity, especially for start-ups and small businesses, through packaging and product labels, is becoming increasingly important as competition for consumer attention intensifies.
Packaging Trends
The package printing market has traditionally been a stable industry when it comes to the economic market. However, the recent economic downturn is bound to also take its toll on this industry.
Cost considerations are becoming increasingly important as brands and businesses are starting to demand customized features and designs.
Not to mention the various environmental considerations and regulations. Sustainability has been a recent buzzword that became a significant challenge in the package printing market.
As such, the packaging industry is leaning towards digital print technology for added value in the packaging market space. Digital printing is now slowly becoming the driver of digitization in the packaging industry.
With the ever-increasing competitive retail market with shorter product life cycles, brands would often require individualized packaging to gain a more substantial advantage. Digital printing makes this possible.
"There's no question customization is one of the biggest trends driving the adoption of digital package printing," noted Donald Allred, VP of Packaging at Memjet, a digital inkjet technology provider.
"When packaging is produced in a late-stage customization process, using digital printing is not only possible – it is preferred by brands that want to connect with their consumers by adding personalized messages and images to their packaging," he added.
Digital Printing Technology in the Packaging Industry
Digital printing for the packaging industry is a process that involves the transfer of a document on a desktop or any digital storage device to a printing substrate machine that accepts graphics and text output.
With the rapid pace of technological developments over the past few years, the advent of digital printing has revolutionized the packaging industry. Digital printers today can handle multiple substrates and offers five-color printing capability like RICOH's Pro C7200X Graphics Arts Edition.
Package printing nowadays offers not just your printing capability but also an improved technology that adds an extra value to the print services.
One of the areas where digital printing has become widespread is the creation of prototype packages, which provides an approximate of the look and feel of the finished packaging when it hits the market.
Printers have traditionally been used to address the needs of businesses, and it's becoming clear that digital printing will become vital in the packaging requirements of businesses.
"We often forget it, but packaging production is more than printing and part of a longer supply chain – from packaging design to printers, converters, packers, retailers (online or physical)," said François Martin, senior communication advisor at machinery industry company BOBST.
"Digital printing will be part of the new industry in the packaging landscape, but the digitization of an entire process will be the most important element," he reiterated.
As printing technology becomes more sophisticated, digital printing will likely expand to a more significant portion of the overall package printing market.
Keypoint Intelligence – InfoTrends estimates that the global retail value of digitally printed labels, folding cartons, and corrugated packaging will exceed $14 billion by 2022.
The report also noted the largest segment in the digital printing of packaging market – label printing. Label printing accounted for more than $4.5 billion in the global retail value of print in 2017. It is expected to demonstrate a compound annual growth rate (CAGR) of 14% between now and 2022.
Federico D'Annunzio a product owner of Hybrid & Label Printing for BOBST shared his opinion about digitally printed labels, "The label sector has been an early adopter of digital printing."
"Digitally printed labels have boomed in recent years, driven by market demands for shorter runs, more customized packaging, greater sustainability, and the need to help products stand out even more," he noted.
Beyond label printing, industry analysts also expect steady growth in the digital package printing market for the corrugated segment, which is expected to reach nearly $5 billion in 2022 (39% CAGR); and the folding carton segment, which is predicted to achieve a 20% CAGR and reach $1 billion by 2022.
Advantages for Digital Printing in the Packaging Sector
Over the past decade, digital printing in the packaging sector has transformed itself from a niche market to a widely-accepted standard process for the packaging sector and global consumer brands.
Digital printing for packaging is now an innovative marketing and engagement strategy that helped boost customer loyalty and, most importantly, increase profits.
Perhaps one of the most successful campaigns that solidified how digital printing can provide an innovative marketing strategy for the packaging sector was Coca-Cola's "Share a Coke With" campaign.
Coca-Cola's series of marketing campaigns have successfully brought the unique capability that digital printing has to mainstream brands. The mass-customization of Coca-Cola's PET bottle labels, supplemented by the printing of on-demand names for glass bottles on their website, has shown that packaging can be a critical aspect of the overall customer experience.
Digital printing was specifically used as a vital component of the brand strategy, making the consumers spend more time interacting with the product after it has been purchased.
Coca-Cola was just one of the first brands that used digital printing to increase consumer engagement and boost its brand value. Over the years, other brands have started to follow suit.
With changes in the consumer market, there has also been an increased demand for smaller-sized and convenience packaging that digital printing is uniquely known for. These market drivers show the future growth of digital printing for the packaging sector:
MARKET DRIVER 1: Cost Considerations
For the commercial printing industry, digital printing has been known to eliminate prepress and make-ready costs. These cost reductions can also apply to the packaging sector.
As commercial brands launch more product varieties, including specialized packages that can be considered "limited edition" for promotional events, shorter print runs are slowly becoming the rule rather than the exception.
Also, global brands today are now supplying products to different geographical regions. These brands need packaging provided in multiple languages. The traditional printing process, with its prepress costs, including plate making, mounting, and proofing, is not as cost-effective as digital printing for short runs.
MARKET DRIVER 2: Faster Delivery
Digital package printing provides a faster turnaround time compared to traditional printing processes. It not only eliminates the time-consuming plate making process from traditional printers, but it will also inherently reduce costs.
The digital printing process enables packaging artwork files in many standard formats to be delivered to the machine via the Internet and be printed instantly. Thus, packaging printing job orders that usually take days to finish can now be printed off the press in mere hours.
MARKET DRIVER 3: Customization
Businesses are looking for a more customized version of their products, and digital package printing provides the most cost-effective option.
Digital printing can produce a print press run of one. Each package design can be individualized and customized in some form. Just like Coca-Cola's marketing campaign, digital printing is a good strategy for brands that want to connect with their consumers by adding personalized messages or images in their packaging.
MARKET DRIVER 4: Demand for Sustainable Processes
One of the most significant driving forces in business is the concern for environmental sustainability, and the packaging sector is no exception.
The on-demand component of digital printing can help reduce the environmental impact of the packaging itself. It allows commercial brands and even small-scale businesses to print exactly what they need, when and where they need it. On the contrary, traditional printing tends to encourage wasteful overproduction of packaging materials as orders are typically printed in bulk.
To better understand the advantages of digital package printing, here's a short comparison of digital versus the traditional printing processes:
| | |
| --- | --- |
| Digital Printing | Traditional |
| Can print on-demand from web files | Still use plates or cylinders for image carrier |
| Faster turnaround and reduced time to market | In-house plate making requires longer processes |
| Can print on a variety of substrates | Only some (e.g. flexography and rotogravure) can print on multiple substrates |
| Added capabilities enable printing special corporate or brand colors | Additional print stations can print special colors |
| Cost-effective for shorter and more targeted print runs | Not as suited for short runs due to prepress costs |
| Can print variable data | Cannot print variable data |
Source: Pira International Ltd.
Print smarter and go the digital printing route
Traditional printing processes are no longer cost-effective; they also take up more time and effort to get your printing needs done.
No matter what kind of digital printer you choose for your business, its benefits over traditional and conventional packaging printers can immediately be felt by your firm's bottom-line.
RICOH is a leading provider of world-class commercial industrial printers. Our digital commercial printers like the Pro C7200X Graphic Arts Edition not only provides a more cost-effective solution for your packaging and labeling needs; it's also more efficient and more sustainable.
We'll help you streamline your business by cutting the operating costs of your package printing needs.