Ramp Up 2022 Business Recovery Strategies with Automated Invoice Processing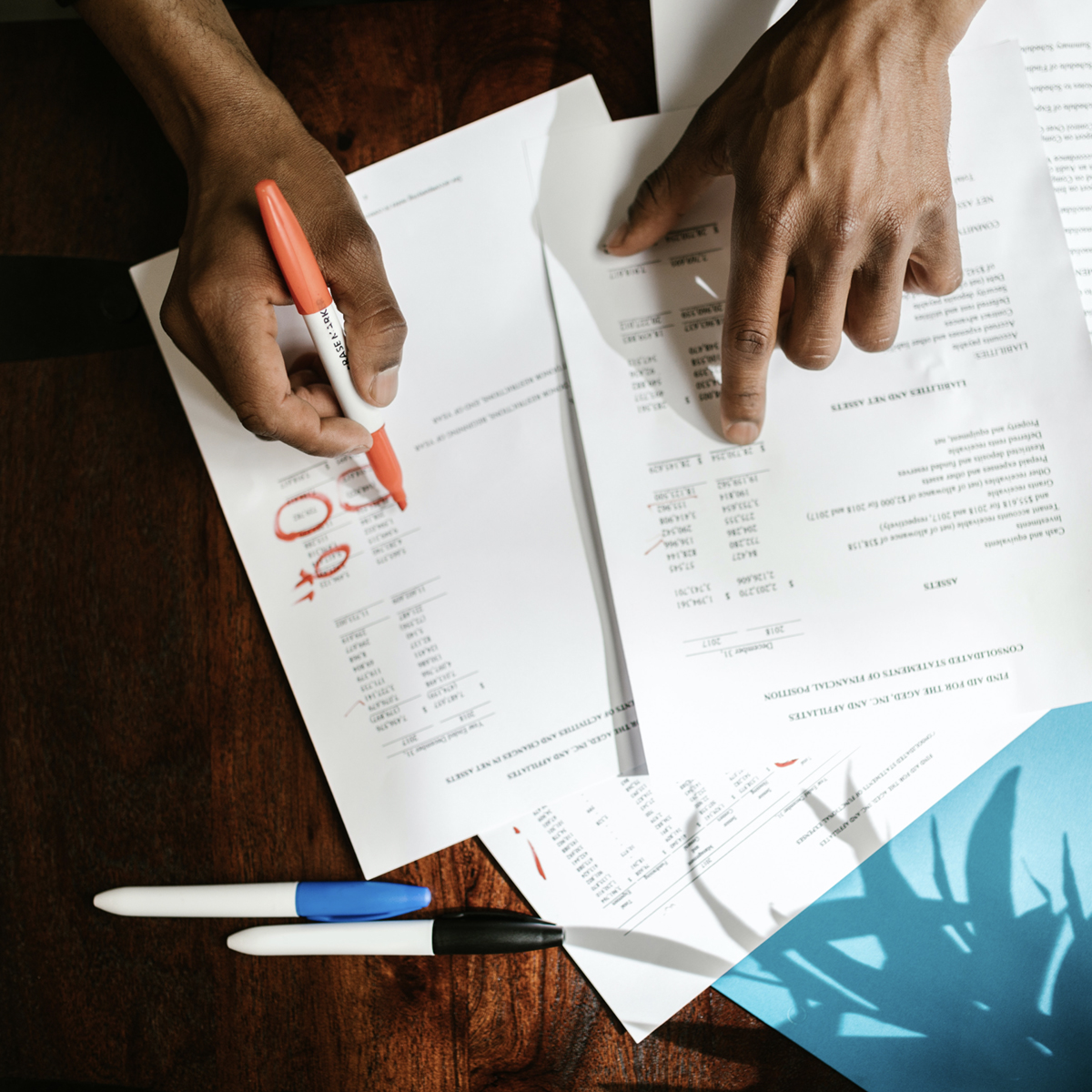 Photo by @rodnaeproductions
Most of the time, businesses are wary of carrying out major changes.
For accounting professionals, change can be daunting. It would mean carrying out processes differently, and the adage "If it ain't broke, don't fix it" mentality comes to mind. At least that was how they would have responded 20 months ago.
Living with the pandemic over the past two years, business professionals were encouraged to think unconventionally to transform challenges into opportunities.
It demonstrated the need to develop short-term solutions to ongoing challenges while planning long-term sustainable strategies.
Organizations have started to realize that investing in human capital and digital transformation is a sound strategy that will help accelerate economic progress, including developing workflows and processes aimed at maximizing efficiency and productivity.
Accounting Professionals and the Post-COVID-19 World
With 2022 just around the corner, it's the ideal time to take advantage of technology and automation rather than continuing to rely on paper checks and manual processing of invoices.
As the effect of the global pandemic continues, organizations are starting to accelerate business recovery. As a result, accounting professionals need to anticipate a continued period of heightened uncertainties for the coming year.
Here are several challenges that accountants and finance professionals are bound to face in 2022:
CHALLENGE 1: Pressures from an uneven economic recovery
Businesses are facing a new reality for the new year. The pandemic tends to breed uneven recovery for businesses. In the context of financial statements and audits for the New Normal, accounting professionals should weigh their judgment and decisions based on the principles of objectivity and professional competence to help support the pandemic recovery. As such, agility is a critical skill set that will help finance professionals in the coming months. They should remain nimble and committed to weather through the uncertainties that organizations are bound to face in 2022.
CHALLENGE 2: Demands for greater technical support and efficiency
In the coming months, members of the finance sector must balance a multitude of unexpected variables that will arise in the wake of challenging financial figures. To avoid additional complications and costs, accountants need the right technology and technical support that will enable them to make sound judgments and decisions. The business environment today has gone through unprecedented changes. As finance professionals, they must remain alert to new information and adopt new technology that will help boost the organization's overall performance.
CHALLENGE 3: Risks from rapid digitalization
In the same way that accountants need to be agile enough to adapt to new technology, they should also be aware of the various risks resulting from rapid and abrupt digital transformation. Accountants and finance professionals need to learn how to identify, evaluate, and address threats to compliance. They must apply a deeper understanding of technology and cybercrime fraud risks to uphold their organization's professional reputation.
CHALLENGE 4: Burnout and mental health issues
Two years into the pandemic, finance professionals tend to work under massive amounts of stress. Organizations need to be mindful of these issues and address them with due care and competence. Consequently, fellow finance professionals and accountants must also be conscious of mental health issues their colleagues could face. A dependable organizational culture with established communication channels will help address the issues where stressors proliferate in the workplace.
CHALLENGE 5: Predisposition to focus on the past and old legacy systems
To welcome 2022 with a renewed mindset, finance professionals need to acquire the necessary skillsets to support digital transformation and automation for their accounting processes. It is imperative that they answer the call to realize a life beyond COVID-19. Efforts to increase opportunities that will streamline the organization's processes need to be considered. If it impedes business recovery, they should be open to evolving for the better and leave old legacy systems behind.
How Automation Can Help for the Post Pandemic Business Recovery
Planning for the future is essential for any business. It's about time companies overhaul their processes and do away with the reliance on paper checks and manual processing of invoices.
In this day and age, these processes are not just time-consuming; it also relies on additional staffing to enter information and manually approve payments.
With most employees working remotely, there's also no mechanism to track these paper invoices since it provides little to no security. Break free from paper and manual data entry with automated invoice processing.
With RICOH's automated solutions, accounting professionals are assured that all invoices are processed accurately, even in times of disruptions and uncertainty.
Here are several benefits of RICOH's automated invoice processing:
BENEFIT 1: It eliminates paper and manual data entry.
There's nothing worse than manually entering data from massive stacks of papers. With RICOH's invoice processing solution, an organization can not only save document storage space, but it can also save time and save the finance department from the old way of doing things with manual legacy systems.
BENEFIT 2: It can automate workflow with exception handling.
RICOH's automated invoice processing solution can establish automatic workflow approvals based on amounts, vendors, or other data. Finance professionals can easily set up a smart digital workflow that will route invoices to key decision-makers. It can also elegantly handle exceptions to ensure that no balls are dropped during the entire process.
BENEFIT 3: It can reclaim early payment discounts.
With RICOH's automated solutions, accounting professionals can process invoices before they're due, catch early payment discounts, avoid late fees, and keep vendors and suppliers satisfied. It can also help the organization build a stronger position for negotiating pricing and other additional discounts to help them save more.
BENEFIT 4: It can dramatically cut audit prep time.
Audits are inevitable in the finance sector. While it can be tedious, they don't have to be a waste of time. RICOH's automated invoice processing can help accounting professionals find digital invoices instantly and deliver them as a pre-organized and secure archive that's only accessible to authorized users.
BENEFIT 5: It saves time which also saves resources.
Organizations that switched to automated invoice processing saved valuable time, money, and resources. RICOH's automated invoice processing will ensure faster movement of accounting operations. It helps minimize delayed payments, late fees, and undue interests. Not to mention the cost savings of printing invoices, thereby saving the company from the additional cost of document storage.
BENEFIT 6: It introduces transparency in the system.
RICOH's automated solutions for invoice processing keep the necessary people in the loop and introduce transparency that will help organizations track the status of their invoices. It can also provide insights and data to help organizations make more informed financial decisions.
Automated Invoice Processing FAQs
FAQ 1: What exactly does RICOH's solution for invoice processing do?
In a nutshell, RICOH's invoice processing solution is used by accounts payable departments and by invoice approvers to automate the accounts payable process, with a focus on these four key steps:
Capturing invoices from a scanner, MFP, email, or drag-n-drop from desktop
Validating invoices based on your defined business processes and rules
Reviewing invoices, GL coding, and approval process
Approving invoices by your organization's stakeholders from any device at any time
FAQ 2: How are AP invoices captured in RICOH's invoice processing solution?
Invoices are quickly and easily captured by RICOH from a network-connected scanner, multifunctional printer (MFP), directly from your email, or drag-n-drop from a desktop. RICOH's invoice processing solution can capture invoices from different types of sources (e.g., PDF, TIFF, JPEG, and other graphical formats, including text-based formats such as email).
FAQ 3: How are AP invoices validated?
RICOH has an intelligent indexing machine-learning technology that automatically captures the predefined data fields from an invoice required for processing (including Vendor Name, ID, Invoice Number, Sub-Total, Tax, Freight, and Total Amount). These captured data fields can be customized based on your organization. With a library of over five million documents from various vendors worldwide, RICOH's automated invoice processing solution recognizes over 80% of all invoices correctly — typically in less than a minute.
FAQ 4: How are AP invoices assigned and approved?
RICOH's automated solution will start a workflow to notify the assigned approvers who will see the pending invoice in their task list. The task's due date will align with the due date of the invoice; if a task is not completed in time, the automated solution forwards the task to a substitute delegated approver. RICOH's invoice processing solution stores every user's authorization level and approval limits in addition to the user's delegated approver and the user's manager.
FAQ 5: Can data be exported for posting to an accounting system?
Yes. RICOH's automated workflow collects transactional data throughout the process. Once invoice processing is completed, the data is available for download to be consumed by your organization's accounting system.
FAQ 6: How can it help with audit preparation?
RICOH's invoice processing solution is a great tool to help organizations prepare financial documents and respond to audits efficiently and completely. All invoices are searchable in a few clicks and easy for auditors to use and findable by vendors, amounts, dates, or whatever other data is needed. And if you have integrated it with your financial application, invoices can be accessed directly from there as well.
FAQ 7: Can RICOH's invoice processing solution integrate with other systems?
Yes. Integration is possible if your organization uses SAGE, QuickBooks, or other financial software. RICOH's invoice processing solution has successfully integrated with over 500 unique applications across 12,000 customers in 90 countries. We offer robust integration methodologies, from point-and-click simple to deep API-based integration. There are also dedicated connectors for SAP, Outlook, and more.
Accelerate your company's digital transformation this 2022 and transform your accounting process with automated invoice processing solutions from RICOH.
Your organization can now break free from paper and manual data entry. RICOH's automated invoice processing solution completely automates all your invoice processes, from data capture to approval to generating a booking record for importing directly to your accounting system.
Contact us to learn more about this automated solution.