Waste Toner Bottles Take-Back Program
Ricoh Global has been engaged in various environmental conservation activities around the world. Its effort being recognized in various communities as one of the global companies who promote a sustainable environmental management corresponds to its continuous growth.
Ricoh not only develops environmental friendly products but also aims to reduce the environmental impacts of our products and services through conservation of biodiversity, GHG emission reduction, resource conservation programs, waste recycling and pollution prevention throughout its business sites.
As our business partner, you can help this advocacy by simply keeping used toner bottles and cartridges, and return them to us.
For Waste Toner Bottle Collection, Please Follow the Process Below:
For Metro Manila Area
Including nearby provinces of Pampanga, Bulacan, Calabarzon, Camanava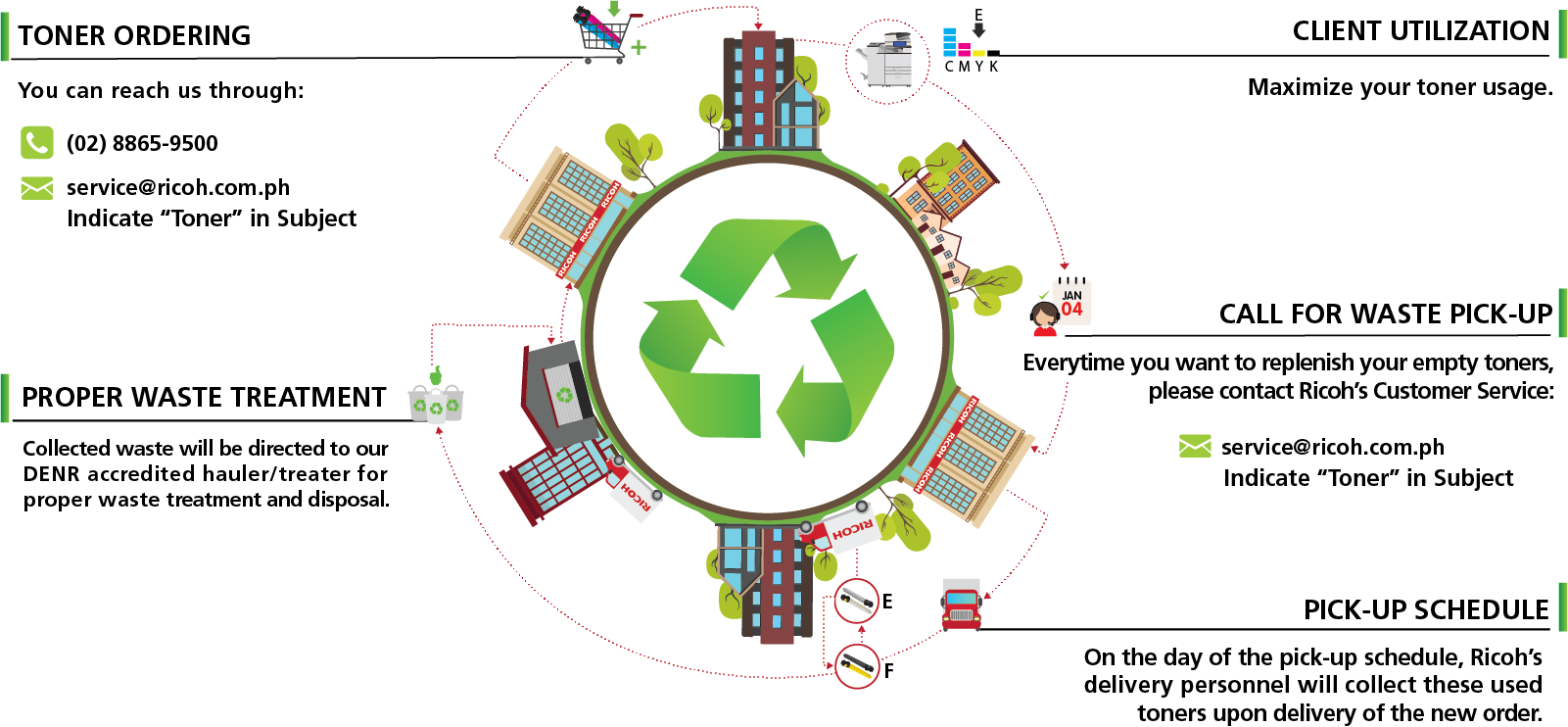 For clients with Standby Customer

Engineer

For Walk-in Clients

It will be the Standby Customer Engineer's responsibility to monitor the waste at the client's site and email Ricoh team to schedule waste pull-out and prepare all the required documents for release.

Frequency of pull-out is preferably monthly to avoid bulk storage at the client area.

PHP 150 Discount from total invoice amount of new replacement toners if client brings their own empty toner bottles to RPH office.
Thank you for your cooperation and for continuously patronizing our products and services. Should you need further clarifications with this program, please get in touch with us, and we would be happy to assist you.
Remember, our simple actions can make a world of difference.