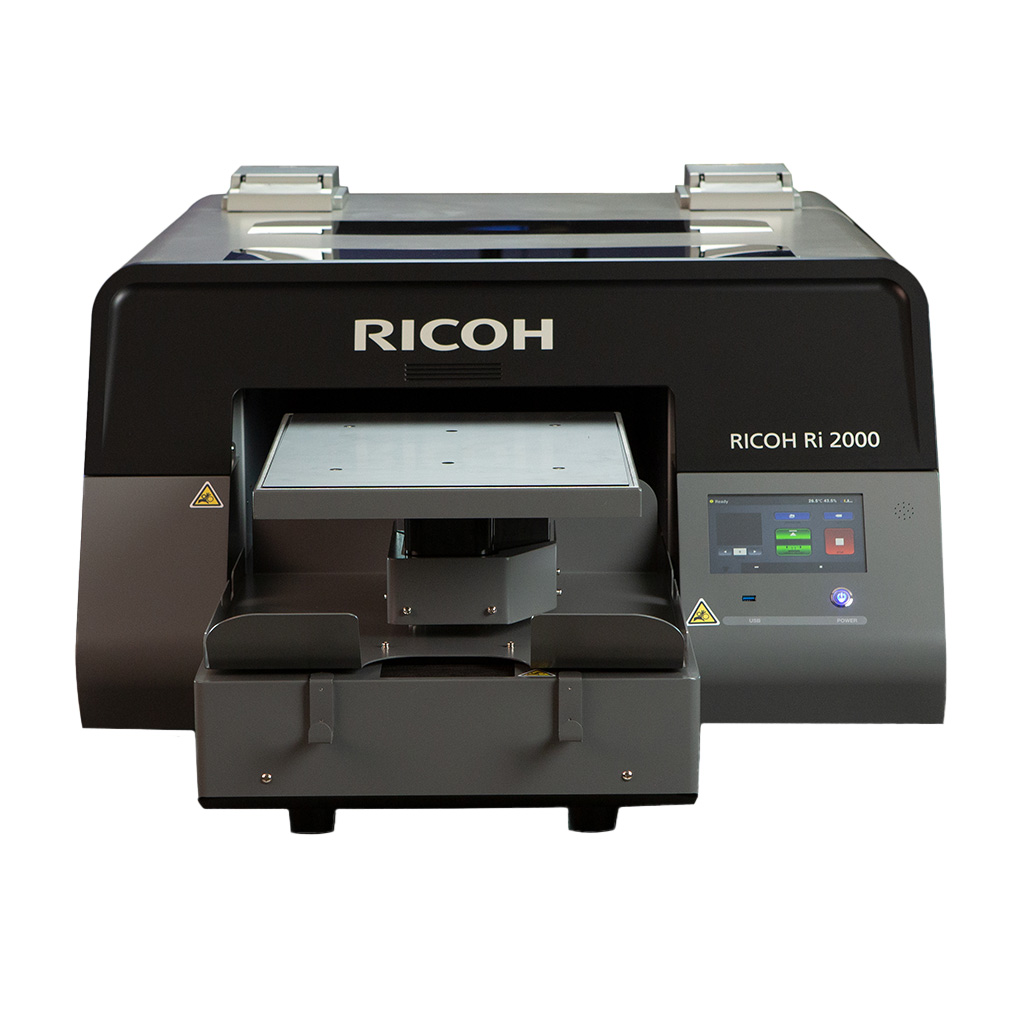 Back
RICOH Ri 2000
Direct to Garment printer
25 seconds Maximum Speed Mode printing
ColorGATE Production Server sofware
Supports white ink
Optional platens
Expand the scope of your printing business overnight
The RICOH Ri 2000 Direct-to-Garment Printer delivers uncompromisingly high performance, innovative features and unrivalled value when printing on a wide variety of garment products.
Boost customer numbers with more printing choices
With Ri 2000, it has never been easier to print a one-of-a-kind T-shirt or bag for your customers to take away immediately. Whether you have just started in the printing business or are a seasoned print provider, you can instantly expand your scope of services by printing on a wide variety of long-lasting products.
High-speed, user-friendly printing
The Ri 2000 is so easy to use and offers exceptionally fast print speeds for greater productivity. It's two-carriage operation ensures quality prints on garments without limitations on half tones, and it's so easy to maintain thanks to its automatic print head nozzle cleaning.
Print continuously on a single pass
The dual carriage enables continuous print on a white layer in a single pass.
Achieve colour consistency every time
Ri 2000 automates production workflows and creates white layers for printing on dark garments with CG Rip.
Automate the monitoring of supplies and conditions
Ri 2000 continuously monitors ink supply, temperature and humidity levels so you don't have to.
Eliminate manual cleaning of print head nozzles
The innovative automated head cleaning jig saves time and effort by eliminating the need to manually maintain print head nozzles.