RPH holds company kick off to commence new fiscal year
After three years of exclusively virtual events, Ricoh Philippines (RPH) recently gathered its employees for a face-to-face company kick-off meeting, signifying a positive step towards a post-pandemic future.
The event, which was met with tremendous enthusiasm from all employees, took place at the captivating Fernwood Gardens venue in Quezon City, adorned with lush greenery and trees, symbolising the company's continuous growth despite the challenges faced during the global health crisis.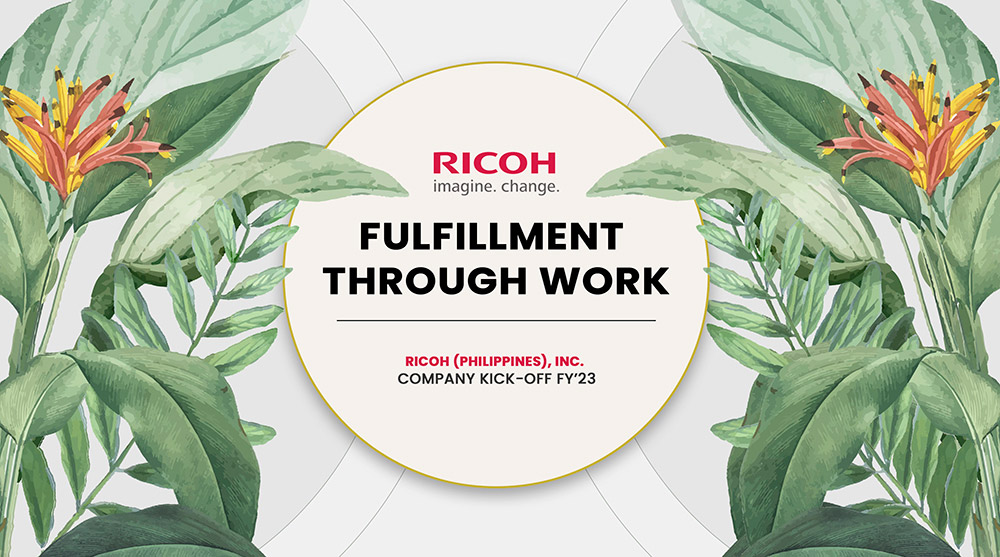 Message from the top
Themed "Fulfillment Through Work," the event aimed to evoke a sense of accomplishment and personal development among all RPH employees. Ricoh's mission is to enable individuals to work smarter, and by providing fulfillment through work, RPH is striving to enhance the quality of life for their workforce.
The event commenced with a special video message from Kei Uesugi, Managing Director for Ricoh APAC & LA. In his address, Kei highlighted the key strategies for the region—"Re-focus On the Basics" and "Create the Future."
The former emphasises a renewed commitment to the Ricoh Way, with its founding principles encapsulated in the "Spirit of Three Loves" – love your work, love your country, and love for your neighbour. The latter strategy aims to foster fulfillment through work and transform Ricoh into the workplace of the future.
President's address
During the kick-off event, Eric Sulit, President and CEO of RPH, along with other members of the Executive Committee, presented the key directions and strategies for the company.
Eric emphasised the significance of re-focusing on the basics as a means to create a brighter future for RPH.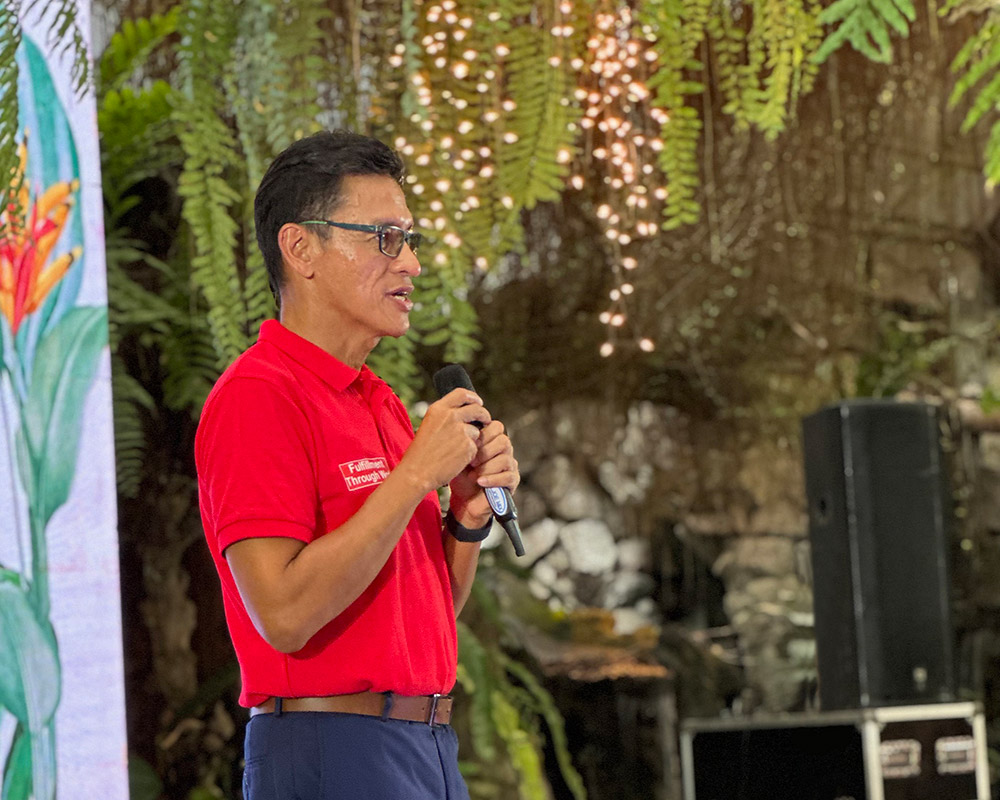 Eric Sulit, President and CEO of RPH, delivering his keynote address.
As the company transitions into a digital services provider, RPH believes that reinforcing the fundamental principles and foundations, investing in employee development, and implementing internal projects like process automation and enhanced teamwork across departments will enable them to deliver exceptional experiences to their customers.
A great place to work
RPH places great importance on cultivating a great workplace for its employees. The company actively conducts various programs and initiatives to ensure that employees feel valued and play a vital role in the company's success.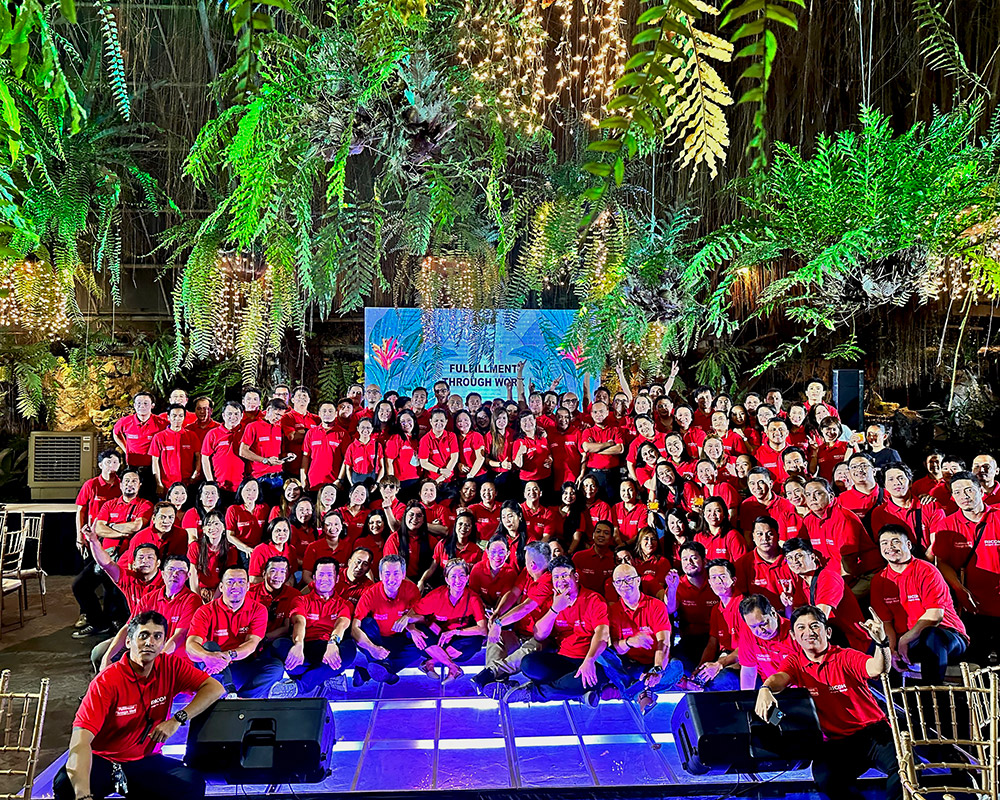 RPH employees gathered in a captivating garden setup for their first face-to-face company kick-off in three years.
The kick-off event showcased several noteworthy presentations, including:
Introduction and welcome greeting for new employees—the company extended a warm welcome to all new employees, setting the tone for their journey with RPH.
Employee promotions—recognising employees who demonstrated exceptional performance, surpassed expectations, and overcame obstacles during the previous fiscal year.
Sales Performance Awards—acknowledgments of FY22 sales achievers for their outstanding contributions to the company's success.
Special Awards—commending employees who initiated projects aimed at improving processes, procedures, and the utilisation of up-to-date tools and systems, ultimately enhancing employee productivity.
Service Awards—celebrating the loyalty and dedication of employees who have been with the company for 10, 15, and 20 years, highlighting their remarkable commitment to Ricoh.
The event concluded on a high note, leaving employees rejuvenated and looking forward to a bright future for RPH. It demonstrated the company's resilience and commitment to its employees, setting a positive course for continued growth and success in the years to come.