The Future of Hybrid Work: Meeting the Hybrid Workspace Printing Needs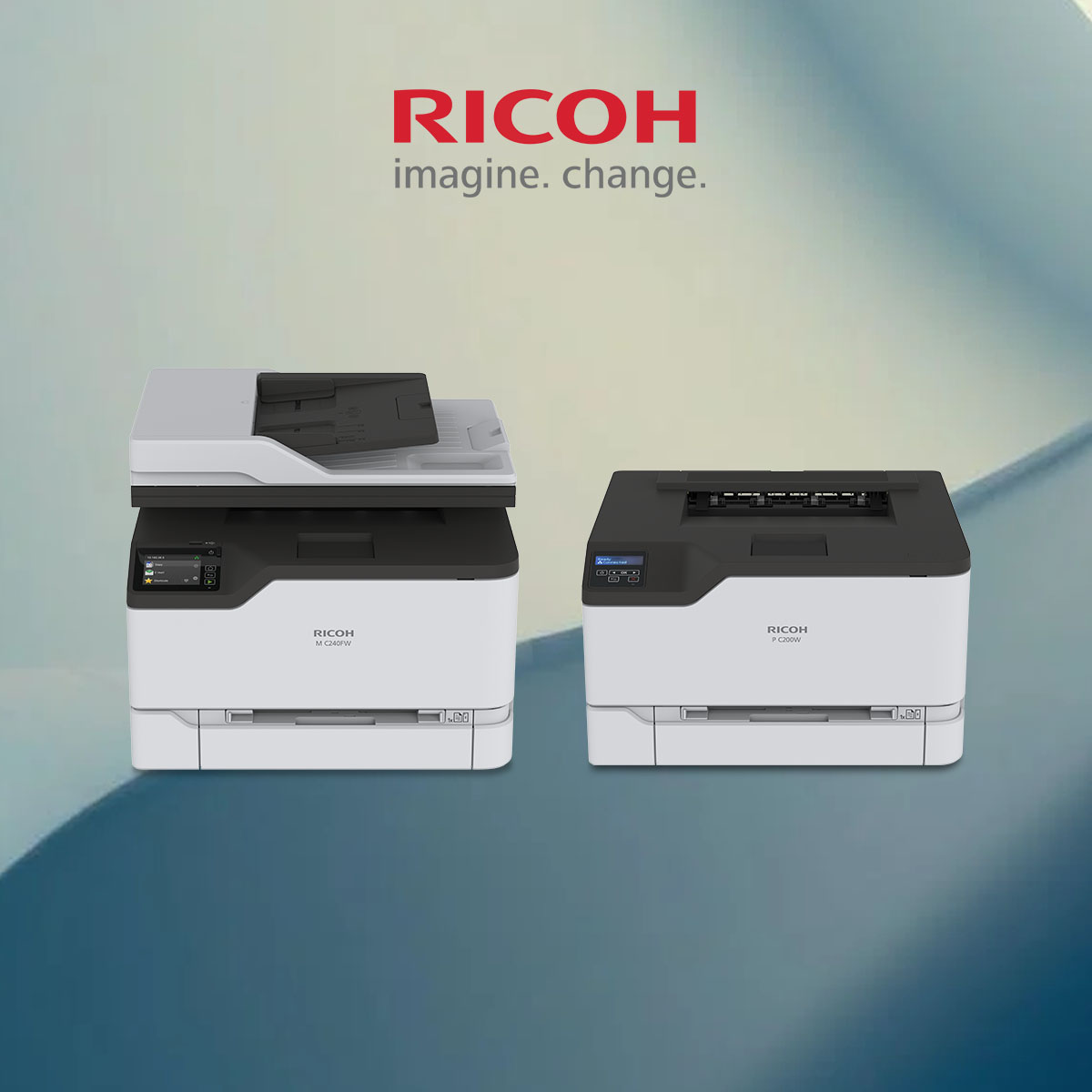 Over the past two years, the way we work has been rapidly changing. Besides the workforce, the workplace must also keep up with the changing times.
With the arrival of the hybrid work era, companies are providing more workplace flexibility and agility to respond to the constantly changing workplace environments.
It also allows organizations to continue business operations despite various economic and social disruptions.
In the long run, hybrid workspaces are the ideal setup that provides resilience and scalability in the changing economic climate. It also improves employee experience to offer better work-life balance, reduced commuting times, and the opportunity to live away from congested city hubs.
While some companies have been forced to adopt a hybrid work strategy out of necessity due to the pandemic, there is an excellent opportunity today to make it sustainable and future-proof while enabling rapid scalability of the company's workforce.
One of the critical factors in the success of the hybrid work era is digital transformation.
Companies need a strategic approach that will enable a sustainable hybrid work environment with the help of various technology and services that can compound productivity, connectivity, and security.
Steps to Implement a Successful Hybrid Work Strategy
Step 1: Provide employees with the tools they need.
A hybrid workforce greatly relies on digital solutions and processes to function effectively. Therefore, companies need to align the hybrid workplace initiatives alongside their digital transformation strategies to ensure that one will efficiently support the other. The first step is ensuring that the hybrid workforce has the right tools and equipment to work in any location. Here are two of the most critical equipment that an employee needs to function in a hybrid work setup:
Computers
It's more cost-effective for the hybrid workforce to use a laptop than a desktop computer. Since portability is an essential factor, a laptop's flexibility will improve the hybrid work experience.
Printers
Printers will play a huge role in the hybrid work era. Companies need to choose a printer that provides the right features and capabilities to support the hybrid work environment. RICOH's P C200W Color Printer and M C240FW Multifunction Printer offer the perfect blend of security, functionality, cost-effectiveness, and scalability for the hybrid workforce. Whether employees are working remotely or in the office, there is no reason why productivity should suffer with RICOH's super-productive and compact printers. It's easy to use and allows hybrid workers to print anytime and anywhere.
Step 2: Connect employees with digital technologies.
Before 2020, the traditional workplace environment will typically enable employee collaboration in a centralized office. The challenge with the hybrid workplace is to allow seamless and effective collaboration for employees that work from multiple locations. Here are the essential tools needed to connect with the hybrid workforce:
Communication tools
Communication in the hybrid work setup is essential. Organizations need to invest in the right communication tools to support various types of communication and enable best practices across the hybrid workforce. This could be achieved using multiple tools such as video conferencing and messaging apps, project management software, and other integrated communication tools that support various collaboration methods.
Document Management Systems
While RICOH's M C240FW Multifunction Printer allows hybrid workers to easily print, scan, copy, and fax documents at home or in the office, it's actually just one small part of the bigger picture. Companies also need an effective document management system (DMS) that will aid hybrid workers in accessing and sharing digital documents. RICOH's DMS has a system that fits the existing IT ecosystem of an organization with zero compromises on features, capabilities, and user experience.
Step 3: Institutionalize hybrid work processes.
Once the organization has the right system and infrastructure in place, it will all boil down to how all stakeholders can seamlessly adapt the right platforms and services to ensure that the hybrid work environment operates without a hitch. This can be done by:
Training employees properly
Upskilling employees is one of the first steps in making hybrid work sustainable for the long term. By training staff with the right tools and core skills needed to build an effective hybrid workforce, employees will be able to respond effectively to the fast-paced business environment today and tomorrow.
Streamlining processes
By institutionalizing organizational best practices in the hybrid work era, employees can easily use the right tools that will help streamline work processes. Consequently, organizations must constantly review these processes to correctly identify other work areas that can be streamlined and help avoid bottlenecks.
RICOH's Essential Printer Features for the Hybrid Work Environment
FEATURE 1: Compact, ideal for small spaces
RICOH's P C200W and M C240FW printers are small, compact, and lightweight. They are the ideal device for the home office since it doesn't take up too much space. Organizations can boost employee productivity with improved workflows while working remotely, and with print speeds of up to 24 pages per minute, it also saves time.
FEATURE 2: Easy to set up and use
Setting up a RICOH printer is simple thanks to its set-up wizard. Any employee can easily start using a printer out of the box. The paper and delivery trays accessible from the front of the machine are so convenient to use, and the color touchscreen operation panel on RICOH's multifunction M C240FW printer makes it super easy to operate. Moreover, RICOH's P C200W color printer can easily be positioned on a shelf or in a cupboard to save even more space in the home office.
FEATURE 3: Stress-free office network connectivity
With WiFi connectivity and mobile printing as standard, both RICOH's P C200W and M C240FW printers provide much of the functionality and productivity needed in a more compact form factor. Functionalities such as AirPrint and Mopria apps for Apple and Android smart devices for easy remote print management work well with these printers.
FEATURE 4: Easy to replace cartridges
Working from home, hybrid workers need a printer that is hassle-free and easy to maintain. RICOH's P C200W and M C240FW printers feature AIO all-in-one print cartridges, which are easy to replace without the need to call in technical support, thanks to their front-access design.
Printer Buyer Guide FAQs
FAQ 1: What's the difference between an inkjet and a laser printer?
Inkjet printers typically use ink, while laser printers use toner powder. In general, both printers are great for everyday printing needs. However, laser printers are known to be more durable and economical in the long term.
FAQ 2: Do I need a printer for the hybrid work setup?
Now that hybrid work is steadily becoming the norm, investing in a printer for the home office can be a smart move. Here's a checklist to help you narrow down the type of printer you may need for the home office:
How much and how often do you print in my home office?
What is the quality of printouts do you need?
How much has to be in color? ● Do you print photographs to keep at home?
Do you need to print on A3 or other non-standard sizes of paper?
Do you need your printer to have multifunction such as a scanner and photocopier?
How many devices (PCs, tablets, smartphones) do you need to print from?
Do you want to print directly from a phone or camera without using a computer?
If your answer is yes to more than three of these questions, then it's probably a good idea to start looking for a home office printer that will suit your printing needs.
FAQ 3: Will my printer work across all my hybrid work devices?
The most straightforward printers at home will usually connect to a computer via a USB port. However, suppose you really want to experience complete convenience and mobility in your home office. In that case, your printer needs to be able to connect to a wide variety of smart devices. Like RICOH's P C200W and M C240FW printers, smart connectivity that lets you print on the go with no printer drivers will be useful for the home office. Hybrid workers usually own different smartphone brands. Organizations should also ensure that multiple types of mobile device printing are supported, such as Apple AirPrint and Mopria mobile printing.
FAQ 4: What types of documents do I need to print?
Will I need a color printer? More than just printing text documents, printers nowadays can produce high-quality, impressive color documents and crisp black and white text. To find the right printer for the hybrid work era, organizations should start asking these questions: What type of documents do my employees need to print? Do they need to print in both color or black and white?
Enable printing technology that drives the hybrid work era
As businesses work on institutionalizing the hybrid work setup, one thing remains clear – flexible work arrangements are here to stay. Make the smart choice and consider investing in laser printers for your hybrid employees.
Maximize your printer's costs and usage at home with Ricoh's laser printers. Providing high quality color printing with a low fuzz and compact size, Ricoh provides industry-leading laser printers for hybrid employees.
Check out RICOH's P C200W and M C240FW to learn more or Contact Us.