The changing world of garment printing: Is there more?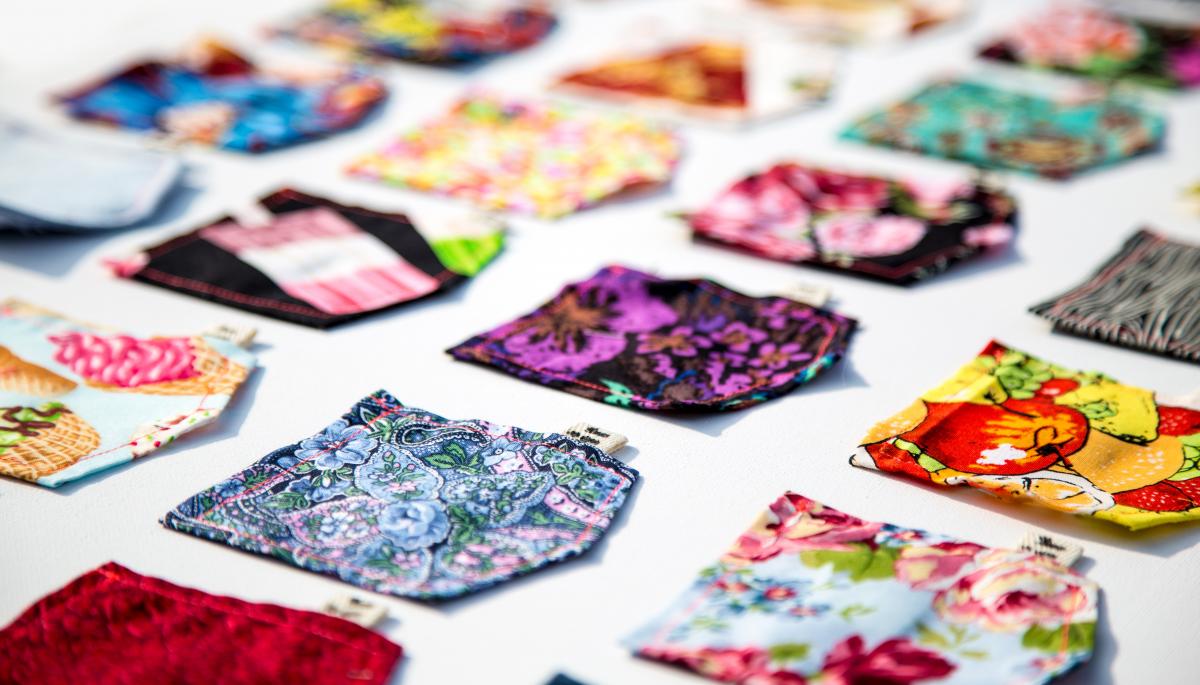 Photo by Hermes Rivera on Unsplash
Digital textile printing is expected to grow at an annual average of 12.3% from 2016 to 2021, according to the recent data from Smithers Pira. Considered as one of the most exciting opportunities in the textile industry, the method of printing has indeed made clothing production an easy breezy.
Zooming in to the rapidly changing world of the garment industry, the type of consumers who avail products of digital printing have also evolved and are demanding for more. Customers show much want for greater variety in color and design while more and more producers want a quicker turnaround in production time.
The garment industry, in its relentless efforts to keep up with production demands and fashion design innovations, decided to keep up through mass customization.
The method has gained more popularity through the years. While it is not a simple series of processes, it is a "new theory of production that specializes in short runs in which customers dictate exactly what they want", says Tippett.
Its additional focus on customer satisfaction is shown in how it tries to produce unlimited design while using multiple colorways.
Keeping Up with the Demand
Textiles and clothing have always played a major role in many cultures and a variety of purposes. The present generation has been an audience to many styles and fashion icons, with clothes ranging from the custom-made to ready-to-wear apparel.
The increase in demand brought about by a rapid and lucrative expansion of the textile market is also being powered by other factors such as technological innovations and rapidly-changing end-user demands.
The diversity of designs and options have been increasingly making several industries elaborately fast-paced, which keenly make use not only of the large variety of fabrics but also of the textile printing possibilities.
With new options more available today, more companies have begun looking into different processes and have started to invest into the technology, especially when the shift to digital printing does not require a sudden and surprising paradigm shift.
Why Go Digital?
The changes and rapid increase in demand has led garment creators to offer mass customization through digital printing – an effective method of redefining a new workflow and textile design model.
Even when it may offer many benefits to its stakeholders, large textile printers can offer this option without straying away from their original line of business.
"Old family textile printing businesses have been purchased and are being incorporated into these larger businesses combining expertise inks and machines," says Dr. Justin Hayward, author of the Smiths Pira report on The Future of Digital Textile Printing to 2021.
Digital printing acts both as a sampling and production tool, says Tippett. In sampling, the process gives immediate results, utmost flexibility in design, and saves money and time.
In production, they are able to accept short print runs and one-time orders, offering cheaper and unique products as they expand the market. Ricoh does exactly this with the several varieties of production printers, in store!
Results come faster as digital works allow a quicker turnaround. This is particularly helpful as speedy deliveries are being preferred by most of the fashion industry. Overall, producers find that digital printing saves time and money and offers the freedom of unlimited design.
New Garment Printing Technologies to Take Over
While the growth of the textile industry has been relatively slow since the 1960s, there is a rapid and lucrative market expansion going on.
The past has proven that original graphics printers were not successful in providing the needs of the industry. Even so, most important stakeholders in the industry who have successfully experimented with digital printing may have little to zero experience with traditional printing.
Through the use of many channels and media, as well as retail organizations, organizations aim to differentiate their products not just to garments but also to all products which require fabric applications – carpets, beddings, and wall covers, among others.
The Artik Toronto, a Canadian printshop established in 1985, has crafted a list of new and emerging technologies that are expected to highly impact and the garment printing industry, especially now that processes have become digital.
Here is a short summary of the innovations they identify to be change-makers in the garment scene:
Direct to Garment or DTG
DTG uses a modified printer with special ink that allows direct printing on the fabric.This method allows the creation of realistic prints using more color while taking up less time and covering less expenses.
Sublimation Technology
Similar to DTG, this method also allows full color printing especially on white and 100% polyester garments. It requires little to no setup for printing and can work hand-in-hand with other digital technologies such as UPF sun-protection and wicking/moisture control.
Brand new colors
DTG uses a modified printer with special ink that allows direct printing on the fabric.This method allows the creation of realistic prints using more color while taking up less time and covering less expenses.
Special wicking materials
Wicking material is able to pull moisture from the skin and are often referred to as "breathable" clothing. These kinds of clothing help users keep dry and comfortable even in extreme-weather cases or even in intense athletic situations.
Antimicrobial fabrics
As its name implies, such fabrics are antimicrobial and was originally only available for the medical field – hospital bed sheets and drapes – as they use special chemicals to prevent the growth of microbes and microorganisms. These are now also being used in activewear lines, particularly for cycling and yoga!
Continuously improved synthetics
Just like all things, fabrics are now being produced in laboratories, too. Light-reflecting and water-proof clothing are at present being dubbed "smart garments" mainly because of their functionality not only for athletes but for people with disabilities, too.
Cooling yarns and programmable fibers
Programming and fibers? Yes, for 3D printing! Under this technology, fabrics and textiles can change color, be able to transfer messages and data, and even heal or repair itself from tears!
The Future Is Digital
The upcoming years must be a pivotal time for the garment industry. This is especially when no one could ever predict when printers would be regarded with much importance – more than how it is being regarded now.
Entrepreneurs are now seeing how digital printing can offer more cost-effective schemes, more space for maneuvering in terms of designs, and how it serves as a driver and vehicle for more creative ideas in the industry.
In providing more options for garment printing, Ricoh has recently unveiled its new high-quality printers through Anajet, a Ricoh company. They have released the RICOH Ri 3000 for those who want to begin a DTG business, which subtly followed the RICOH Ri 100 for those who want to print but have no knowledge of the process.
References:
Ricoh Philippines. (n.d.). Production printing. Retrieved from https://www.ricoh.com.ph/products/commercial-industrial-printers/industrial-inkjet
Ricoh USA. (n.d.). AnaJet, a Ricoh company, reveals its newest high-quality Direct-to-Garment printer. Retrieved from https://www.ricoh-usa.com/
Ricoh USA. (n.d.). Ricoh unveils newest Direct-to-Garment printer to help businesses thrive in today's digital, on-demand world. Retrieved from https://www.ricoh-usa.com/
Smithers Pira. (2016). Growth for digital textile print market. Retrieved from https://www.smithers.com/services/market-reports/web-archive/the-future-of-digital-textile-printing-to-2023
Tippett, B. G. (2001). The future of textile printing...will be digital. Paper presented at International Conference on Digital Production Printing and Industrial Applications , Orangeburg, New York, USA. Retrieved from
http://www.imaging.org/site/PDFS/Papers/2001/DPP-0-252/4749.pdf