Six truths on the sustainability of DTG printing
Clothing has been one of the main culprits in harming the environment. Can DTG be a sustainable solution?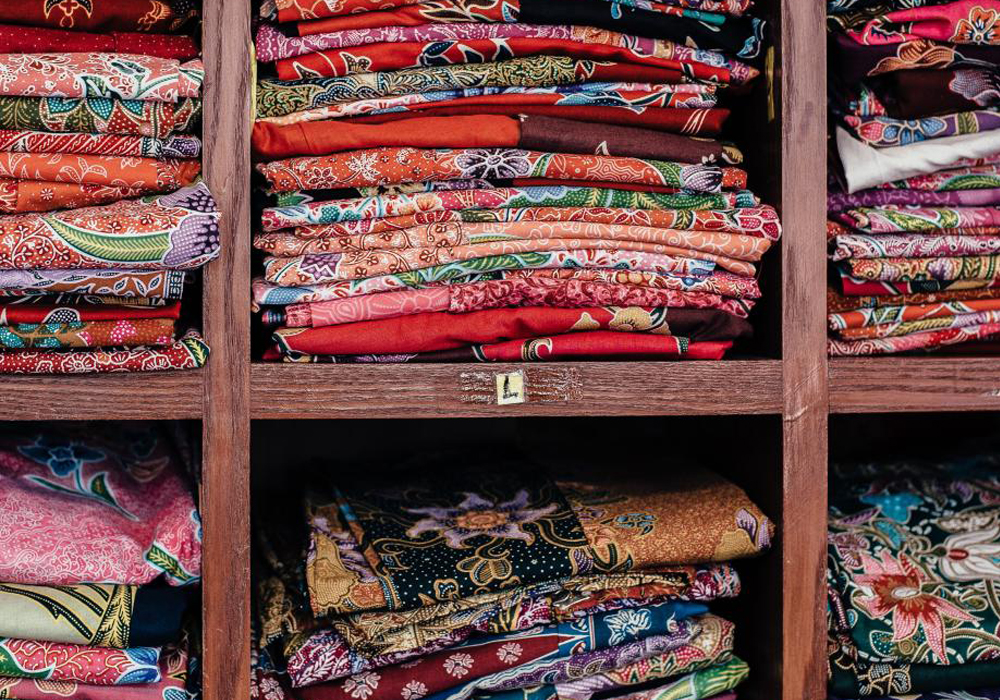 Photo by Annie Spratt on Unsplash
There is a rising demand for textiles to be produced through eco-friendly processes which follow the environmental requirements for the entire textile industry, marking an entry to having more sustainable approaches towards the production of clothing.
Wondering where our clothes truly come from is a rarely raised question and is often taken for granted. In this generation, the multi-trillion-dollar apparel industry has constantly been accepted as a given since clothes are made quickly at a very low cost.
This particular level of disinterest in knowing the lifecycle of the clothes we wear has led some to call fashion both an "environmental and social emergency." Ultimately, we should be aiming for the production of clothes and accessories without damaging the environment.
"We need to rethink our fast-fashion habit—we can't continue to make clothes that do not consider our environment," says the UN Environment in their 2018 blog post.
Declining costs, rising wastes
DTG is quickly becoming the most convenient methods of garment production, especially for those who are just entering the industry. But what exactly is direct-to-garment printing?
The pressure to reduce costs and production time is linked to the adverse environmental impacts and low quality of working conditions – long hours of work, low pay, and at worst, modern forms of slavery and child labor.
According to the Ellen McArthur Foundation, one garbage truck of textiles is wasted every second. The Copenhagen Fashion Summit has also reported that around 92 million tons of waste related to fashion is being dumped in landfills each year.
The fashion and apparel industry is also the second largest consumer of water as it produces 20% of wastewater. The UN ECE says they also produce more greenhouse gas emissions than aerial and maritime transport combined.
In a 2015 Forbes article, the industry is also considered the largest polluter in the world next to oil, and this is because it accounts for 10% of the global carbon emissions. In the same report, around 70 million oil barrels are used to produce the world's polyester fiber.
Annually, around 150 billion garments are produced globally, while each American disposes of approximately 70 pounds of clothing every year. The material which clothing is made of takes more than 200 years to decompose.
The constant demand for something new leads to more textile wastes, as can be traced to the lifecycle of the clothing we all have. It is also not new knowledge on how retailers increase demand through effective marketing strategies, including how they can create new trends that people most often follow.
According to the Australian University of Queensland, we are consuming around 80 billion new pieces of clothing. That is 400% more than the planet's textile use two decades ago.
With busy lifestyles, the loss of sewing and mending skills over time, and less motivation to repair worn-out garments, clothing is seen to be 'disposable' unlike how it was valued before.
Is Direct-to-Garment printing sustainable?
Textile dyeing is the second largest polluter of clean water globally. Wastes from textile production are unintended results of fast fashion, especially now that people change their wardrobes more often to follow the current trend.
However, not every new technology brings terrible effects on the environment. DTG or Direct-to-Garment printing, "a method of digitally printing an image onto cotton textiles," is eco-friendlier.
"It is clear that the fashion industry needs to change gears. It needs to become environmentally sound and support a social transformation towards decent and healthy jobs," said Ms. Olga Algayerova, Executive Secretary of the UN Economic Commission for Europe.
The DTG printing method, while producing the same kind of output, uses more sustainable products, allowing the shift to sounder and more eco-friendly processes. Here are six reasons why DTG printing can be a sustainable solution.
DTG printing machines use water-based inks
Printing processes are mechanical and chemical systems acting in unison. While existing to be a straightforward process, DTG printing uses water-based biodegradable ink that is easy to clean with water.

What makes it better than other types of ink are how it is free of plastics like polyvinyl chloride (PVC) which contain dangerous chemical additives considered to be toxic, and which can evaporate into the air over time.

It uses less water
As DTG printing uses a printer that applies the ink to the shirts directly, it uses inkjet technology and less water, unlike screen printing which requires some washing on for the person who does the printing, as well as on the screens and other materials used.

Because of the direct inkjet printing, it produces less waste and less water, unlike other plastisol-based printers. This oil-based ink requires a variety of chemicals for cleaning up and is not as sustainable and eco-friendly because of the potentially hazardous wastes it creates.

The machines are eco-friendly
DTG is a form of digital printing technology, and some companies who create the tools for DTG printing support sustainable practices such as water conservation.

The all-new Ricoh Ri 100 printer, for example, uses digital technology which allows high-quality printing without using water. Instead of dyeing, it promotes another option for mass-producing clothes aside from all the options already offered by the textile industry.

Garments are made under fair human conditions
Garment printers are not hard to operate, and maybe the only human safety issue that could come up with DTG printing is on how the cotton shirts are produced, and the actual working terms to be set by the owners of start-ups.

Other than that, the materials to be used and the whole process of DTG printing per se do not involve unfair terms for its operators and users. More than anything, it presents an opportunity for both consumers and producers to make better choices.

DTG printing does not harm animals
As well, the creation of DTG printers and inks it uses does not harm animals. The printing process is not only for cotton shirts, too. Many companies and designers are already using them for custom printing on fabric, wood, and canvas.

What they all have in common, aside from the usage of water-based inks, is that they all do not involve harming animals. The textiles to be printed on, however, should be carefully chosen by producers such that there will be less harm committed to the environment.

The prints it produces are consistent
Not many things are constant, but when it comes to producing clothes with similar top-notch qualities, they are most likely to be made identical.

While screen printing can be consistent, it faces more chances of not creating identical prints as they are done manually. Its process has many variables which all make various differences in print.

Because DTG uses a digital file and prints directly from the computer, it produces consistent prints without having to worry about other variables
Can clothing become more sustainable?
The challenges that come along with the rise of fast fashion could be countered with serious and sustainable efforts as the impacts extend to the social and economic aspects of human life.
The rise of fast fashion amongst all of us has made it one of the biggest industries in the world – comprising 2% of the global Gross Domestic Product (GDP). At present, we only have a few initiatives that reach local communities.
Companies are already initiating acts on how they can improve their environmental, social, and labor impacts. Zady CEO and co-founder Maxine Bedat say, "The clothing we choose to wear every day has an enormous impact on the planet and its people. Our clothing can either continue to be a major part of the problem, or it can be an enormous part of getting our planet on track. The choice is ultimately ours."
It is not only the companies, therefore, who can play significant roles in making sustainable fashion choices. Consumers nowadays need to actively choose their garments based on the materials used, and generally how the brand helps achieve sustainability goals.
Can we use clothes more sustainably?
Yes! Aside from choosing to make purchases from responsible sellers, you may also take on steps to help you become more responsible and help save our planet, as a consumer and one step at a time.
Educate yourself and research on eco-friendly materials
Knowing more and learning about sustainable practices is, especially when you want to buy less but better. One innovative way is by having a capsule wardrobe where you can keep a minimalist collection of clothes and accessories that could complete your look for any day.

This may seem like a cumbersome task for those who are used to having bigger closets, but this also does not mean that you have to give up all of your clothes at once to replace them with new ones from sustainable brands. That would only create more wastes.

Instead, just make sure that the rest of your wardrobe will be coming from responsible sources.

Recycle or repurpose your old clothing
With DTG printing, this is very easy to do. Because of the high-speed and efficient technology used in this printing method, anyone can do it even in their own home. Old cotton shirts could easily be renewed with new prints, marking the beginning of your journey to doing minimum waste fashion.

Think about quality over quantity
Ethical clothing could be identified easily, especially nowadays, when there are many lines offering quality garments. While some may seem more expensive for you, consider that they are most likely to last longer.

As it goes, many sustainable fashion practitioners always say, "shop less and shop better." Aside from decreasing wastes from clothes, one may also choose to buy higher-quality clothes.

Swap your clothes!
Aside from all of the things mentioned above, one way to being sustainable is still swapping your clothes. In organizing a clothing swap, you can be flexible in so many ways, especially in crafting the rules and choosing whom to invite. This is not so bad, especially when your wardrobe needs an update, and your friend might be the solution to spending less as well!
As it goes, many sustainable fashion practitioners always say, "shop less and shop better." Aside from decreasing wastes from clothes, one may also choose to buy higher-quality clothes.
Experience sustainable printing with us!
Sustainability is a responsibility, not just a craze.
The attempt to make products sustainable not only in output but also in their manufacturing processes seems to be an endless battle of being consistent in every step of the way.
At Ricoh Philippines, going green is more than just about being part of our social responsibility. We acknowledge how environmental issues have real business implications, particularly in the increasing costs of raw materials; that's why we developed a business strategy suitable for environment management.
If you want to know more about our green initiatives as well as DTG technology, you may visit us here.
References:
Campione, C. (2017). Copenhagen Fashion Summit: How not to make the fashion industry more sustainable. Retrieved from https://www.greenpeace.org/international/story/7575/copenhagen-fashion-summit-how-not-to-make-the-fashion-industry-more-sustainable/
Conca, J. (2015, December 3). Making climate change fashionable - The garment industry takes on global warming. Retrieved from https://www.forbes.com/sites/jamesconca/2015/12/03/making-climate-change-fashionable-the-garment-industry-takes-on-global-warming/#124a7b5079e4
Dory, K. (2018, June 27). Why fast fashion needs to slow down. Retrieved from https://www.unenvironment.org/news-and-stories/blog-post/why-fast-fashion-needs-slow-down
Ellen MacArthur Foundation. (2017). One garbage truck of textiles wasted every second: report creates vision for change. Retrieved from https://www.ellenmacarthurfoundation.org/news/one-garbage-truck-of-textiles-wasted-every-second-report-creates-vision-for-chang
GJS Group Australia. (n.d.). What is direct to garment (DTG) Printing?. Retrieved from https://gjs.co/equipment/methods/direct_to_garment_printing
Ricoh Global. (n.d.). A digital printer brings new perspective to the textile industry. Retrieved from https://www.ricoh.com/about/empowering-digital-workplaces/initiatives/a-digital-printer-brings-new-perspective-to-the-textile-industry/
Ricoh Philippines. (n.d.). Sustainability management services.
United Nations Economic Commission for Europe. (2018). Fashion is an environmental and social emergency, but can also drive progress towards the Sustainable Development Goals. Retrieved from https://www.unece.org/info/media/news/forestry-and-timber/2018/fashion-is-an-environmental-and-social-emergency-but-can-also-drive-progress-towards-the-sustainable-development-goals/doc.html
University of Queensland. (2018, November 14). Fast fashion quick to cause environmental havoc. Retrieved from https://sustainability.uq.edu.au/projects/recycling-and-waste-minimisation/fast-fashion-quick-cause-environmental-havoc