RICOH Philippines promotes refurbished printers to encourage sustainability in the hybrid work era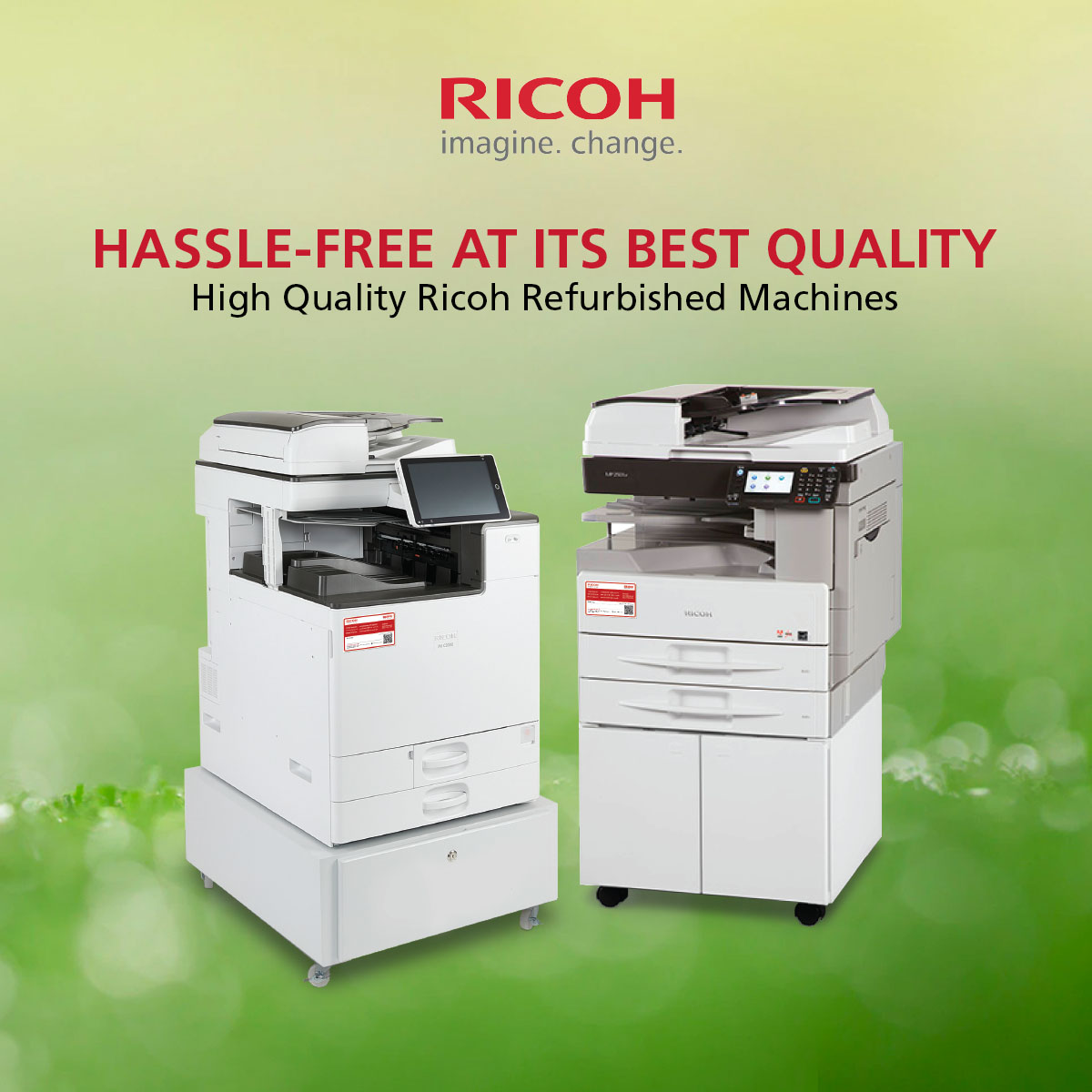 With the clamor for promoting sustainable business practices and the shifting demands of hybrid work arrangements, organizations are now making a conscious effort toward reducing their carbon footprint.
As a result, companies like RICOH Philippines are taking the lead in recycling and refurbishing their products, particularly their multifunction printers for mono and color printer models.
Refurbished printers have been gaining traction among global consumers due to the growing hybrid work culture. Based on a study by consulting firm Future Markets Insights, the global refurbished printer market is expected to grow at 9.2% from 2021 to 2031.
Refurbished Printers: A Solution for Sustainable Business Practices
A United Nations report noted that nearly 50 million tons of electronic waste are dumped annually. To reduce these massive electronic wastes, various government institutions around the globe are promoting recycling to encourage organizations to buy refurbished products.
Companies that promote environmental sustainability maintain the rates of renewable resources. One of the most efficient ways of doing this is to patronize refurbished printing devices.
Refurbished machines refer to printers that have been previously used but restored to their original condition. Most printing machines like RICOH's have a lifespan of printing up to millions of pages.
Reusing and recycling these RICOH printers means they stay in operation for their intended product lifecycle, thus reducing electronic waste.
All of RICOH's refurbished printers are fully restored to meet the highest international standards with a rigorous process supported by RICOH Service Support for a hassle-free toner and service request.
Reasons to Buy RICOH's Refurbished Printers
REASON 1: It's good for the environment.
Using refurbished printers is just one of the many ways companies can promote sustainability within the organization. By choosing to partner with RICOH, organizations can lessen their environmental impact and, at the same time, save a used printer from being discarded and disposed to a landfill. Overall, promoting the use of refurbished printers means that fewer new printers will be produced, which can save resources in the long run.
REASON 2: It will help you save more and spend less.
Refurbished printers generally cost less. However, cost savings does not mean that companies will compromise on quality. With RICOH's refurbished printers, customers get to save more but still get the best value for money, including a robust maintenance and service warranty from accredited RICOH Service Support.
REASON 3: It works in excellent condition.
Contrary to what most people may believe, investing in a refurbished printer does not necessarily mean that customers will receive a printer in a less than ideal condition. Before RICOH's refurbished printers are offered in the market, the printers will first have to undergo a series of product inspections and rigorous deep cleaning.
REASON 4: It offers a full warranty from RICOH-certified technicians.
Refurbished printers purchased directly from RICOH come with RICOH's Service Support Guarantee, which includes preventive maintenance and a full-service warranty. This guarantee ensures that customers who bought RICOH's refurbished printers are all reliable, high-quality, and fully functional machines.
Tips for Buying a Refurbished Printer for Home Offices and Small Businesses
TIP 1: Check the printer's counter or odometer.
Printers usually have an internal counter that's similar to a car's odometer. Checking the odometer of the refurbished printer is one of the smartest choices that you can make. A 6-year-old machine may actually be newer in terms of usage than a refurbished printer that's just two years old. It all depends on how frequently a printer has been used over the years.
TIP 2: Inspect the interior properly.
Make sure to inspect the refurbished printer's interior properly. Try to open the main doors and use a flashlight to visually inspect the components of a printer. Usually, dust buildup and toner stains indicate that the machine has not been well-maintained.
TIP 3: Consider only "certified" refurbished products.
While certified refurbished products tend to be more expensive than those that can be easily bought in an online marketplace, it does provide its customers with an added assurance that the refurbished printers have undergone professional quality control. Remember that while certified refurbished printers may be a little pricier, they are still less expensive than a brand-new office printer.
TIP 4: Ask for a warranty from the manufacturer or service provider.
Make a positive contribution to the environment and your organization with a certified refurbished printer from RICOH.
RICOH Philippines is dedicated to the supply and service of new and refurbished printing machines. We are proud to refurbish quality printers that deliver real environmental value and promote savings to your organization. Knowing the coverage available for a refurbished printer is a good indication of how confident users can be in terms of the long-term performance and durability of the machine. All of RICOH's refurbished printers have full coverage of RICOH's Service Support for hassle-free toner and service requests.