How to choose the right EDMS for your organization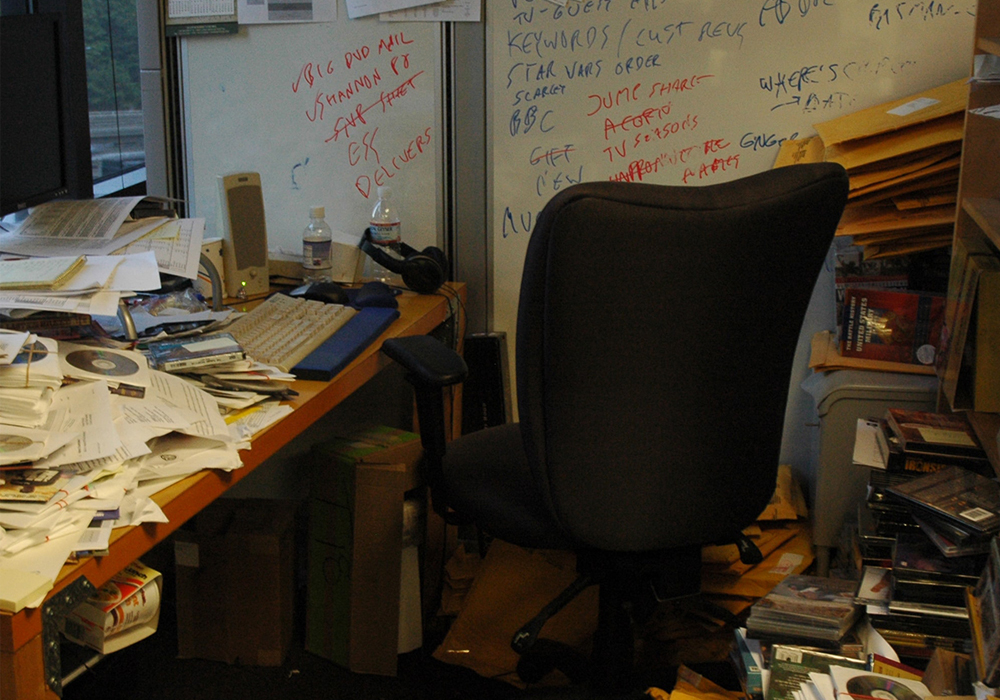 Featured photo by Wonderlane @wonderlane
The digitalization of our world has led to exponential growth in data and content.
To this day, however, documents and records remain at the core of every organization's operations. Filing cabinets and stacks of paper records can take up valuable square footage of the office, making it harder to stay organized all the time.
Luckily, with the rise of computing and digital innovations, software and systems have been created to improve the organization and accessibility of documents.
After much discussion on the importance of a document management system in the digital transformation of an office, one may think about procuring the service.
Yet, with the crowded field of IT and document management, it is easy to feel overwhelmed by the market's current choices.
Types of EDMS
Where should we start learning how to choose an electronic document management system? It is helpful to gain knowledge about the kinds of systems that are available in the market. Here are the things you need to know:
Cloud-based Document Management Systems
Cloud-based software is typically hosted by providers online. It is made easily accessible and charges fees that already include all maintenance and software updates. Depending on the provider and on the features of the system you choose, the cost of the program can range from a few to a hundred dollars per month.
Pros: One of the most significant benefits of getting a cloud system is avoiding the need for an IT team and other substantial upfront costs. You can also easily access your document manager from anywhere with online access. This way, you won't need to back up your files since they are automatically saved in the cloud.
Cons: You will heavily rely on your provider to keep the system up and running. If a problem hits the provider's data center, you might not be able to access your files until the issue is resolved. The DMS is also highly dependent on the Internet connection. Cloud solutions also have storage limits.
On-premise Document Management Systems
An on-premise EDMS requires its own servers and storage. This means that maintaining the security of the data and performance of the software will be in your own hands. This option makes more sense for larger companies with dedicated IT resources because of their higher technical demands.
While the provider can give technical support and software updates, it highly depends on whether you are renewing your subscription package.
Pros: Unlike a cloud-based EDMS, self-hosting the DMS means that you are in control of your system. This means that you will not depend on the Internet either. Once your online connection dies, you can still access your documents.
Cons: A disadvantage comes with the higher upfront costs, including the annual software updates. In addition, you will have to procure additional resources to ensure that you have a proper system to backup all of your files since they are not saved in the cloud.
Not all self-hosted software is totally compatible with both Mac and Windows computers. Most are only compatible with either one.
By Function
Electronic data management systems also vary based on functionality. Simply put, systems can be any of the following:
Software. Provides management of files in electronic format only
Imaging systems. Converts paper documents to electronic files
Combined software and imaging systems. Provides management of files both digitally and after being converted from paper documents.
Using RICOH GlobalScan NX will create digital documents, archive them automatically, and provide a high level of security to meet regulations. A combined software and imaging system, it can definitely streamline your office processes.
What to Look for in an EDMS
Organization is an essential element in managing a business successfully. How internal documents are tracked, stored, and managed can significantly impact the efficiency of your operations.
While there are many options for business owners to choose from, the best document management software will highly depend on the features you need.
Here are some indicators of a suitable electronic document management software.
It should help reduce paper.
A good EDMS like RICOH's Reduce PaperRight document management system needs to have the capability to reduce the organization's paperwork with an accessible file structure. Instead of using a paper-based process, a suitable EDMS provides the organization with a seamless digital workflow for electronic documents.

Instead of using the manual paper process, the software can achieve a more efficient and cost-effective method to arrange the files to minimize the access time and maximize the storage space. A reliable EDMS gives a cabinet-drawer-folder approach that is easily understood by its users.

It should provide a safe and secure digital archiving.
A robust document management system should be safe and secure enough to store all the organization's critical business documents. To protect the documents against litigation, leaks, and loss, the software should also be able to guard the data stored from outsiders or any entity without the proper consent to look into the system.

In addition, a suitable EDMS should be able to respond fast so that the information is retrieved without the system breaking. An EDMS with a secure digital archiving will help your organization prepare for disasters and other unforeseen catastrophes.

It should be optimized for online approval.
Reliable and robust capabilities for online approval of a good EDMS will save employees vast amounts of time, especially for organizations that are working remotely. Organizations will benefit from a seamless and convenient method to get forms approved and digitally signed with better workload management from a user-defined approval process.

It should enable convenient invoice processing.
A user-friendly EDMS can uphold its real purpose when it simplifies the work done by the user. A robust management system should be able to achieve a faster and more precise invoice processing.

The system must also be simple enough for every employee to use. If it requires considerable adjustment from your staff, it can only lead to confusion. The software should be able to eliminate manual keying in of information and associated errors, reduce process cycle times by more than 70 percent, and eliminate duplicate payments.
A document management system with all of the features stated above is RICOH's Document Management System. Simplify your document management and improve your efficiency and productivity, all in one place, with instant access to them all.
Questions to ponder on
Business owners define their own processes and operations. The definition of success also varies from firm to firm. Identifying the opportunities and constraints will largely help in choosing a document management software. You can also ask the following questions.
Questions to ask your potential DMS provider
Do you offer industry-specific document management systems?
Will you assist in the document management system transition process?
Can the DMS you offer be integrated with the current software I use?
What issues can your software solve?
Questions to ask yourself
Who will use the system?
Who will be the administrators of the program?
What file types will they need to manage?
How will you capture or scan documents?
How can users search for the documents inside the application?
Several points to consider when determining the best solution.
Size of your organization
Types of tasks performed
The IT environment of your organization
Budget
Eliminate paper, work smarter, and work anywhere.
Paper-intensive processes not only require more time and work, but it can also decrease your productivity.
A document management system offers an effective way of organizing your business and providing order into your organization.
Regardless of the type of document management system you choose, its benefits over managing documents manually can be seen immediately.
Ricoh is a world-leading provider of workplace technology.
We provide comprehensive document solutions that help our customers streamline their businesses and cut operating costs.