From Hire to Retire (H2R): The Future of HR Employee Management in the New Normal
The future of work is evolving, and HR needs to move along with it. In the wake of the global COVID-19 disruption, Human Resources serves as the lifeline of organizations.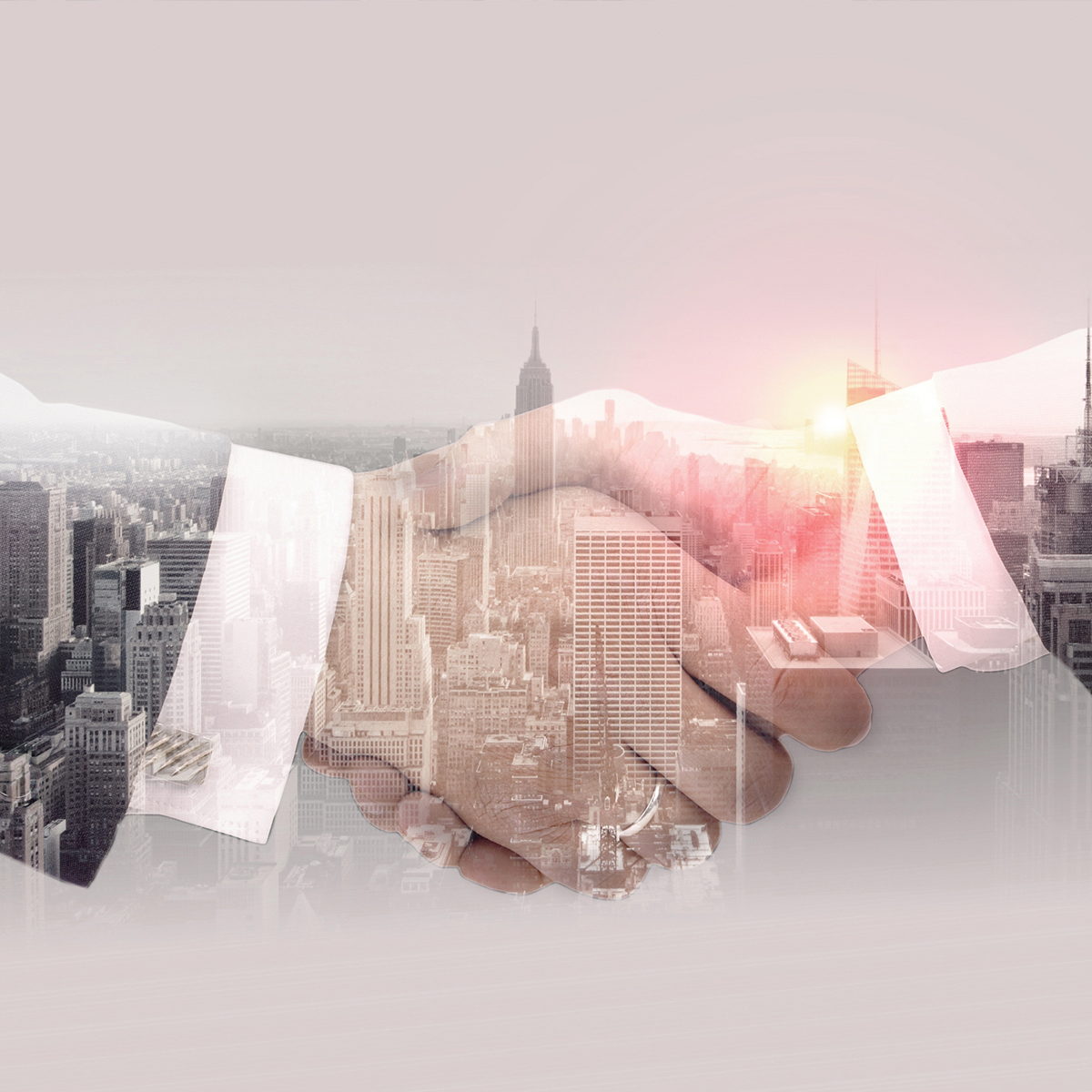 Photo by @Jack Moreh
With the world pacing itself for economic recovery, the role of HR amidst all this is becoming more and more apparent.
How will the New Normal shape the organization's remote and hybrid work policies?
How will the New Normal drive change organizational culture?
What are the implications of these policies in terms of employee management and communication?
Questions such as these are endless, especially in terms of envisioning the future for business recovery along with the role of HR in a post-COVID-19 world. However, it is without a doubt that the pandemic has already affected most of an organization's business processes at this point.
The need for adaptability and resilience towards a new future-ready workforce will really put employee management and HR integral for business recovery.
Organizations are now looking at redesigning their hire to retire (H2R) strategies by embracing emerging technologies and diverse skill sets of a future-ready workforce. As a result, companies have started to reimagine their recruitment and sourcing strategies to capitalize on new employee management technologies in the New Normal.
Over the past year, the success of remote work paved the way for alternative recruitment and sourcing strategies such as conducting the entire recruitment process from planning and talent sourcing to assessing, selecting, hiring, and onboarding in a virtual environment.
Employee Management Challenges for HR in the New Normal
Now more than ever, organizations and their employees can be liberated from manual and redundant HR procedures optimized via technology so that their time can be refocused on more relevant tasks.
However, changes to remote workflows and managing compliance that go hand-in-hand with these policies need to be sustainable enough to be institutionalized long-term. Here are several key employee management challenges for the department in the New Normal:
CHALLENGE 1: Productivity
It is difficult to predict how employees will react to how they live and how they work with the COVID-19 threat still looming over the horizon. Resilience and adaptability are some skill sets that tend to vary for every employee. As a result, every individual's productivity level will also vary.
Organizations need to ensure that they have robust employee management initiatives focused on the well-being of employees both physically and psychologically. In addition, communicating and setting clear expectations regarding output and deliverables with regular check-ins from the team will ensure higher productivity.
CHALLENGE 2: Flexible Working Arrangements
Institutionalizing hybrid and remote work arrangements as a clear org-wide policy is one of the positive outcomes brought by the pandemic. While it may have been an abrupt decision, organizations have realized that teams can still thrive even while working remotely.
To make flexible and hybrid work more sustainable for the long-term, companies need to have clear policies, regular communication, and reliable employee management technology. If they get it right, they could reap the rewards. However, if they don't invest in the right technology, it could greatly cost them valuable time and productivity.
RICOH's document management solutions for employee management is a robust platform that digitizes, centralizes, and organizes employees' HR documents within a secureand searchable repository. It also has sophisticated access permissions wherein all HR files are stored in an encrypted repository protected by controlled HR Only access rights.
CHALLENGE 3: Employee Engagement
Employees need an organization that prioritizes employee engagement with a committed team that checks in regularly and keeps them focused. With all the stress and anxiety brought by the pandemic, it's critical to keep teams engaged. Organizations that focus on the well-being of their employees will be better prepared for business recovery.
CHALLENGE 4: Communication
Never underestimate the power of thorough and regular communication. Proactive and frequent communication will align teams with disconnected members. Similar to how the local government updates its constituents, organizations should also share critical business information with their employees.
CHALLENGE 5: Robust HR Policies
Having clear policies will help employees know what they need to do in specific situations beyond their control. Naturally, there will be new policies in place in the shift to economic recovery. Organizations and their employees will also face difficult situations such as pay adjustments, role changes, and mental health issues. Robust HR policies will protect the organization from any ambiguity or non-compliance, which reduces exposure to penalties and employee claims.
CHALLENGE 6: Employee Mental Health
Employees' mental health will be a precarious issue for the foreseeable future, and employees need these issues to be dealt with promptly and appropriately. Education and training on maintaining positive mental health, providing access for employees through counseling services will help the company show that they genuinely care for their employees.
CHALLENGE 7: Business Continuity Post-COVID-19
More than being reactive, planning for all scenarios and outcomes will help the organizations prepare for recovery. This includes considering potential cost management strategies such as role reduction or stand-downs, freezing salaries, restructuring, innovating with new products or services, or even sub-leasing the office space. In addition, creating opportunities for business continuity during this time is essential to think of innovations and strategies that may have otherwise been dormant.
What HR leader's organizations need to do to adapt to the New Normal
Make company values the guiding light of the organization
HR leaders need to remind employees why they are essential, why their work matters, and what they stand for. Emphasizing the organization's core values and seeing them in action will mean a lot for employees and teams. For example, values like communication and transparency can go a long way to serve a higher sense of purpose. In addition, it gives them an extra boost of motivation whenever video call fatigue sets in.
Learn from the industry best practices
While there is no one-size-fits-all response, organizations can emulate what the industry best practices have been proven to be effective for recovery. Learn from industry best practices from organizations that have successfully adapted to the New Normal. Best practice insights from employee engagement to fine-tuning online recruitment will help the HR team develop viable solutions that will help the company thrive in the New Normal.
Maximize the use of new technology
With digital transformation in full swing, it's about time for organizations to harness new employee management technologies. Companies and employees need to get the most out of this paradigm shift. Today, hire to retire (H2R) strategies have gone digital – with virtual interviews, online onboarding, and many more employee management tools specifically designed for HR use.
RICOH's document management solutions for employee management can help HR teams with ready-to-go digital workflows for applicant tracking, hiring, onboarding, separation, performance reviews, and time-off request management.
Ways to Seamlessly Manage Employees from Hire to Retire (H2R)
Transform the onboarding experience
Digital technologies can transform an organization's onboarding process. With a secure and trustworthy infrastructure, organizations can effectively share HR information between a new hire and multiple departments to help the right employee get notified with the right information instantly.
Modernize for efficient and accurate employee recruitment and training
Some HR departments still rely on the good old filing cabinet for a repository of employee information. It can hinder the hiring and training process in this day and age. With RICOH's DMS for employee management, HR solutions are made simple to help companies easily store, access, and retrieve relevant employee documents.
Achieve industry compliance and reduce liability
Using a secure DMS for employee management like RICOH's will help organizations manage all relevant employee data in one place to help ensure compliance and reduce liability. This is especially critical when conducting internal audits to comply with government mandates on data privacy.
Offer reliable and flexible service and support
Organizations need to look for a DMS provider that will be flexible enough to meet the organization's current needs. It also needs robust support services that will help employees quickly adapt to the new DMS technology.
RICOH provides these and a whole lot more with the DMS specifically tailored to HR solutions. It's also reliable and flexible since it can easily fit into an organization's existing IT infrastructure with zero compromises on features, capabilities, and user experience.
How DMS for Employee Management Helps a Future-Ready Organization
Managing health declaration forms
HR usually takes the lead in screening employees and visitors to help determine their health status before entering the office premises. Taking these necessary precautions will give an added safety assurance to employees. As such, automating these functions with digital health declaration forms will provide additional contactless protection against the COVID-19 virus in the office. In addition, information from these forms can be saved, searched, and readily available if contact tracing is needed.
Serving remote employees
Digitizing documents means that all employee files are secured in an encrypted repository with controlled access rights. As a result, employees working remotely can easily access all the files and forms they need, such as employee assistance programs and time-off requests. RICOH's DMS solutions for employee management can provide all these solutions to help HR teams see documents and workflow status from anywhere on any device. In addition, this employee self-service feature provides quicker response times for approval requests.
Administration policies and procedures
A DMS solution like RICOH's makes it easier to distribute and disseminate new HR policies and procedures. It can also provide an audit trail that confirms the read receipts of memos and policy announcements. Electronic forms can make employee sign-offs faster, easier, and more cost-effective for organizations.
Recruiting
Since online recruitment has become the norm over the past year, it's even more valuable to ensure that the right resumes will reach the right hiring managers promptly and effectively. Electronic resume distribution will ensure that all the right people who will interview the applicant can access the information.
Onboarding
Automating the onboarding process ensures that new employees feel welcome and well-equipped on the job from the very beginning. Organizations can be assured that they have all their bases covered with an onboarding checklist of the required forms and tasks such as confidentiality agreements, employee handbooks, and initial training plans.
Performance Management
With RICOH's DMS for employee management, organizations can create customized performance management for every employee. This process constantly monitors the performance information about each employee. When specific criteria are met, an automated notification informs the appropriate person that a Performance Appraisal is due. The process of creating and delivering the appraisal to the employee is tracked through completion. As a result, performance-based assessments are streamlined into efficient workflows with documentation of an employee's work record.
Ricoh Philippines provides robust document management solutions for sustainable and efficient employee management for your organization.
With Ricoh, HR solutions are made simple for the New Normal. To survive and thrive in an emerging post-COVID-19 world, organizations need employee management solutions that will evolve and transform to the changing needs of businesses.
Accelerate your HR processes with RICOH's document management solutions.