Finding the Best Office Printer for a Hybrid Team: The Key Factors to Consider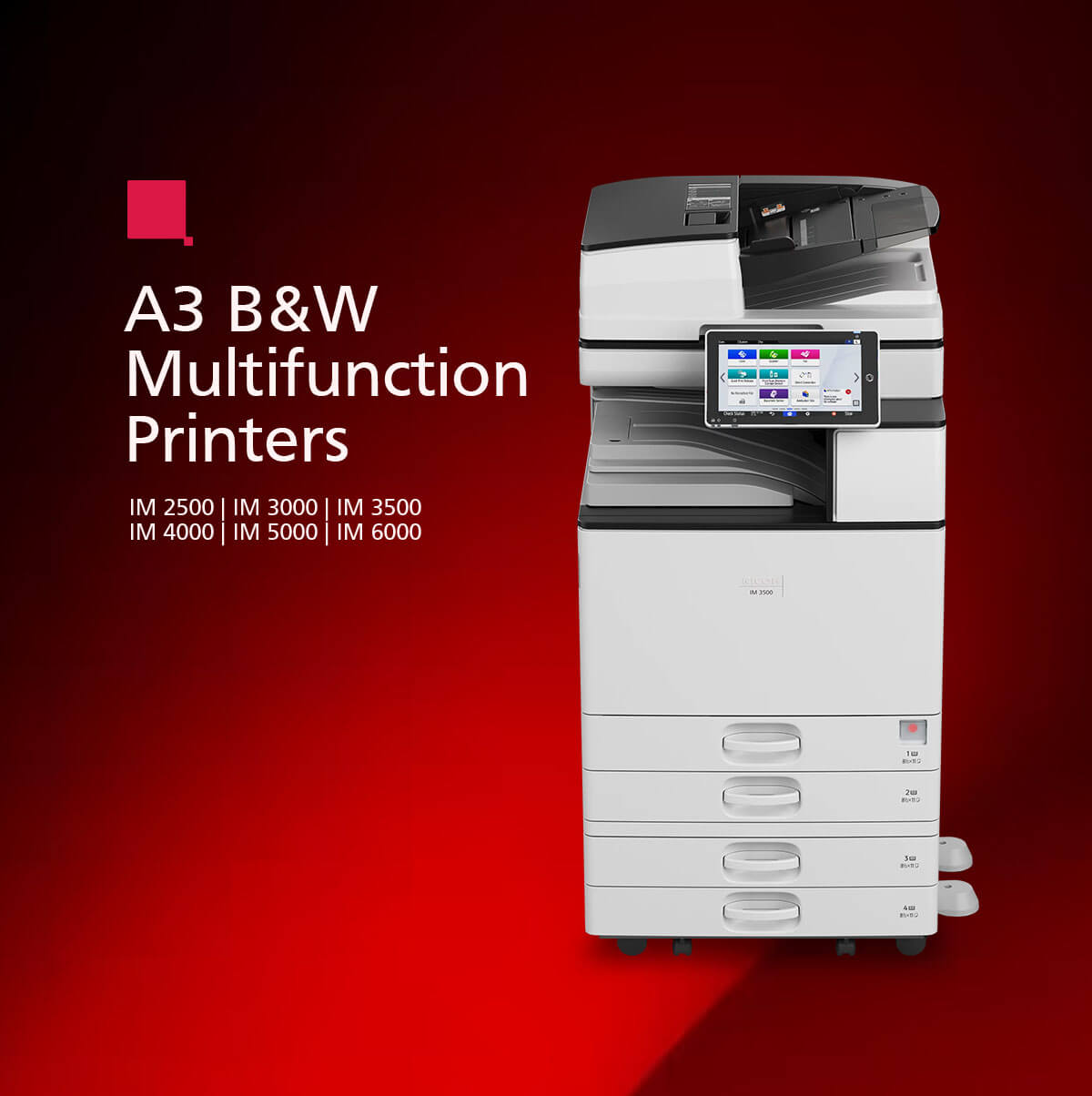 As businesses move to an increasingly virtual environment, having the right technology can make all the difference.
The digital world has revolutionized how businesses operate. With the increased use of technology, companies can now access data faster and more efficiently, enabling them to make better decisions quicker than ever before.
There's an increasing need for organizations to invest in modern technologies that will help them keep up with their competitors and remain competitive in the market.
Remote work has become increasingly popular in recent times and having the right office equipment is essential to ensure productivity remains high. If you want to optimize efficiency in your workplace, you need to have a printer on hand that is up-to-date and tailored to fit all your needs.
Why printers are essential for the hybrid workforce
Printers are invaluable in helping workers complete their tasks quickly and efficiently. They can be used for a variety of tasks, such as printing off documents or images, making copies of contracts or agreements, scanning material for digital use, faxing important information, and more.
This means that businesses no longer have to rely on third-party companies to get these tasks done; they can now do it all from the comfort of their own homes with the assistance of an office printer!
If you're working from home and need to print documents, whether it be for your business or personal use, finding the right office printer can make life easier.
Multifunction printers have become incredibly useful gadgets in today's hybrid workforce. They offer reliable printing solutions optimal for on-demand professional work. But with so many options available in the market, it can often feel difficult to make an informed decision about which one is best for your needs.
Choosing the perfect multifunction printer for your workplace requires you to take several factors into account:
FACTOR 1: Understand Your Print Volume - What Kind of Printing Do You Need Most Often?
When you're in the market for a new multifunction printer, it's important to understand your printing requirements, such as your monthly print volume and other specifications you will need most often.
The amount of printing you do will determine the type of printer that's right for you. No matter what your printing needs are, it's important to understand how much printing you'll be doing and what kind of documents you'll be printing in order to choose the right printer for your business.
Understanding these factors will help you make an informed decision that will save you both time and money in the long run.
Most companies produce a variety of documents, such as invoices, letters, reports, and presentations. If your company produces a steady stream of these types of documents every day, then you should consider a printer with higher speed and paper capacity.
RICOH's IM 2500 - IM 6000 A3 black and white multifunction printer can offer a professional printing solution on demand, plus digital document storage features that are ideal for workforces transitioning to hybrid or remote working models.
Whether you need to print the occasional report or handle high volumes of documents daily, consider how RICOH's IM 2500 - IM 6000 allocates resources with its smart solutions to ensure efficiency is maintained.
FACTOR 2: Pay Attention to Connectivity - Does the Printer Support Network and Wireless Printing?
In the era of remote and hybrid working, it's important to pay attention to the connectivity features of multifunction printers.
Does the printer offer you the convenience of accessing documents and sharing them with colleagues? Portability, security, and productivity can all be enhanced with network and wireless printing capabilities.
Benefits include straightforward document sharing for teams at home as well as in an office setting, no-hassle mobile printing abilities, and dependable data storage operations.
The RICOH IM 2500 - IM 6000 A3 black and white multifunction printer is a great choice as it comes with both network and wireless printing capabilities. This means that users can access their documents quickly and easily, no matter where they may be.
Having printers with advanced connection capabilities is essential in the new hybrid workforce, enabling employees to easily and securely share and access documents within the office or remotely. Not only does the IM 2500 - IM 6000 offer fantastic print quality, but with its digital document storage features, users have the ability to save copies of their files directly on cloud storage services such as Dropbox and SharePoint.
FACTOR 3: Consider Multifunction Features - Does it Have Copying, Scanning, and Faxing Capabilities?
If you're looking for an office printer that offers optimum convenience, be sure to look for features such as copying, scanning, and faxing capabilities. These features will help save time on everyday tasks while making it easier to store digital documents in a hybrid working environment. Additionally, when considering a multifunction printer, don't forget to research the quality of its printing solutions so you can get the best results with your daily reports and documents. The RICOH IM 2500 - IM 6000 A3 black and white multifunction printer provides professional printing solutions on demand and digital document storage features to meet the needs of the hybrid workforce. It offers top-of-the-line copy, scan, and fax capabilities, along with an extensive range of finishing options for professional-looking printed documents. And if you're ready to take your business to the next level with a reliable yet affordable multifunction printer, this versatile machine is certainly worth your attention.
FACTOR 4: Check for Security Features - Does the Printer Have Password Protection and Secure Direct Print Options?
When considering what multifunction printer to choose, it's important not to overlook the security features it offers. Does the printer have password protection and secure direct print options? These two features provide a much-needed layer of security, ensuring that sensitive documents remain confidential and will only be able to be accessed by those who possess a password. Moreover, for those using digital documents in the hybrid workforce, having secure direct printing options enables employees to securely access documents from their devices without having to worry about unauthorized personnel gaining access. RICOH's IM 2500 - IM 6000 A3 black and white multifunction printer can convert paper-based information to digital format for fast and convenient digital storage. To make digital document management risk-proof, it has built-in standard multi-layered security features designed to keep business documents safe and secure.
FACTOR 5: Check for Energy Efficiency Options - Does the Printer Offer Energy Saving Mode or Other Efficient Solutions?
When it comes to selecting a multifunction printer, energy efficiency should be your top priority. Look for energy-saving modes and other efficient solutions that are likely to save you both time and money in the long run. Many printers now offer automatic standby mode, increased security options, or reduced power consumption.
RICOH's IM 2500 - IM 6000 A3 black and white multifunction printer is an amazing choice that includes a unique Energy Saving Mode which shuts down the printer after a specified time of inactivity and then quickly resumes once you send print jobs. What's more, RICOH IM 2500 A3 turns on automatically when the next printing job arrives - so there's no need to leave it running all day long.
Give your hybrid workers the "office-grade" printer they deserve.
Make the smart choice and consider investing in multifunction printers for your hybrid workforce. Gain easy access to your documents anytime, anywhere, and print professional copies in-house on demand.
Maximize your printer's costs and usage with Ricoh's range of A3 black and white multifunction printers. Learn more about it here: IM 2500, IM 3000, IM 3500, IM 4000, IM 5000, and IM 6000.