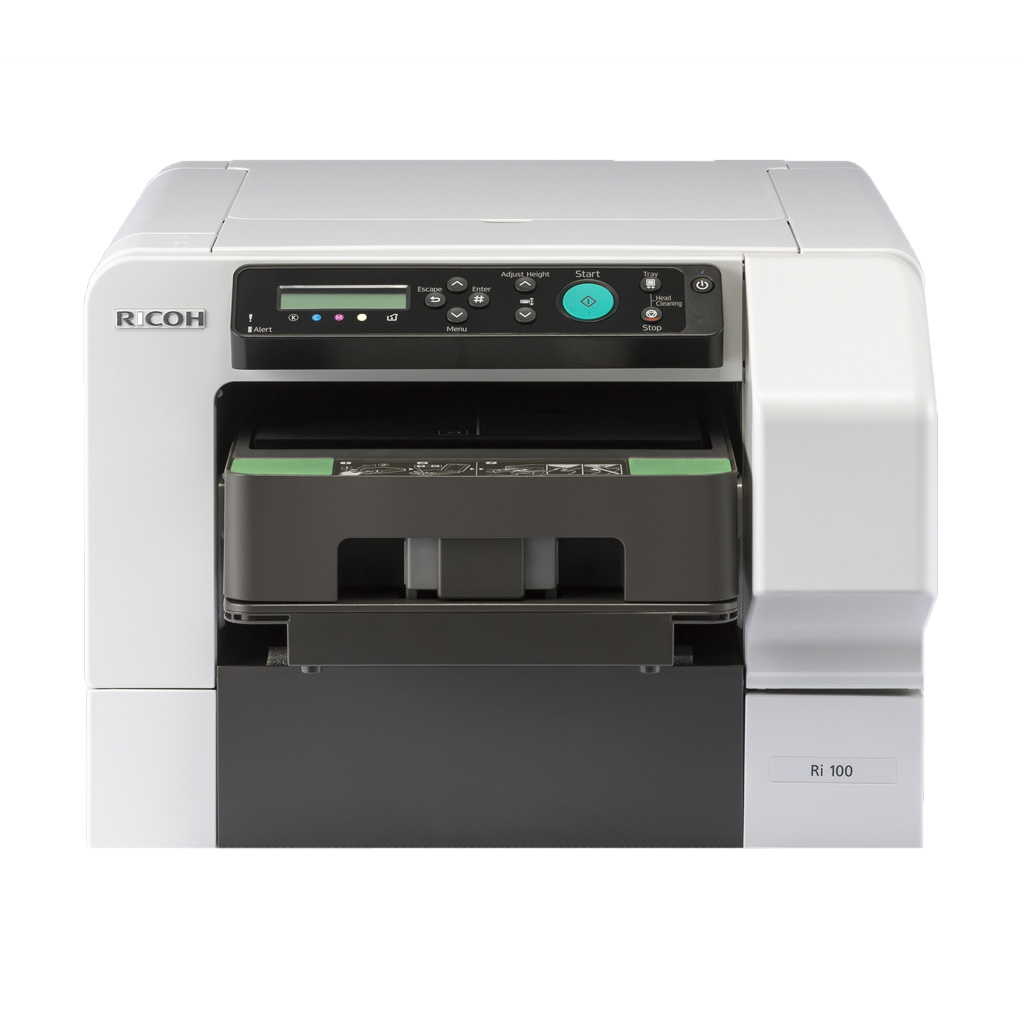 Back
Ricoh Ri 100
Direct to Garment printer
Prints in 80 seconds or less
1,200 dpi
Ricoh garment ink
Optional heat press finisher
An entry model for garment printing
With a low price and an easy‑to‑use design, the RICOH Ri 100 makes it easy to begin DTG printing. Since all printing is on‑demand, you only need to keep a minimum stock of materials on‑hand.
A direct to garment printer (DTG) for anyone, anywhere
The RICOH Ri 100 prints images directly onto clothing fabrics using state‑of‑the‑art DTG technology. You can print a one-of-a-kind T-shirt or a personalised bag for a customer to take home then and there. Anyone can create beautifully printed products both safely and easily.
Add value to your print business
The Ri 100 enables you to print a wide range of long‑lasting products, whether you are a beginner or an experienced print service provider. It has never been easier to print a one‑of‑a‑kind T‑shirt or bag for your customers to take away immediately. With the Ri 100 you can easily boost your customer numbers by expanding the scope of your printing business.